Are you looking for some easy but interesting free crochet patterns for all? If yes then you are in the right place because we have rounded up some amazing and fabulous free crochet patterns that will be perfect for all from beginners to experts. We already know that there a great thing about crocheting is that everyone can try it by using her inner skills and crochet hooks. Everyone can make wonderful, great and functional items from it you just have to need a few basic steps and that's it. And there are many crochet accessories on which you can try and learn the basic to advanced stitches. Crochet scarves, shawls, and blankets are one of those projects that are in rectangle shapes and you can make them without facing any trouble or hesitation.
Free Crochet Patterns – Easy Patterns For All:
Before getting a start, you should always know some basic and common stitches such as slip stitch, crochet chain stitch, single crochet stitch, and double crochet stitch. Plus you should also know about increasing and decreasing. But there are many easy while the others are some advanced beginner crochet skilled projects. You will find here some easy and some fun free crochet patterns that will really surprise you a lot. Whether you want to crochet for yourself, for your family or for your beloved ones, there is something for everyone. Plus, you can also crochet these free crochet patterns to donate the children of donation centers and the charities.
So, move ahead and take a look at the following interesting list which I have prepared for your inspiration. I hope you will find all of these free crochet patterns so much easy and interesting that you would not stop your hands without trying them out. Because all of these patterns are perfect for meditative crochet, relaxation, and instant gratification crafting.
You Can Also See:
Newborn Sleep Sack Free Crochet Pattern:
Double Crochet All The Way Shawl:
Bernat Fringe It Free Crochet Basket:
Free Intermediate Crochet Pillow Pattern:
Free Crochet Hexagon Sweater Pattern: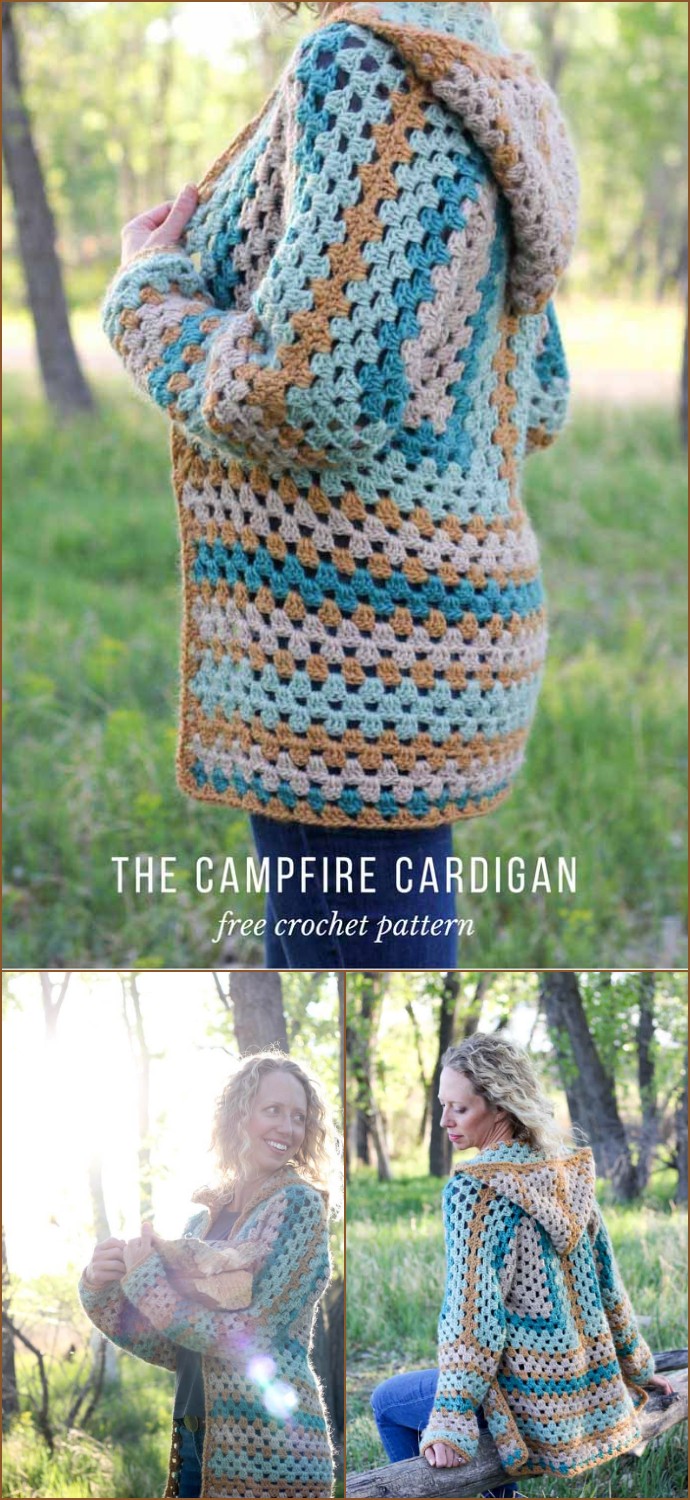 Cocoon Cardigan Free Crochet Pattern:
Fresh Finish Granny Square Blanket Crochet Kit:
Free Crochet Super Chunky Oval Rug:
Snowfall Free Crochet Mittens:
Free Crochet Wishing Well Wrap: