Are you a fan of favorite animal patterns and want to crochet something that really hit the trend? Find here very gorgeous and beautiful free crochet horse patterns that are really popular these days. Crochet horse patterns are not too much different from unicorn patterns so if you have ever tried crochet unicorn patterns then you will definitely find this list so much easy for you. Plus, this list is also included with some unicorn patterns that will really make you crazy for them.
So, this is a very good opportunity to create soft and cuddly crochet horse patterns not only for yourself, for your kids but also you can make them for your friends too as gift ideas. These enchanting horse patterns are not too much difficult to crochet, once you learned the basic techniques, you will be able to crochet horse patterns of different styles and colors.
Free Crochet Horse Patterns – Amigurumi Patterns:
And I assure you your kids will love these fun horses and they would love to cuddle and hug with them even while they are sleeping. Not only horse amigurumies but also horse appliques and crochet horse hat patterns are shown in the list below. All of them are incredibly amazing, stunning and so much cute that you would not stop your hands without trying them with your own crochet hooks.
You Can Also See:
Plus, all of these patterns are included with links that will provide you a complete tutorial, stitch patterns, supplies, and all other further details. So, check out this list and find your favorite pattern from here. Happy crocheting and have so much fun!
Heidi The Horse Free Amigurumi Pattern:
Free Crochet Lucky The Horse: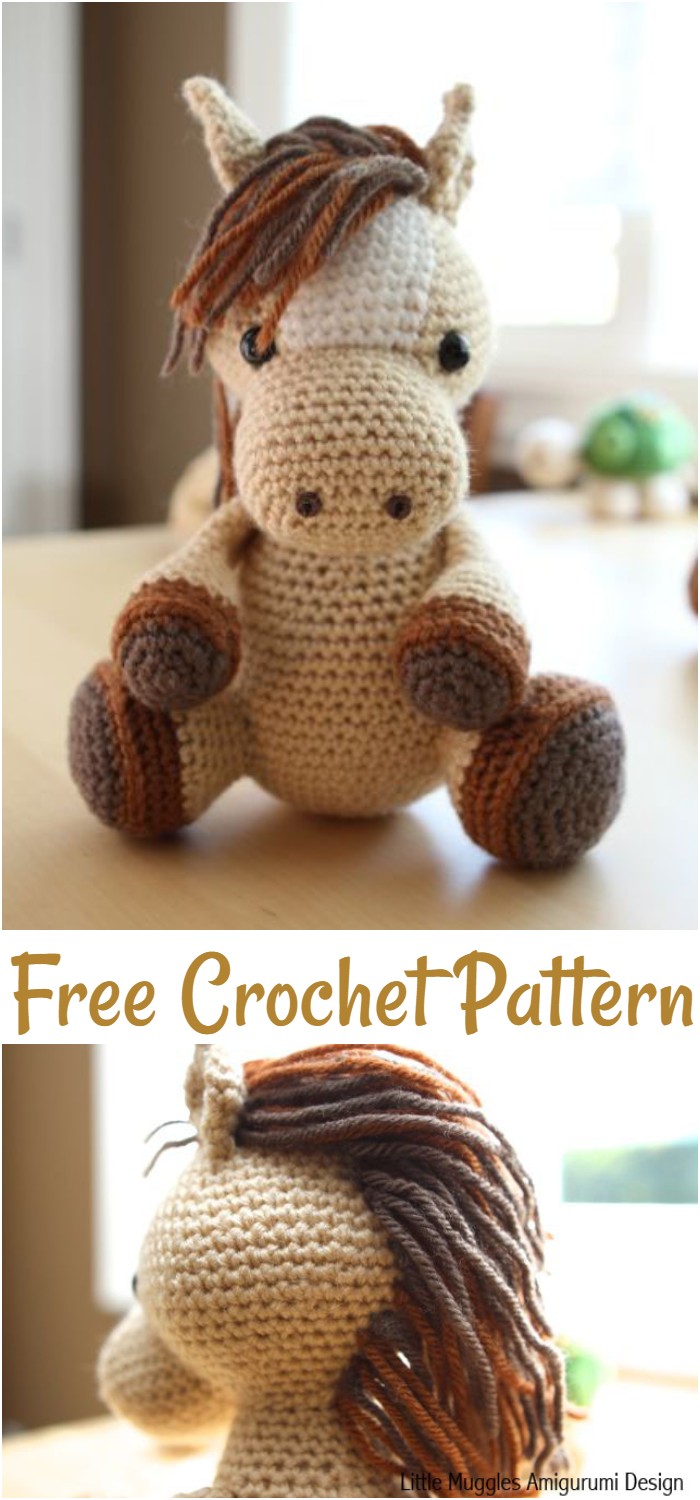 Mini Amigurumi Horse And Donkey A Free Crochet Pattern:
Free Crochet Pattern: Appliques Horse And Unicorn:
The Callie Horse Hat Free Crochet Pattern:
Free Crochet Hyero The Horse:
Farm Horse Crochet Pattern:
Crochet Horse Free Amigurumi Pattern:
Free Crochet Horse And Donkey:
Free Crochet Horse:
Lucky The Amigurumi Horse:
Free Crochet Horse Piem:
Free Crochet Amigurumi Horse: