As winter approaches, those who live in colder climates start to feel a chill in the air. We pull out our favorite winter coats and boots and daydream about vacationing in a tropical location. But as much as we'd like to forget about it, winter is fast approaching. The first snow flurries have already begun to fall in some parts of the country. Crochet hats are one of the best ways to keep your head warm without sacrificing style. Crocheted hats are just as warm as those knit counterparts but are often lighter and more breathable, making them great for transitioning between seasons. Perhaps you've always struggled with knitting and would crochet instead? This collection has 45 free crochet hat patterns that are perfect for beginners.
Crochet is a beautiful, versatile craft that you can use to create many different things: blankets, purses, scarves, and so much more. One unique thing crochet can be used for is making hats. Hats are a fantastic addition to any wardrobe. They're warm in the cold weather and cool in the summer heat. They're also simple enough for advanced beginners to make but can be as complex as you want them to be! If you're like me, you wear a hat almost daily, so having many great options at your disposal is lovely. Here are the 45 best crochet hat patterns out there—and they're all free!
These 45 free crochet patterns are the perfect way to add fun and style to your wardrobe; browse through the collection for your next new project!
You Can See: Free Crochet Top Patterns For Summer
Benefits Of Crocheting Hat Patterns
Crochet is a prevalent type of needlework that has many benefits. One of these benefits is that crochet hat patterns can be used to create new hats for yourself and others. You can also use the hat patterns to make other items such as clothes and blankets.
If you are interested in trying out crocheting, here are some of the benefits you can get from it:
Easier Than Knitting
Crocheting is much easier than knitting because you must pull on the YarnYarn while holding onto one end. Knitting takes more time and effort since you have to use both hands at the same time to do it properly.
No Need For A Lot Of Supplies
You don't need much equipment or supplies when doing crochet compared to knitting. All you need is a hook and some yarn so that you can start working on your projects immediately without having to spend too much money on materials beforehand.
It's an inexpensive hobby that can save you money:
You do not have to spend much money on other hobbies because crocheting is cheap! If you are looking for an affordable hobby, this one is perfect! You can buy all the necessary materials from any local store or shop at reasonable prices. You just need some yarn and a hook which will cost around $5-$10 depending on the material used in making it, and its size too matters because more expensive YarnYarn tends to be softer than cheaper ones!
It helps you stay creative:
Crocheting helps you stay creative by allowing you to create new designs with different stitches, colors, and patterns according to your choice!
Cozy And Warm Free Crochet Hat Patterns:
Crochet Hat For Men Pattern:
This crochet hat for men Pattern is perfect for both men and women who love to adorn themselves with attractive, eye-catching accessories. This Hat features a unique and stylish design with a bendable brim that you can easily make by following the simple guidelines in our free video tutorial. Making this piece of accessory is very easy with our detailed explanation and written guide. You'll surely enjoy making this fantastic product which will add a great style to your everyday look.
Crochet Done In One Beanie Pattern:
This crochet beanie is a great first hat project for beginners. It's quick and easy to make, even for those who have never done it! This Pattern is also ideal for those looking for a warm and stylish winter hat but doesn't want to use a lot of time and YarnYarn. This simplicity is one of many reasons crocheters love this Pattern so much! The Done In One Beanie Pattern is a beginner-friendly crochet pattern that can be completed in just one hour and with less than one skein of YarnYarn, making it great for quick gifts and single skein projects.
Crochet Sprig Stitch Bun Beanie Pattern:
Carry the trend of crochet sprig stitch hats into fall with this free crochet beanie pattern. Made in the round and finished off with a scalloped edge, this Hat is fun and full of style. It's an excellent option for those on the go and those who try to stay warm all year round! The sprig stitch is the perfect Pattern for this crochet beanie, as it gives the Hat a lovely texture while allowing some stretch to fit stubby little heads. This beginner-level Pattern comes with tips on decreasing, increasing, and otherwise customizing it to suit your needs. This is one of our most popular crochet patterns, so bookmark it too!
Earmuffs Crochet Hat Pattern: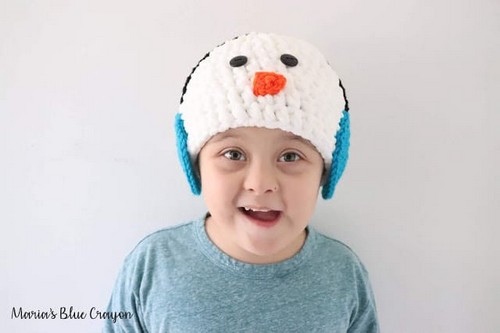 If you love whimsical hats, this is the one for you! Earmuffs are a unique crochet pattern that combines multiple stitches to create a cozy and warm look. The Hat is crocheted with worsted weight yarn and uses single crochets and double crochets in combination with front post double crochet to create the texture of both sides of earmuffs. This winter crochet earmuffs hat pattern is great for beginners and makes a fantastic gift. Give them to your friends, family, or anyone that likes cozy accessories to stay warm while they are out and about. The yarn knitting pattern is easy to follow, along with step-by-step instructions that make it easy to create these embellished earmuffs.
Illusions Slouch Crochet Hat Free Pattern:
Easy to follow and perfect for beginners, this crochet slouch hat will keep your head warm while looking stylish. If you love the look of crochet but want something more than a scarf or afghan, try this fun hat! With its unique lace and fringe details, it looks great with jeans or a dress. It is also unisex so that you can make one for everyone in your family. This asymmetrical Hat with an illusion effect is a fun and exciting take on the classic slouchy crochet beanie. The Pattern includes detailed instructions for making the crocheted beanie and dress-up ideas for the style-conscious girl!
Newborn Raspberry Crochet Hat Pattern: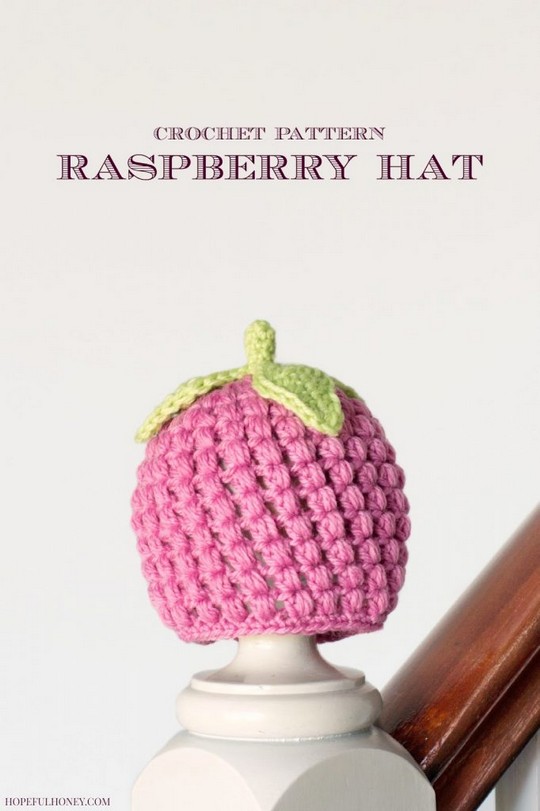 This is a perfect hat for any newborn. The wool makes it warm and chewy; the colors could make anyone's party brighter. This Hat will be great for keeping in your stroller or diaper bag when you're out with little ones. It features eyelets for the ears to peek out from, making it super cozy! This is a great hat pattern for any newborn. The wool yarn keeps it warm and chewy; the colors could make anyone's party brighter. This Hat will be perfect for keeping in your stroller or diaper bag when you're out with little ones.
Even Berry Stitch Crochet Baby Hat Pattern: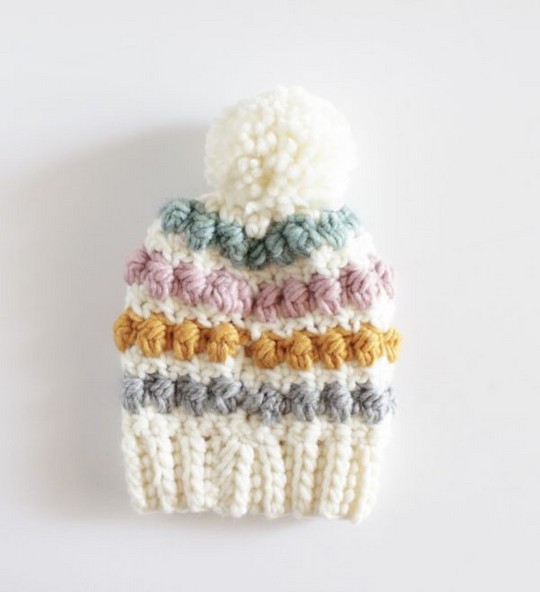 Add this gorgeous crocheted Hat to your winter wardrobe. Do away with the boring hats and create something you and your little ones will love by making this handmade item. This hat design can be created in different sizes for toddlers and kids. The Boutique Baby Hat Crochet Pattern makes a beautiful gift for any occasion. You can easily customize it to make it shorter or longer, larger or smaller. The baby hat is worked up top to bottom and then seamed together. The brim of the Hat is made in one piece, adding a fun little brim with just enough give for your older little ones to move around freely without worrying about removing their Hat!
The Bert Crochet Hat Pattern: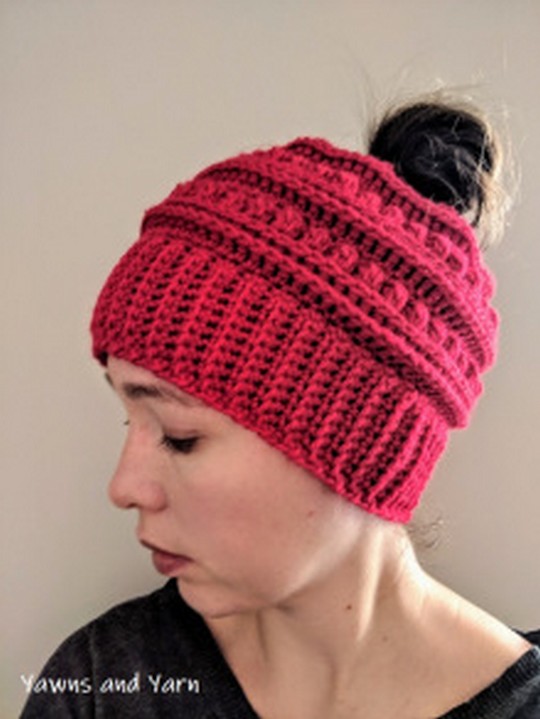 The Bert Crochet Hat Pattern is the perfect winter accessory for your little one. The irresistible skullcap is worked in a gorgeous array of motifs, with beautiful cables and intricate details. If you have yet to try crocheting cables, this is the perfect project to test your skills. This Hat is an excellent choice for the colder weather and is perfect for beginners. The hook size and gauge are provided in the Pattern, along with detailed instructions on how to make the most of the cables. This crocheted skull cap is easy to make and perfect for quick gifts. The bold cables will make this Hat stand out in any crowd.
Unforgettable Double Cluster Crochet Hat Pattern: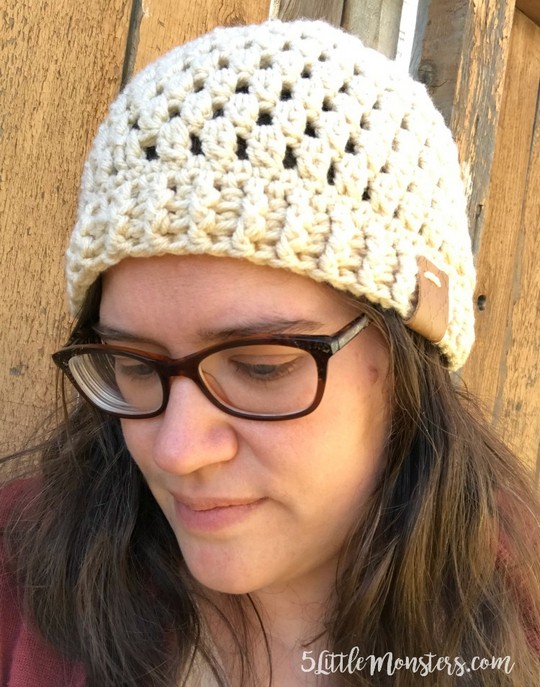 Looking for a new crochet hat project? This easy crochet hat pattern is quick and easy to make, looks great with different color combinations, and the time you'll love wearing it in chilly weather! It is unadulterated fun having wintertime to wear the Unforgettable Double Cluster Crochet Hat. This Unforgettable Double Cluster Crochet Hat Pattern is full of happiness and joy. The model uses one skein of YarnYarn in any color you like to create this beautiful Hat. You'll love it because it is easy to make and perfect for last-minute gifts or to keep for yourself. This is a great hat to keep your head warm. With its double crochet stitch, your Hat will be warm and perfect for this winter.
Beehive Messy Bun Hat:
Keep something simple this season with this simple, misunderstood cap. Fantastic for cold days, this Hat will keep you warm and classy. Simple and classic, the Beehive Messy Bun Hat will keep you warm and classy all season long. This Hat is made from high-quality soft YarnYarn and is perfect for everyone. Keep things simple this season with this Hat—a casual, misunderstood cap with merely the right amount of slouch. Fantastic for cold days, this Hat will keep you warm and classy. It is a casual, misunderstood cap with merely the right amount of slouch. It will keep you warm and classy on cold days. Anyone can get lovemaking caps for all the skimpy babies, but why? Get this one instead!
Color Tour Slouchy Hat Free Crochet Pattern: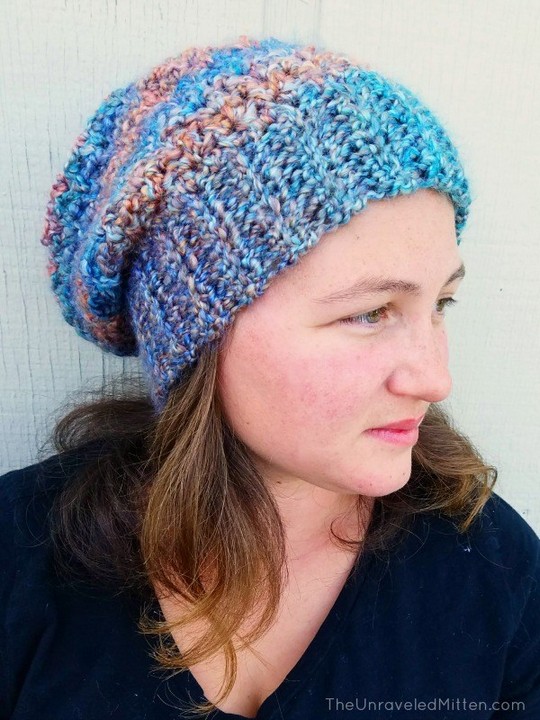 This free pattern is perfect for you if you love slouchy hats and crochet. You can adjust the size easily, but it's a fast project that will keep your hands busy while you watch your favorite show. The Color Tour Slouchy Hat is a quick, easy crochet hat perfect for beginners. Warm, soft, and cozy, this Hat is fun to make with chunky weight yarns. The Hat is made bottom-up and features fun color changes that transition from red to green and a unique rounded crown pattern.
The Callie Horse Hat Free Crochet Pattern: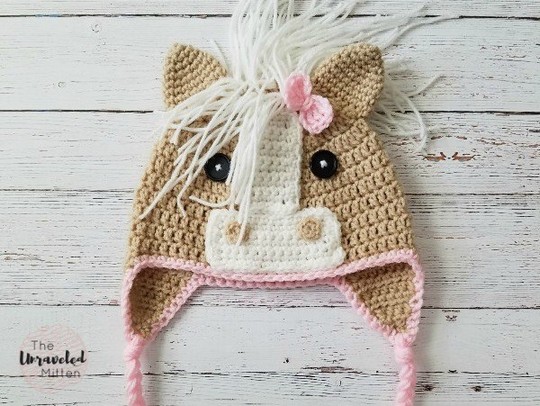 Ready to enter the world of crochet? Try the charming Callie Horse Hat pattern. This unique and adorable hat design features a charming
horse face
with ears and mane, adding a touch of equestrian flair to your crochet collection. Perfect for horse enthusiasts, costume parties, or simply as a fun accessory, the Callie Horse Hat will gallop its way into the hearts of children and adults alike.
Crochet Bead Stitch Hat Pattern: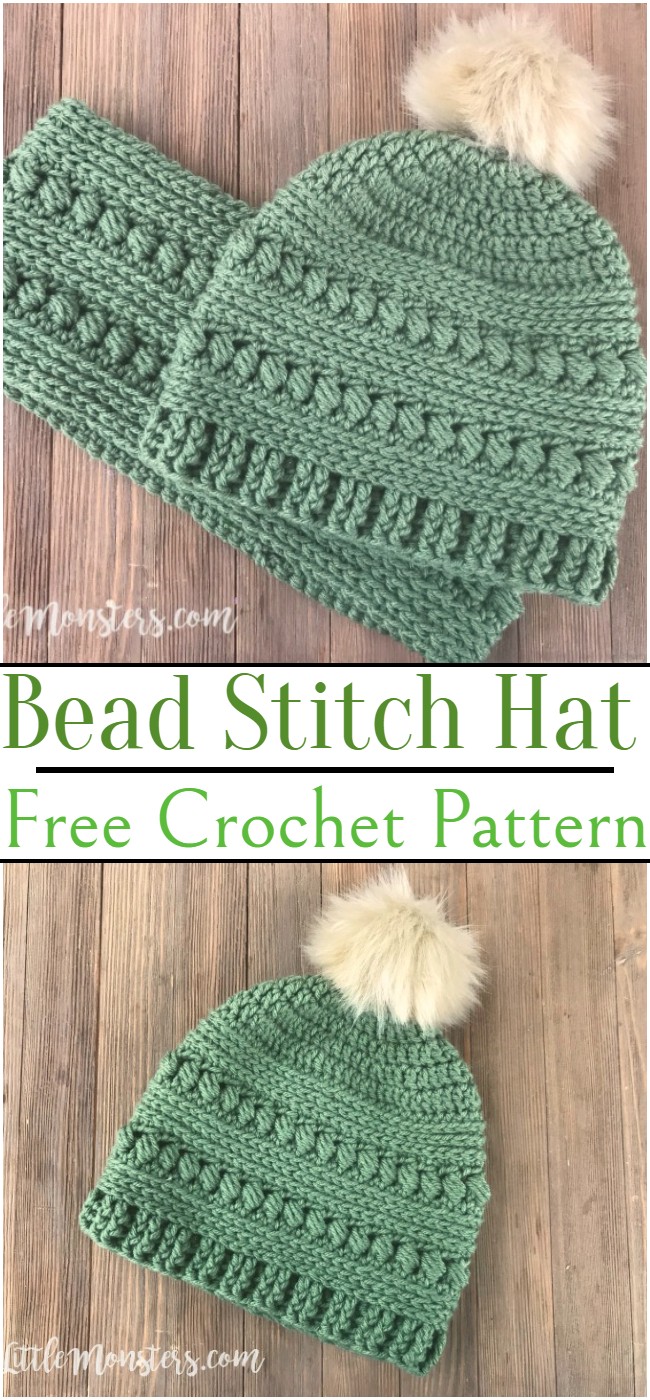 Looking for an easy crochet hat pattern? This bead stitch crochet hat pattern is a perfect choice! Simple and stylish, this slouchy beaded beanie is so quick to make you could make one for every friend in your life. This simple yet elegant crochet hat pattern is perfect for the cold seasons. The unique beaded stitch of this Hat makes it look quite different than other regular hats, and it looks gorgeous with pompoms on its top. This design is suitable for both men and women.
Crochet Fox Beanie Hat Pattern:

Create a fun fox hat in the colors of your choice. This free crochet pattern uses basic crochet stitches and can be made in any yarn weight or type -- find a pattern that you like to work with and experiment with different yarns! You'll have fun with this fox hat and perfect your crochet skills in no time. This crochet fox beanie hat pattern is perfect for the fall and winter seasons. This fox hat is easy to make, but it's also a fun and complex project that can be made with little ones. This Hat also uses a soft yarn that is comfortable against your face and makes it ideal for all weather purposes.
Crochet Camping Stripe Hat Pattern: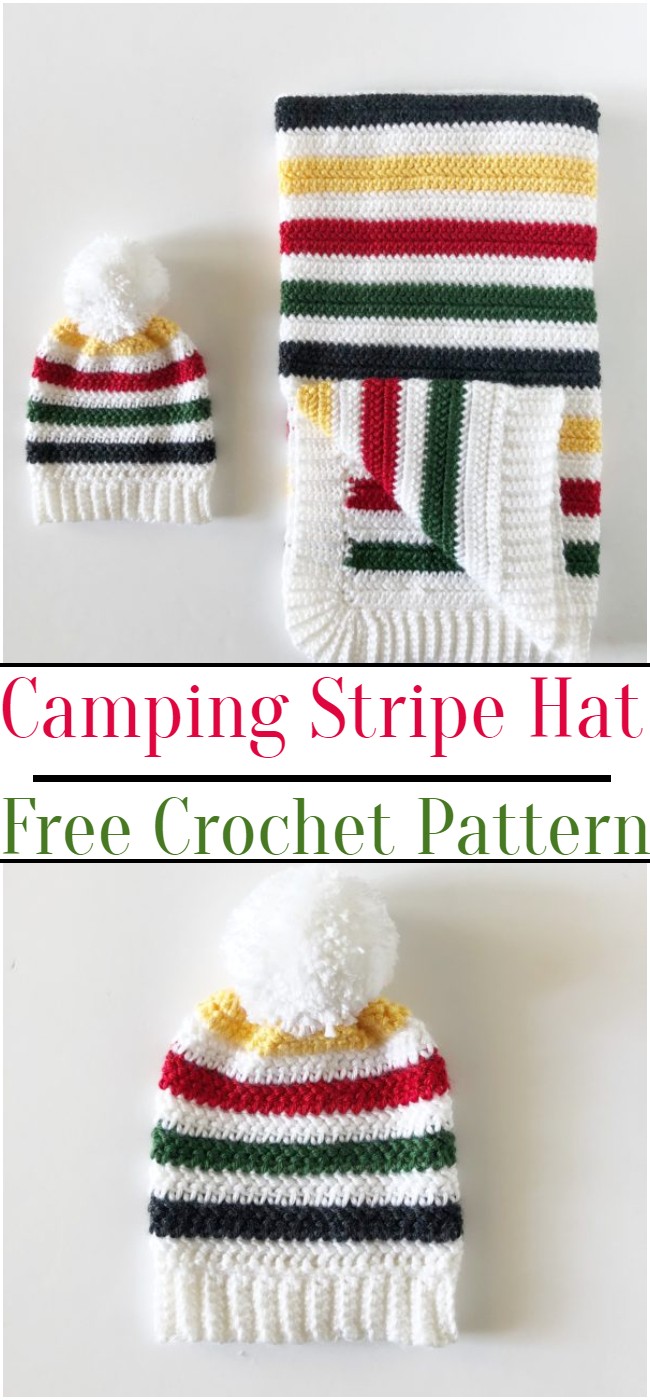 This crochet camping hat pattern is suitable for babies or girls and boys. The colors are perfect for your little one's wardrobe, especially during the year's colder months. It is adorable, warm, and comfortable during wintertime. Make a stunning camping stripe hat for your newborn with this crochet pattern. This Hat can be worn by both boys and girls and features yellow, green, and white stripes with a red stripe at the top of the Hat. It also has a soft black lining, sure to keep babies' heads nice and warm during the cold winter months.
Crochet Snow Bunny Hat Pattern: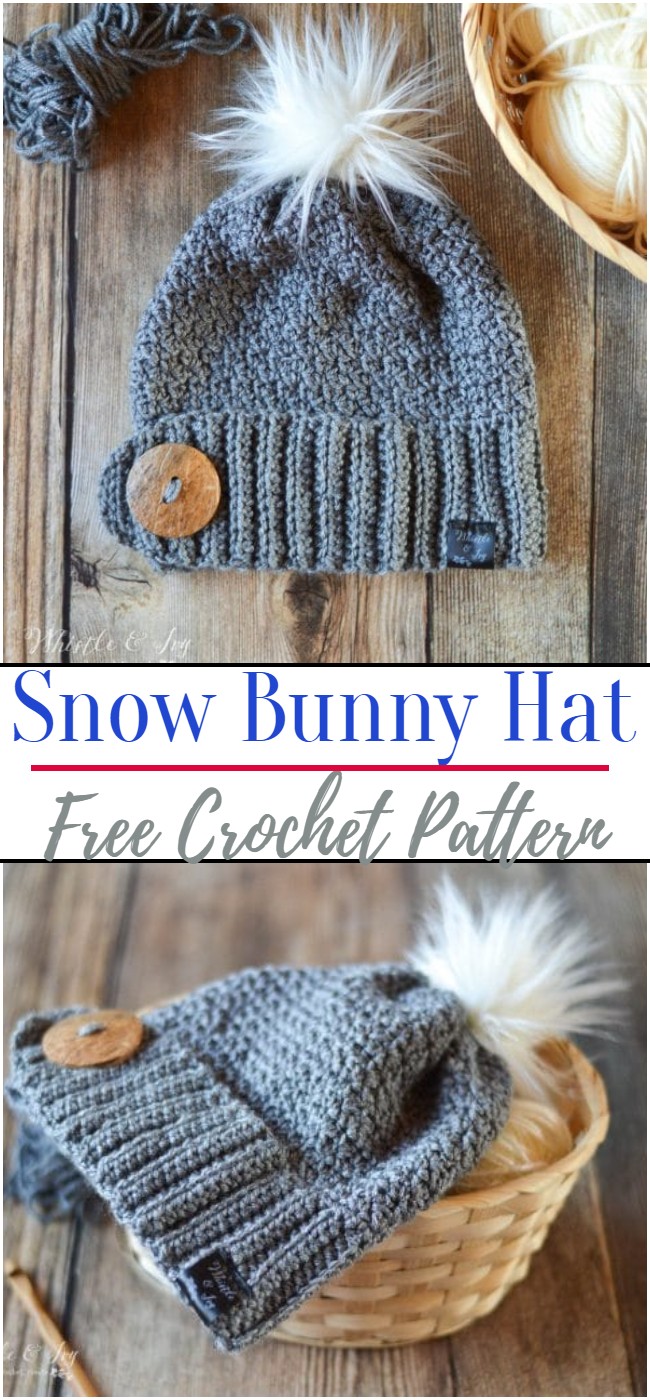 As winter ends, most people look forward to warmer days and sunshine. But that doesn't mean it's too late to start knitting your own winter clothes. This cute crocheted bunny hat will keep you toasty warm this season and looks adorable too! This cute crochet snow bunny hat will warm your little one this winter. The ears and nose are fun extras that make this Hat extra unique! Perfect for babies, toddlers, and kids alike! With a simple and sweet design, this Snow Bunny hat is perfect for beginners or any crocheter who wants to make their loved ones smile.
Crochet Heart Stitch Hat Pattern: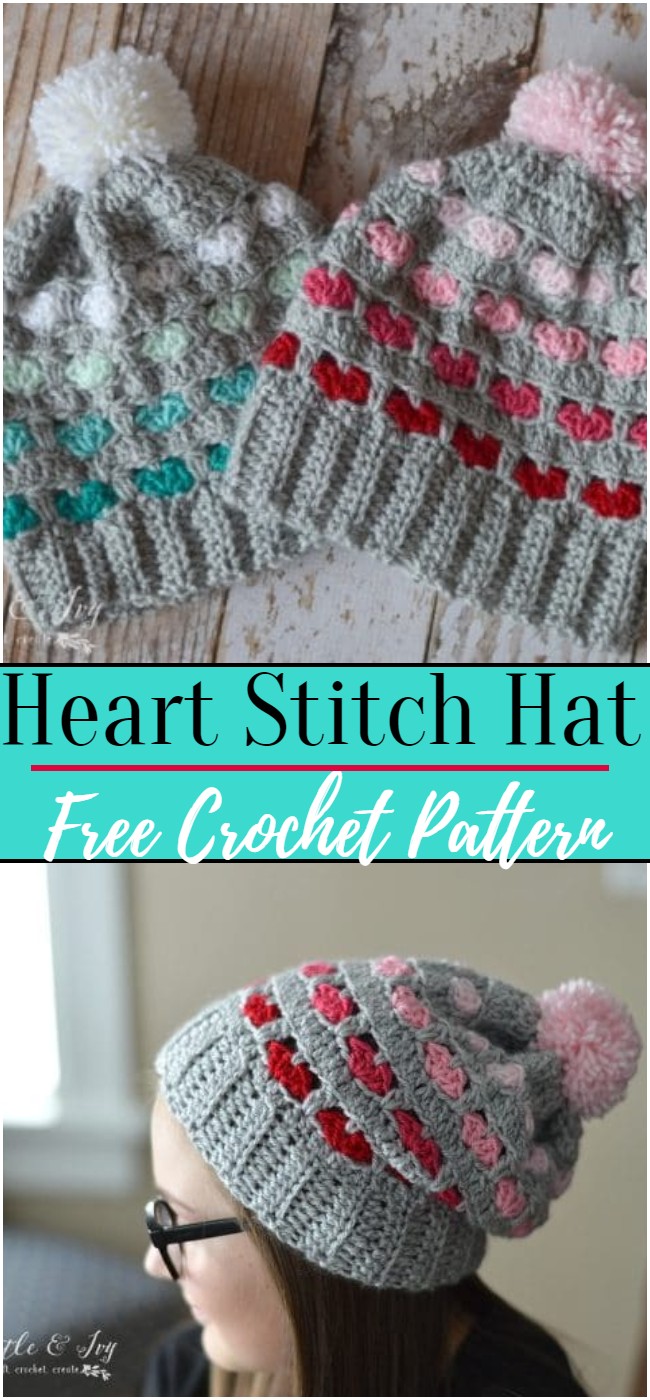 Are you looking for a cute and easy crochet hat pattern? Look no further! You can make this beautiful Hat perfect for Valentine's Day with just a few simple stitches. The Heart Stitch adds texture and dimension to any project and is perfect for your winter wardrobe. This simple crochet heart stitch hat is an easy project that can be done in less than an hour. Featuring a graphic and fun design, this Hat will surely be a hit for children and adults alike. The simple crochet heart stitch is easy to master, making this an excellent project for beginner crocheters.
Crochet Earflap Hat Pattern: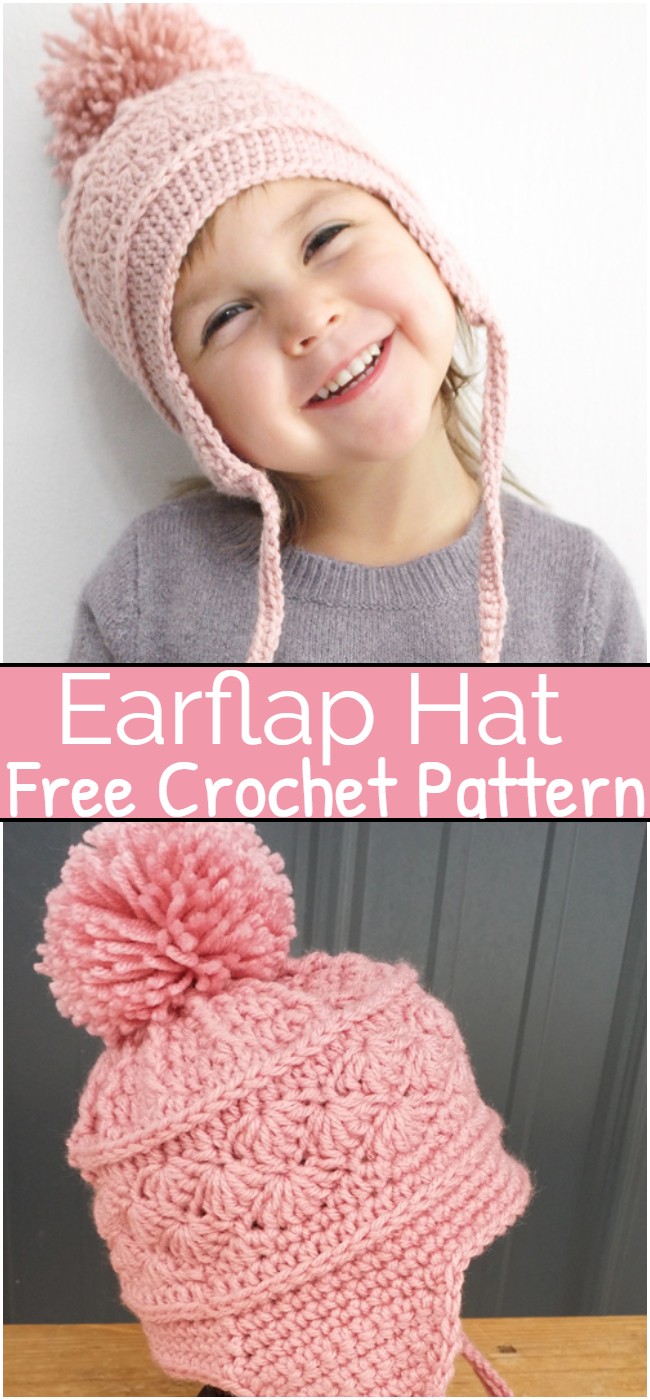 If you have kids, you must make this crochet earflap hat pattern. It is a pattern that is easy to make and comfortable to wear. This cute earflap hat will keep your baby's ears warm in winter and protect them from exposure to cold air. This crochet hat pattern is ideal for babies and toddlers. It has earflaps that act as hoods and keep the ears warm. The pompom on top adds a decorative touch to this hat pattern. Made of lightweight yarn, it can be used for winters as well.
Crochet Trapper Hat Pattern: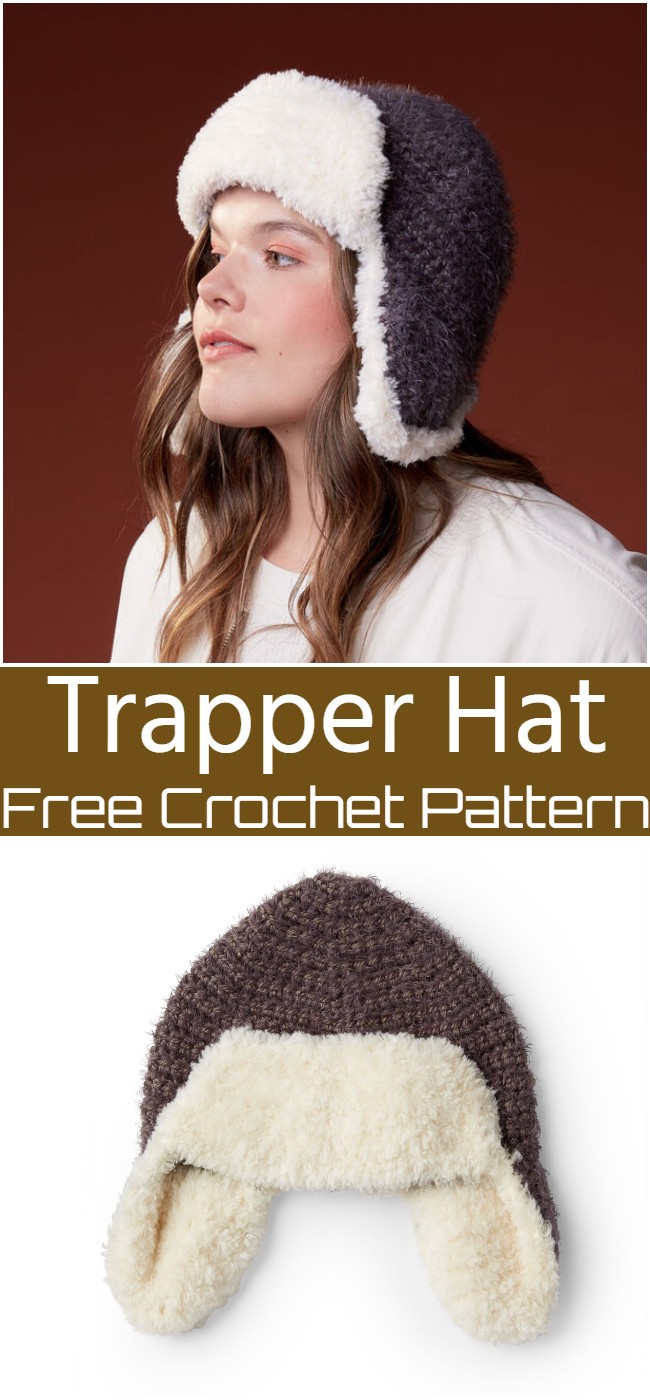 This adorable crochet hat pattern will keep you warm and cozy this winter. The soft, thick wool yarn makes it super warm, while the earflaps keep ears nice and toasty. This easy crochet trapper hat pattern looks best in a deep red but can be made using any color you like. Don't forget that you'll need to choose a crochet hook size based on the YarnYarn you're using. This crochet trapper hat pattern is super soft and cozy. The small earflaps add a lot to the beauty of this cute hat pattern. This trapper hat pattern looks great in red heart Hygge or medium-weight yarn. It will be a perfect gift for those cold nights, so make one for yourself and someone else!
Crochet Elastico Hat Pattern: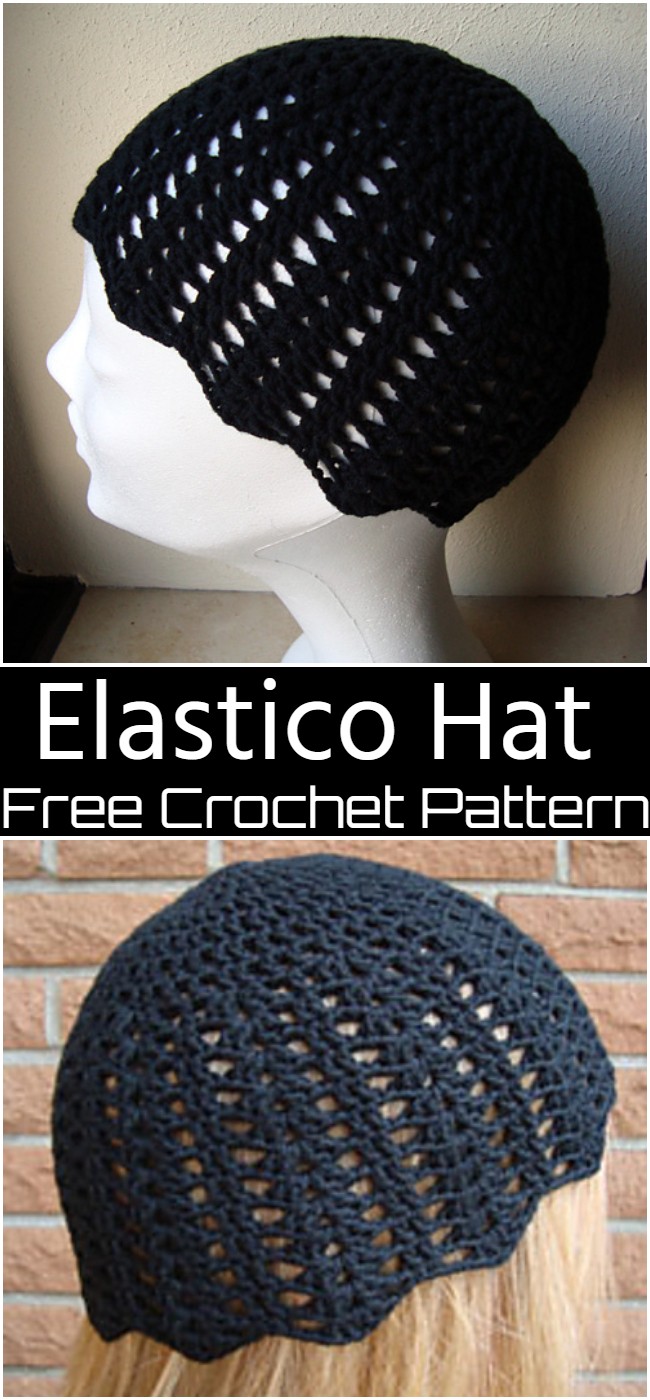 You can never go wrong with a crochet hat for yourself or someone else in any year's season. This easy Pattern makes it super comfortable to wear and keeps your head warm. This crochet elastic hat pattern is perfect for beginners to practice and start crocheting. It is excellent for a first project. You will find it quick, easy, and fun! The result is a professional-looking creation that you will be proud of. This crochet hat pattern is easily adaptable for any size. It has a friendly stretchy band, and the double layer of crochet material makes it warm and comfortable. This crochet elastic hat pattern is perfect for beginners to practice and start crocheting.
Baby Mine Crochet Hat Pattern: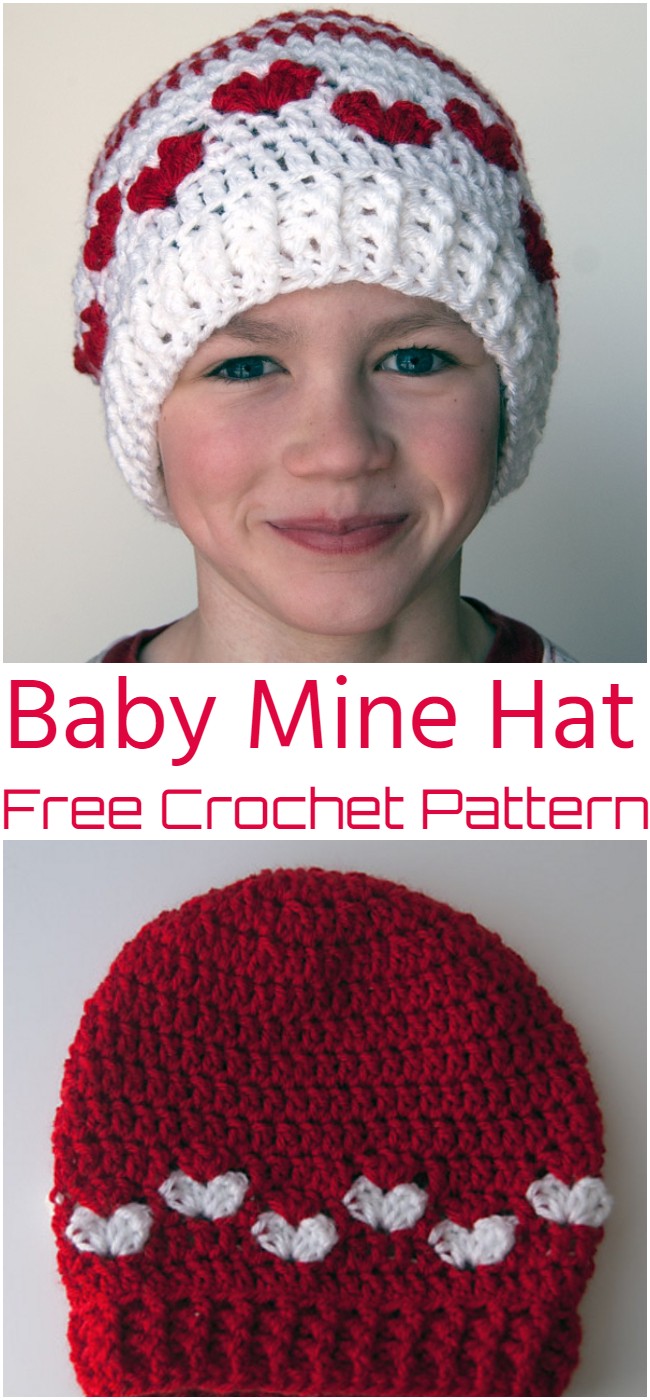 Are you looking for the perfect crochet hat pattern for teens? Look no further, and you are at the right place. This is a unique crochet baby hat pattern that you will love to make. The color combinations are fantastic, which makes it more attractive. This crochet hat pattern is relatively easy, and if you have basic knowledge of crocheting, then it wouldn't be hard to make this one. The Baby Mine Crochet Hat is a fun and easy crochet hat pattern to make. This stylish Hat features alternating stripes of red and white, with a tassel on top that adds a beautiful finishing touch!
Crochet Aeipathy Beanie Hat Pattern: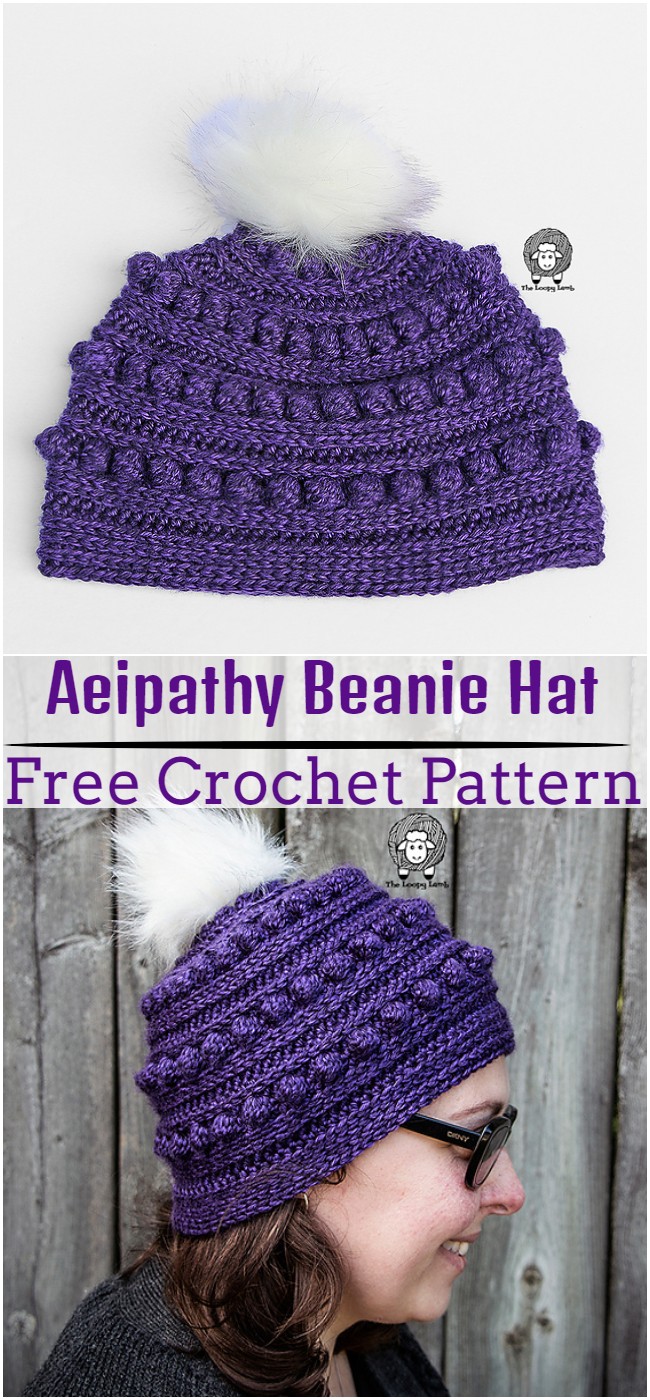 Learn how to crochet this Aeipathy beanie crochet hat pattern! This easy crochet pattern is terrific for beginners and advanced crocheters alike. The Hat is simple and fun to make, and you'll love how it looks on everyone who tries it out. You can make one for yourself or gift this Pattern to someone special. This crochet hat pattern will be a great option to make for yourself or your beloved. This is the ideal option if you are searching for a gift for someone who loves to wear hats.
All About The Texture Crochet Hat :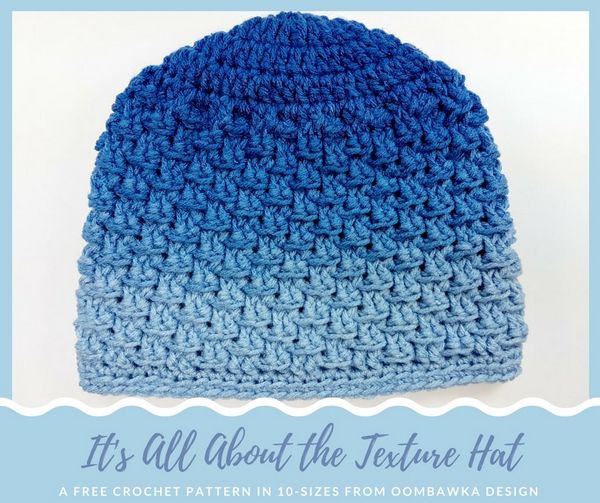 Everyone is bound to be fashionable when they wear this stylish crochet hat. Crocheted with a beautiful blend of Caron simply soft YarnYarn, the crocheted Hat is comfortable and stylish. This is a beautiful crochet hat for everyone to wear. It is created with Caron simply soft worsted weight yarn and comes in two colors: aqua blue heather and blue mint. The Pattern is followed from the bottom-up, making it easy to follow while crocheting to suit all ages. Fits perfectly on anyone who wishes for it!
Crochet Owl Hat Pattern: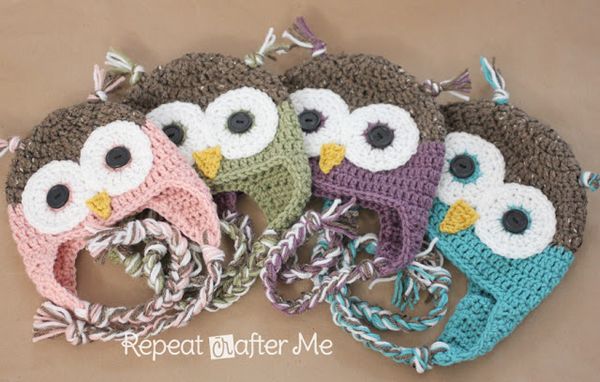 Looking for the perfect Hat for your little one? This cute and colorful owl crochet hat will provide warmth and comfort on those cold winter days. Start this project and have a custom-made piece ready to wear before spring rolls around! A fun crochet design for the owl lover in your life. This beautifully detailed Hat features an owl whose eyes are made from buttons and a beak from a safety pin. This Pattern is great for a beginning crocheter, knitter, and more experienced crafters who want to try something new.
Free Crochet Hat Pattern For Beginners: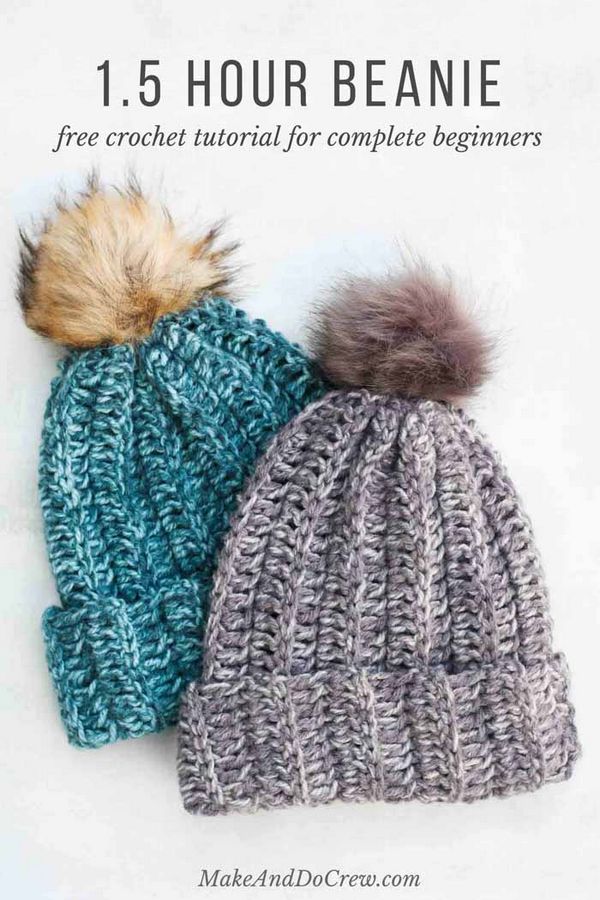 The Pattern for this Hat begins with a double crochet band. This band is created by making a foundation chain and working double crochets into every other stitch. It's also essential to ensure that the stitches are loose enough to provide the proper stretch once you put it on your head. Crochet Hat Pattern For Beginners is an ideal pattern for beginners. It is going to help you learn about crochet stitches in a quick and fun way. Newbies can make it their first project, and the more experienced crocheters will enjoy working with this Crochet Hat Pattern For Beginners.
Beautiful Crochet Hat Patterns That You Can Make: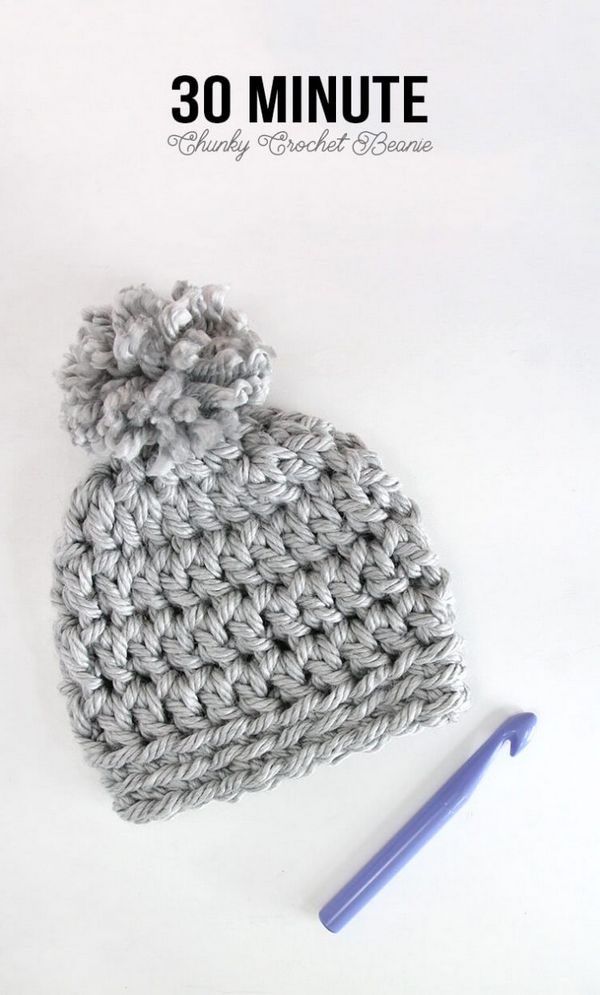 This hat is the perfect finishing touch to any outfit like the perfect accessory. Using high-quality YarnYarn, it's easy to crochet work that can be completed in one sitting. Worked in stripes with post-stitch panels, it's a versatile pattern that comes together quickly for a stylish look this winter. This easy Pattern can be made in the afternoon, resulting in a beautiful, cozy mess-free Crochet Hat. The stitches are worked double crochet, single crochet, and double crochet. You can choose any yarns for your Hat but make sure to use a worsted weight yarn or a heavier one!
Bernat Cozy Crochet Hat: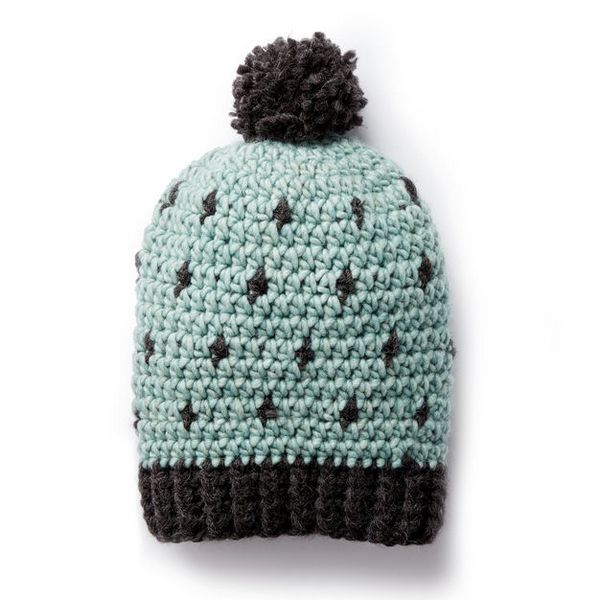 The Bernat Cozy Crochet Hat is a fabulous, one-size-fits-most Hat that is super soft and lightweight. It will keep you warm and cozy on those chilly winter days. With its stunning iridescent color combination, this versatile hat adds beauty to any outfit. It has meticulously knit in elegant style and feels like the softest thing on Earth. The simple-yet-modern Pattern is perfect for beginners, experts, and everyone. Another great feature of this Hat is that it is not just one style; you can make it as long or as wide as you want....depending on where the YarnYarn is enough. The multiple colorways (i.e., emerald) add even more character to this piece of craftsmanship.
Bernat Granny Stripes Hat: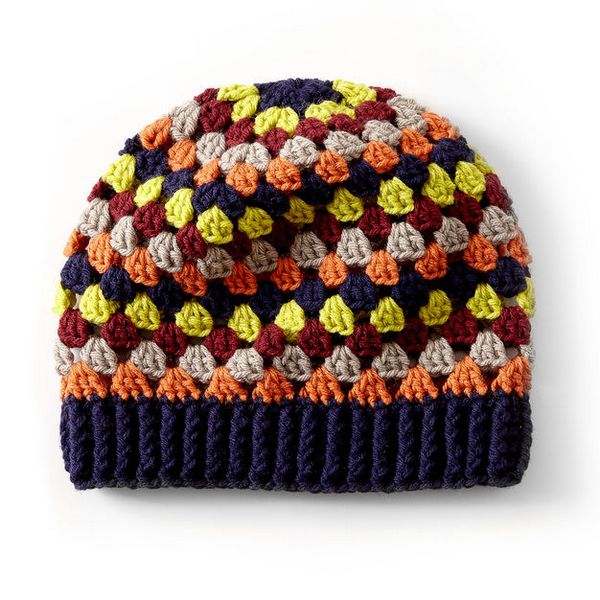 This hat is straightforward, stylish, and the perfect finishing touch to your day. It will be a better choice for babies. This Hat is needlework that can be made from YarnYarn of any color you want. This headwear is ideal for wearing among any age group person as this Pattern is simply ingenious and very easy to make. This Hat can be made by using thick YarnYarn, or thin YarnYarn, depending on what you prefer to work with; however, the thicker YarnYarn creates a stiffer and firmer structure, while thin YarnYarn creates a softer helmet that is lighter to wear.
Patons Simple Crochet Hat: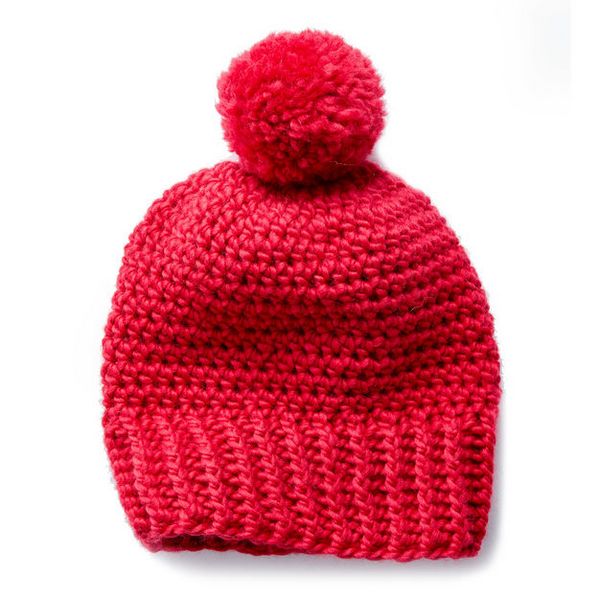 This simple crocheted Hat will become your go-to accessory this fall. Interlocking chain stitches make this Hat as you follow a basic pattern, making it quick and easy to whip up in any color. It's also an excellent project for beginners looking to master crochet basics. This gorgeous Hat is sturdy, comfortable, and fashionable. It is a perfect gift for any occasion and will be treasured by any recipient. This Hat can be worn year-round and makes for a great winter accessory for any outfit.
Bernat Stepping Texture Pattern: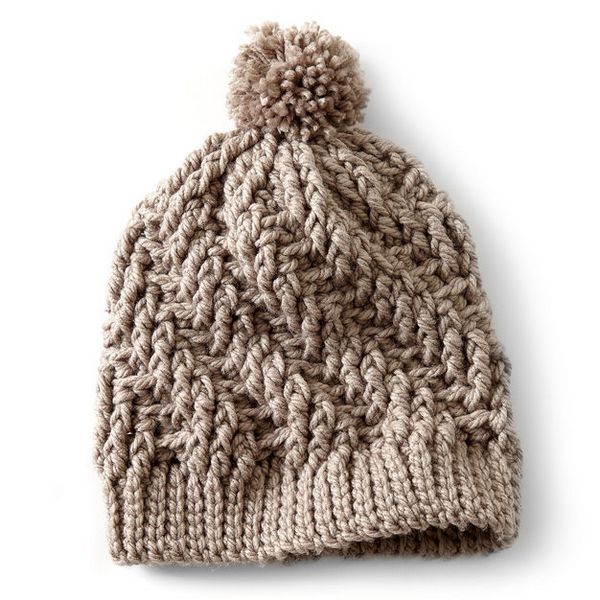 This Bernat pattern is a straightforward and speedy hat that may make a fantastic gift for these chilly days. It's virtually in all things you want, from an easy-to-follow chart to maintain yourself focused on your project to excellent color choices. This is the crochet pattern that anyone needs for the winter. It's trendy enough to wear anywhere, so if you're going to the gym or hitting the town, this Hat will fit right in. Throw it into your coat pocket and grab it when the weather gets chilly, and you'll be ready for travel all season long.
Wynn Slouch Pattern: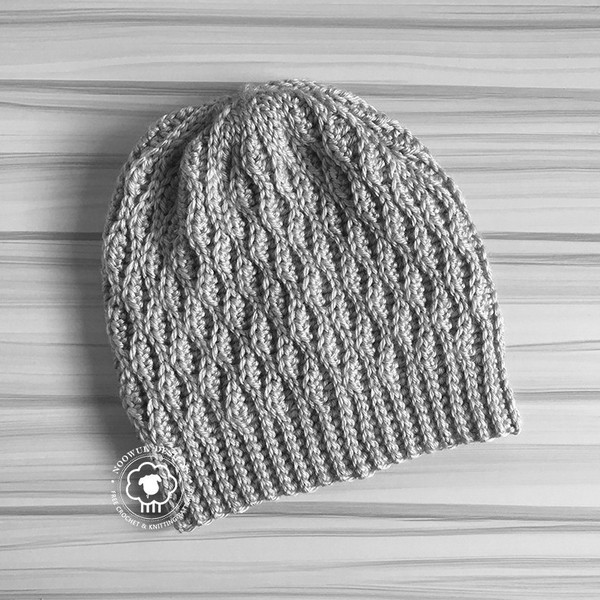 The Wynn Slouch is an excellent, stylish slouch hat that can be worn in many different ways! The under-the-chin drawstring lets you customize how you like your fit and allows for an easy-to-wear style. This Hat can be worn under or over your ears, up or down, or even as a ponytail holder! You'll be sure to add some style to your wardrobe with this simple crochet project. This slouchy, comfy Hat is a must-have accessory this winter. The possibilities are endless with this free crochet pattern! Make it in any color, complete with cream trimming, so that you can customize your unique look. This Hat will be your new favorite way to stay warm at the gym, on your daily errands, or out in town.
Crochet Shark Pattern: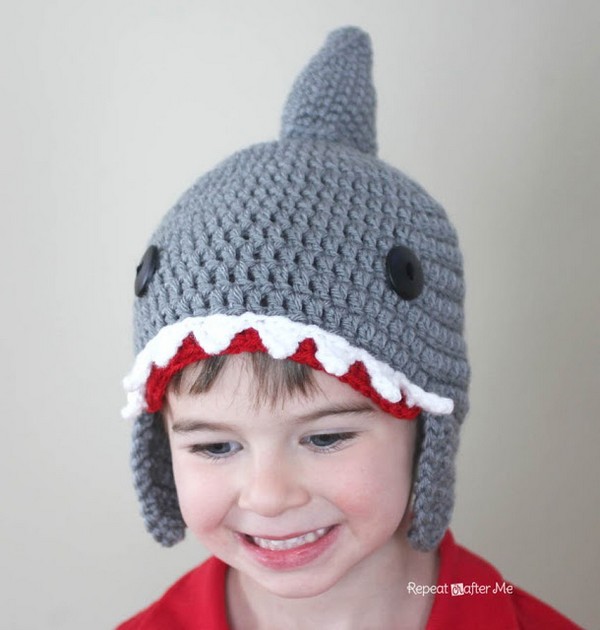 Crocheting can be a fun summer project. This Hat is elegant and stylish! It will keep your kids warm while they have fun outside. The sharks have different shades of grey, white, and red for an eye-catching look. The weather is turning warm, and Summer is approaching. With it comes children who can finally wear their favorite hats again! Crochet a cute shark hat with this easy crochet pattern. It's made up of mainly single crochet stitches, so it's also perfect for beginners!
The Jennie Beanie Free Crochet Pattern: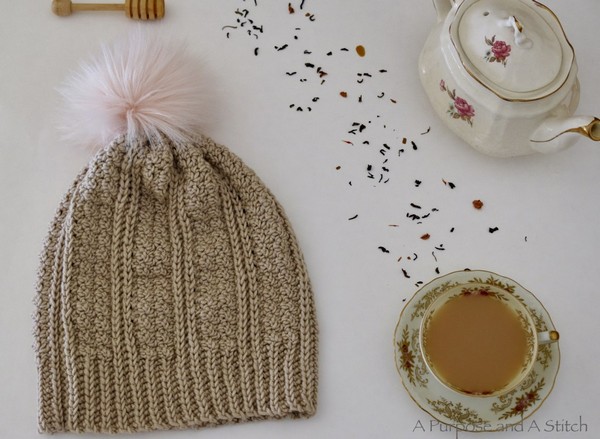 This Jennie Beanie Free crochet Hat pattern could be a unique gift due to its complex stitch designs. Made up of individual stitches, it includes an appealing pointy brim and a smooth crown. This Hat features three pompoms for added style and a simple design that is easy to crochet. The Jennie Beanie is a warm and stylish slouch hat to keep you cozy when the weather gets cold. The long brim keeps your head nice and toasty, while the chunky ribbed beanie adds a bit of style.
Give It A Whirl Free Crochet Pattern: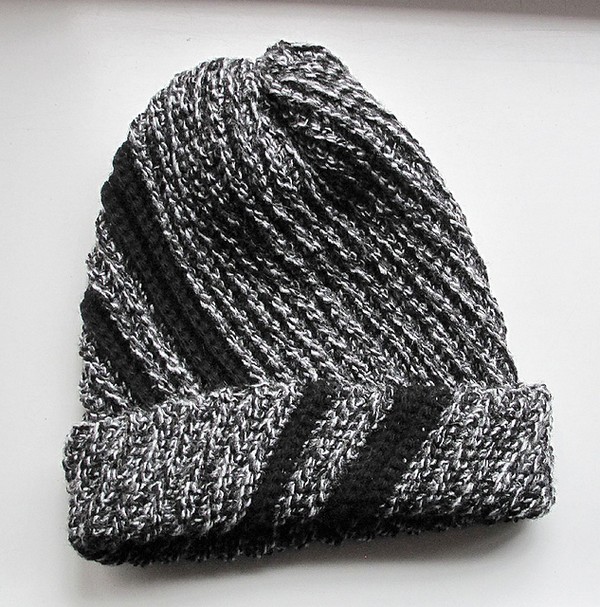 This hat is quick and simple to make, so you're sure to have many of them. Great for winter, these beanies will help keep you and your loved ones warm. The Pattern is worked from the top down in a ribbed stitch pattern and only uses half double crochet stitches throughout. The Pattern is simple, the hook is small, but the Hat is big on style. The Untidy Hat is perfect for chilly days and a great way to put your favorite colorways to use. Start with a basic beanie shape and follow along as we add color using two strands held together through mitered decreases.
Snow Drops Slouch Free Crochet Pattern: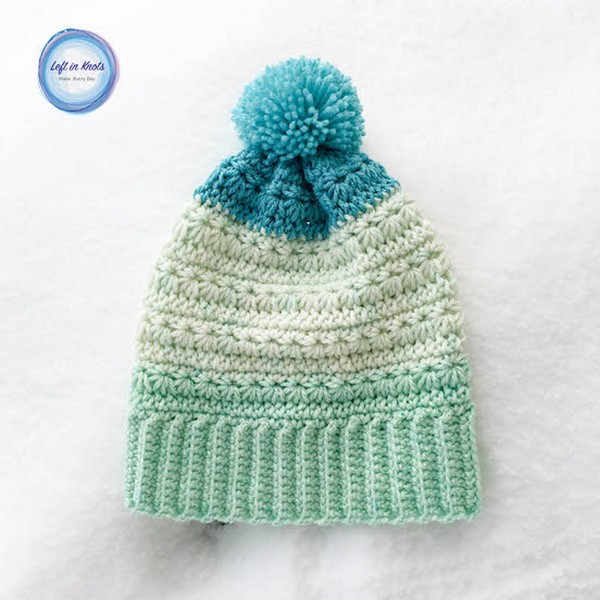 A simple, adorable, and accessible crochet hat. This untidy crochet pattern uses chunky YarnYarn in a simple ribbed stitch that makes it fun to make. It's perfect for beginners looking to make something quick and wear it with everything. I've also included instructions on turning this Hat into a slouchy beanie if you like it more casual and relaxed! It is an easy, quick crochet pattern and so fun to make. This handy free hat pattern uses chunky YarnYarn and will make a great addition to your winter wardrobe!
Chroma Free Crochet Pattern: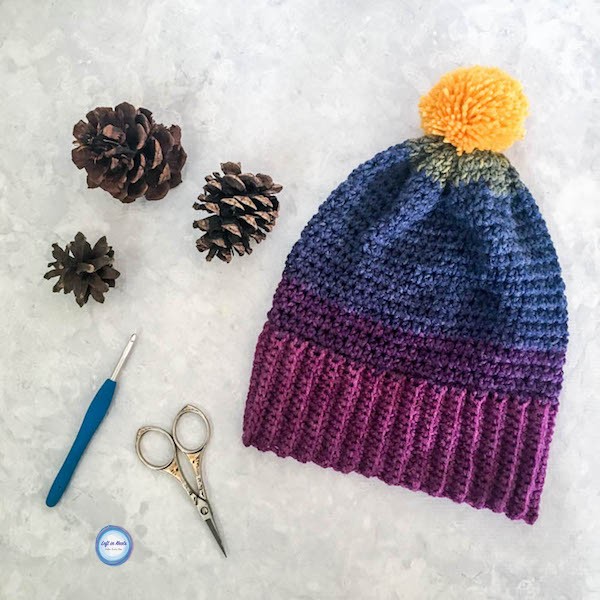 However, the lovely untidy beanie crochet pattern can be made within a bit of time due to its elegance and comfort. Dark colors make it look elegant and perfect for any age group. Chroma Free Crochet Pattern is a fantastic crochet hat that anyone can make. The worsted weight yarns are chosen and followed by the simple instructions to make this beanie. This Pattern involves crocheters making a simple hat with a big stitch at the bottom and then complete with single crochet edging.
Crochet Snowball Slouch Pattern: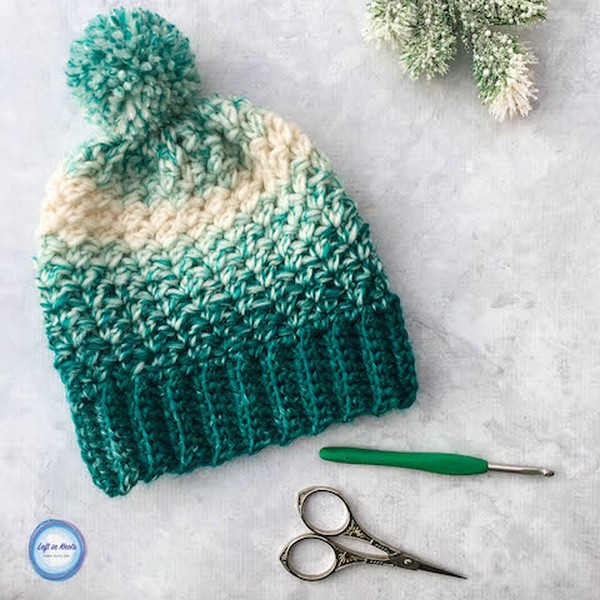 Do you want to crochet a stylish hat for yourself? Then this is the perfect Pattern for you. This crochet hat pattern is perfect for a snowy storm. Designed with a double layer, this slouchy Hat will keep your ears warm and prevent the cold from getting to all other parts of your body. This Hat features a beautiful stitch pattern that creates an interesting texture and unique crossed slouchy effect flattering any face shape. It is comfy and fashionable. The worsted weighted YarnYarn of green, white, and Mungia-colored thread makes it unique. This project is fun and easy to do.
Free Crochet Hat Pattern: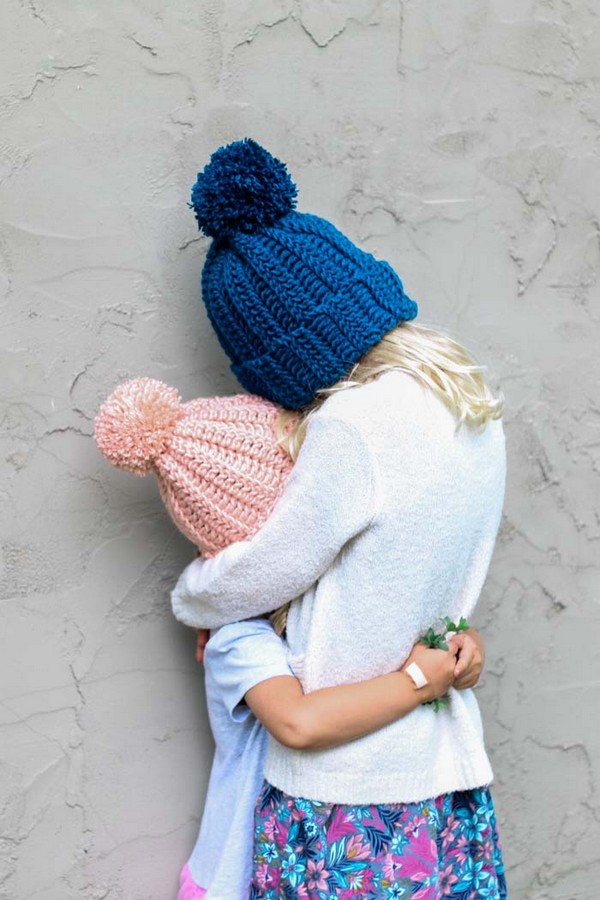 If you love to knit and crochet, this hat is the perfect addition to your accessory collection. Designed with a snowflake-shaped motif, it's easy to wear all season long. It can be customized to fit any size head and is a particularly charming gift for friends and family. Beautiful and stylish, these simple crochet hat patterns are perfect for completing your winter wardrobe. A casual knit look and pom on top ensure that your Hat will be as warm as it is pretty. These hats work in no time with simple stitches and small needles, making them a good project for new crocheters. Create this Hat in any color to match your favorite winter coat.
Mommy And Me Messy Bun Crochet Hats: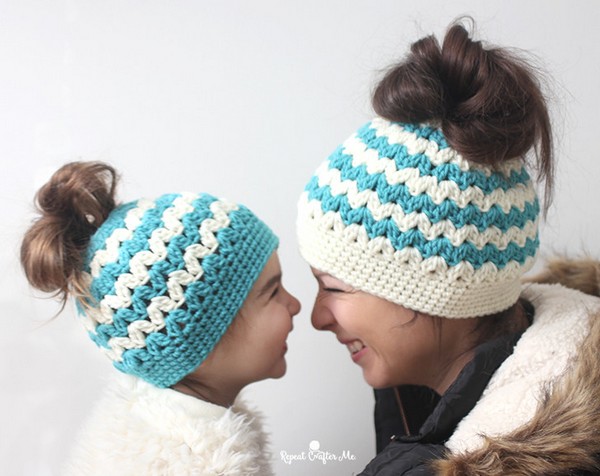 These Messy Bun Crochet Hats are the perfect accessory for moms and kids! No matter what you're doing, whether it's school drop-off, playtime, or running errands, our hats will keep you looking cute and protected from the elements. These stocking caps are the perfect gift for the curious new mom! They look adorable on any baby or toddler and are sure to be a hit with both mom and child. This set of two hats is made from acrylic yarn and comes in various colors. Show off your trendy look while keeping you warm and comfy with these stylish Messy Bun Crochet Hats.
Messy Bun Crochet Pattern: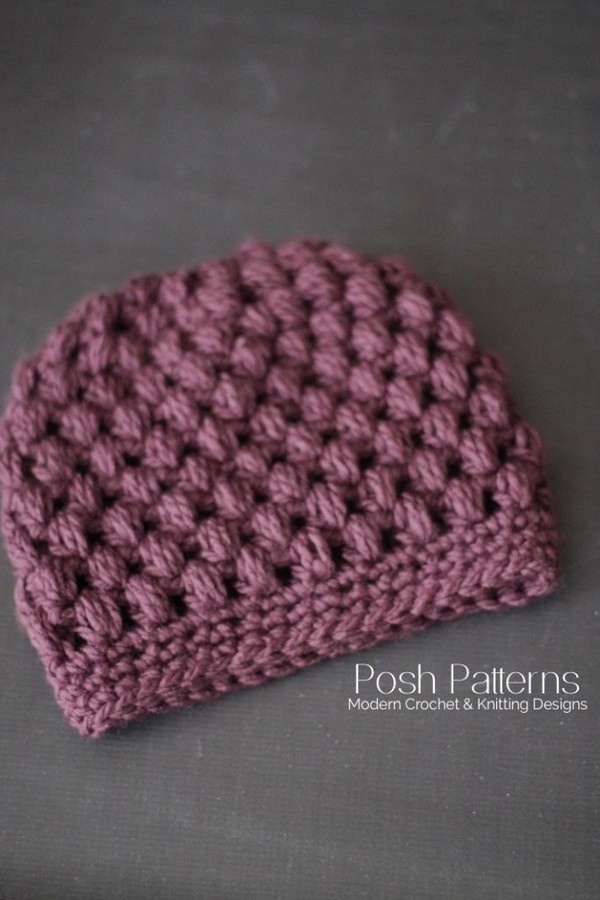 This Messy Bun Crochet Pattern is a perfect match to wear on your hair. This crochet bun hat is very soft, warm, and lightweight, making it very comfortable to wear as winter wear. The simple sewing patterns give this beautiful Crochet Messy Bun Hat a fantastic look. This messy bun hat is made using the essential crochet thread and hook. The Pattern is straightforward, easy to follow, and so stylish that you can create a variety of crochet bun hats for your family members, friends, and loved ones. Just choose the yarn color combination and start crocheting this unique Messy Bun Hat for all ages, whether children or adults!
Fire Flame: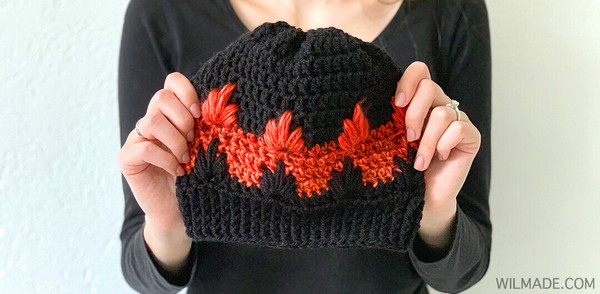 This Crochet Fire Flame Hat is perfect for keeping your head warm this winter. Whether you want to make it in your favorite colors or customize it with a fun pompom! This Fire Flame Crochet Hat pattern is a superb match for all ages. The Hat is created with double crochet in a wonderful fancy floral flame pattern, and I've added a pompom to the top for that added finishing touch. You can even add an extendible band if you feel like you are on the leaner side or have a smaller head and would like the ability to adjust your Hat accordingly.
Free Crochet Unforgettable Hat: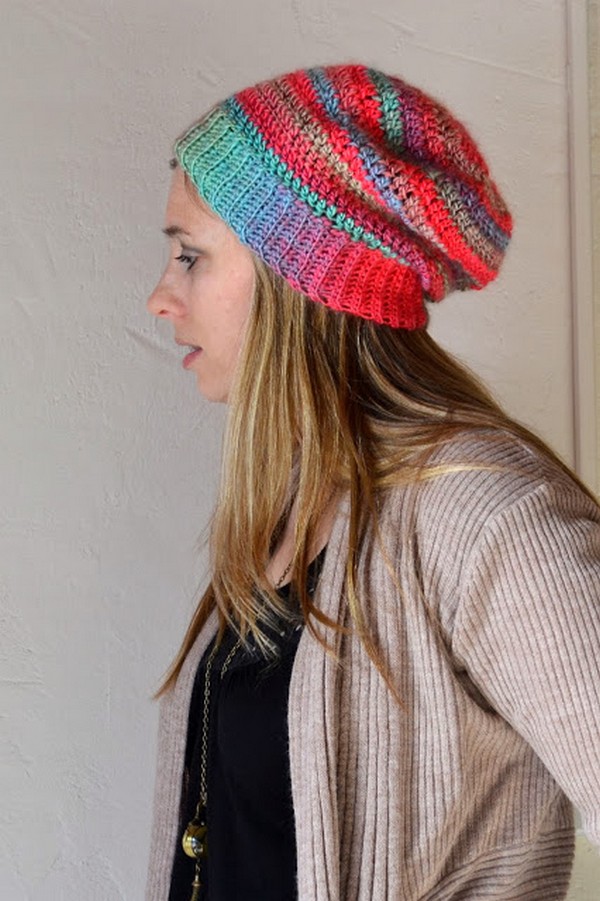 Whether you're keeping warm during winter or protecting your eyes from the sun, this crochet hat is an essential accessory for travel or any day of the year. Crochet Unforgettable Hat is a one-size-fits-all hat and makes a great addition to any outfit. This beanie is soft and comfortable to wear, so you can keep your head warm. This hat pattern is sure to keep you looking fashionable while keeping you warm all winter long. This beany crochet cap can be worn with a shrug or as part of a fun and cozy outfit. You can never go wrong with this Hat!
Free Crochet Chunky Cabled Pattern: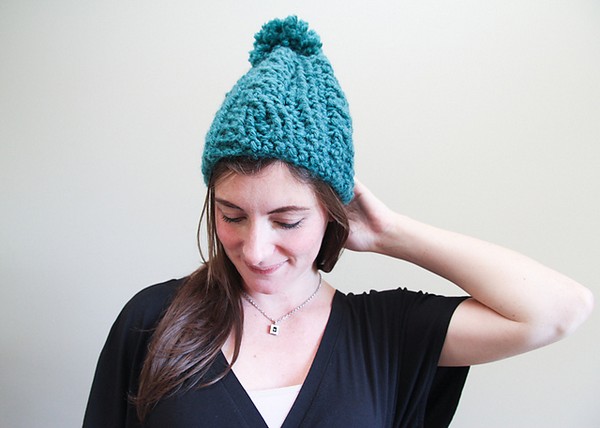 With YarnYarn, a hook, and some basic stitches, you can make this quick-to-knit Hat with two-color cables and an unusual pompom. This crochet hat pattern is a cute, chunky hat that will keep you warm and cozy this season. It's made with thick YarnYarn, so it's hot and fantastic for chilly winters. The simple cables and detailing make this Hat look extra fun too. Crochet this chunky cabled pattern hat for you and your companions. A fun crochet project, or work as a quick sewing topper. This is small enough with a pompom to pull off at home and large enough to go on errands, gala occasions, and winter nights out.
Free Crochet Super Slouch Pattern: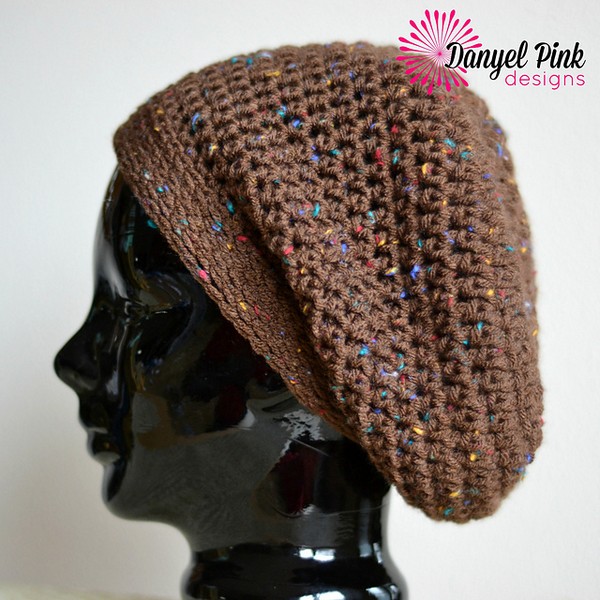 If you're a beginner crocheter, this quick project is a great way to learn single foundation crochet and increase. This slouchy crochet hat pattern is one of the most stylish hats ever worn. It would make anyone most fabulous and attractive. The Hat is created from Worsted weight yarn color, Caron merely Soft in chocolate color followed by bottom-up structure pattern. The standard of the YarnYarn is exceptionally soft and easy on the skin. This cozy Hat is a quick project you can make in an afternoon with Caron Simply Soft Yarn. In addition, this Pattern also comes with instructions for making a crocheted flower!
Free Intermediate Women's Crochet Pattern: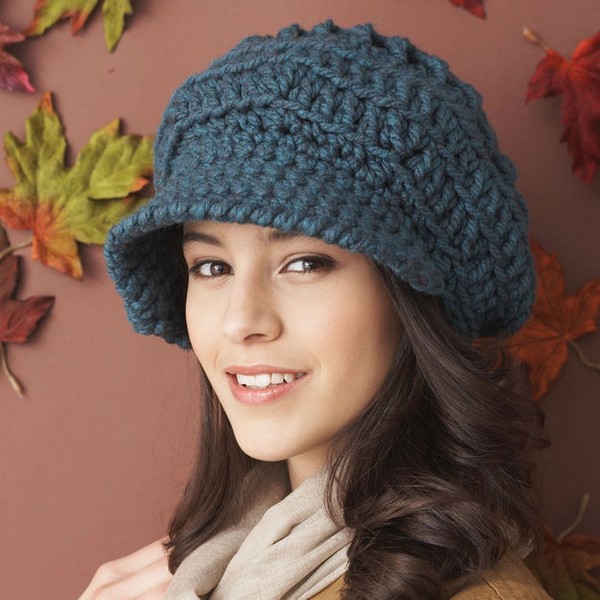 Looking for a quick and fashionable crochet pattern? This is it. The Pattern is fun, easy to follow, and can be made daily. The beautiful design is all your work, and with these easy-to-follow instructions, you can finish this Hat in no time! This crochet hat pattern is a breeze to crochet, with a simple stitch and some skill in color change if you like. This is a beginner-friendly project that can be done in just a couple of hours and makes an elegant, cozy hat.