Crochet cowls are relatively quick to make neck warmers, rest well on shoulders while working, and look stylish. So, you should not miss this roundup of free crochet cowl patterns that will help you make a cozy accessory for winter wardrobe preparation. These crocheted cowls will differ in the textures, color-changing techniques, and overall features. So, whether you want a closed-round, hooded, or buttoned one, you and your receiver will love them!
Free & Easy Crochet Cowl Patterns For Beginners And Experts

If you want to give someone a handmade gift this year, consider giving them a homemade cowl. Crochet cowls are warm and cozy yet lightweight enough to wear. They can be smoothly customized by changing the yarn or hook size, and they're so simple that even beginners can make them in no time. You can also use a stitch pattern of your choice, but if you're looking for inspiration, we've rounded up some Super Easy Free Crochet Cowl Patterns for you to choose from. These patterns are free; most step-by-step tutorials will take you through each row as you work on your cowl.
Cowls are great because they're so cozy. And they're even better when they're free! These free cowl patterns are perfect for your favorite people in your life, and there's something here for every taste: classic, modern, casual, formal, and more. We found them around the web. The best part is that you can whip up a free cowl pattern in under an hour, which makes them a super easy crochet project. So what are you waiting for? Make a cowl!
Below are 28 free crochet patterns that are perfect for anyone who wants to learn how to crochet and make something they can use in their everyday life.
Hooded Scarf With Crochet Ears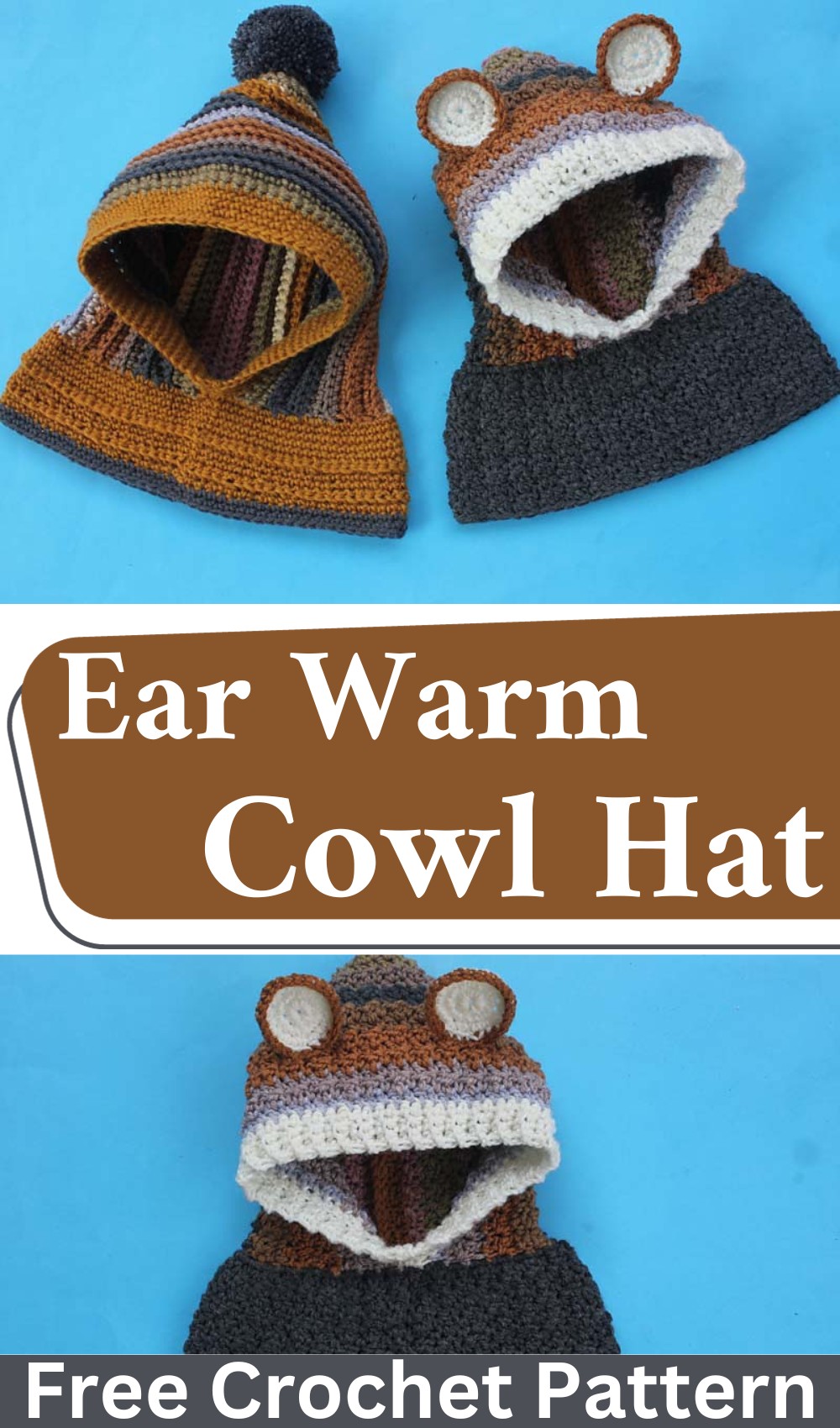 You will never want to take this cute ear-warm cowl off your head! This adorable ear-warm cowl hat is designed with a fold-over top to keep ears warm and cozy. It is crocheted from Wool Weight #4 yarn, comes in two colors, and measures size for 6-12 months for babies. It's perfect for keeping your head warm on chilly days or nights. The hat is very soft and comfortable, so it stretches nicely over the head in any size.
Mosaic Crochet Hooded Cowl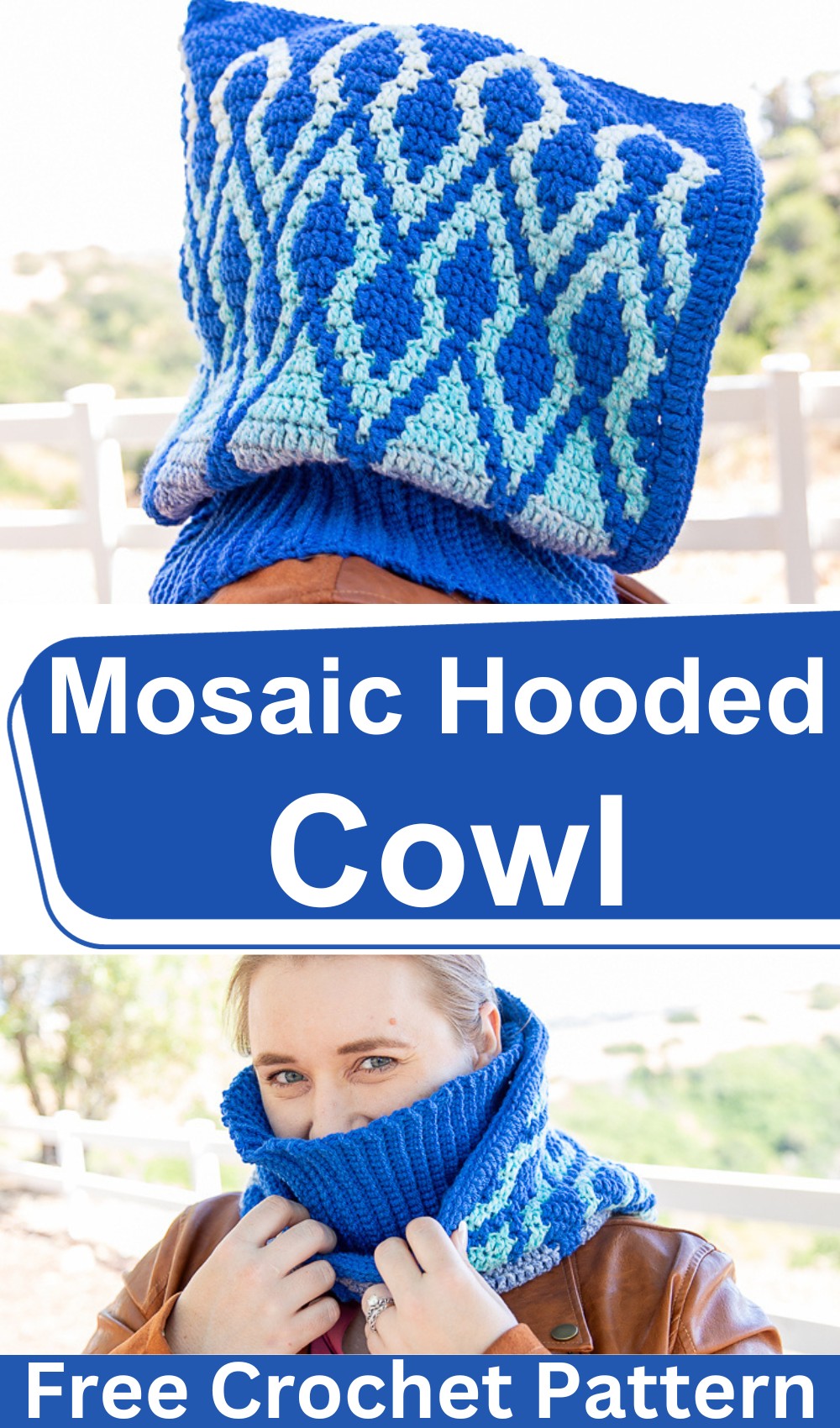 Crochet this gorgeous and dazzling mosaic hooded cowl with chain, single crochet, double crochet, and mosaic double crochet stitches. This versatile piece can be worn double as a scarf or unfolded as a cowl. The vibrant colors in this cowl will create a statement piece! Create your color schemes for the perfect personalized piece. The final result is a warm and cozy winter accessory that keeps you warm through the cold winter months. The finishing size measures approximately 14.5 x 21 inches (laid out flat).
Stylish Lacy Hooded Cowl
A perfect piece for those hot summer nights or layering in cooler weather, this versatile accessory is as easy to wear as it is fun to make. The Mobius loop pattern creates a double-sided piece that you can loop twice around your neck or wear twisted over your shoulders for extra warmth. This lightweight, breezy wood cowl works efficiently with front and back post stitches. The simple construction is ideal for beginning crocheters and makes a lovely piece for everyday wear.
Striped Round Cowl
Make this stunning campfire cowl to keep your neck cozy and warm during the winter. The striking Twisted Knit Stitch pattern adds extra warmth and softness to the area around the neck. This project is quick and fun, perfect for a beginner crocheter. Crocheted from soft 100% recycled polyester, it's perfect for cool evenings by the fire or as a pick-me-up on a brisk morning.
Button Cowl Chunky
Here is a lovely cowl you can wear in winter to keep you warm and cozy. It's the perfect accessory to have this winter, especially if you like camping. The Woven Chunky Cowl is a great way to learn about working in the round and will be a great addition to your wardrobe for years to come. This crochet cowl works in front and back loop double crochet. It's perfect for layering or wearing alone; it features a woven texture and is form-fitting to flatter all body types.
Free Crochet Bernat Cowl Pattern
The Bernat Cowl is a super soft and warm accessory that will keep you cozy during the Fall, winter, and spring months. This crochet pattern is easy to follow, making it an excellent project for beginning and advanced crocheters. The free Bernat cowl pattern can be made in one or two colors; sub out the yarn colors as desired when working up your design. This effortless pattern is perfect for beginners and experts alike. You can make your own handmade crocheted cowl any size with one ball of cotton yarn and a crochet hook. Make one over the weekend or several to give as gifts!
Butterfly Stitch Infinity Cowl Crochet Pattern: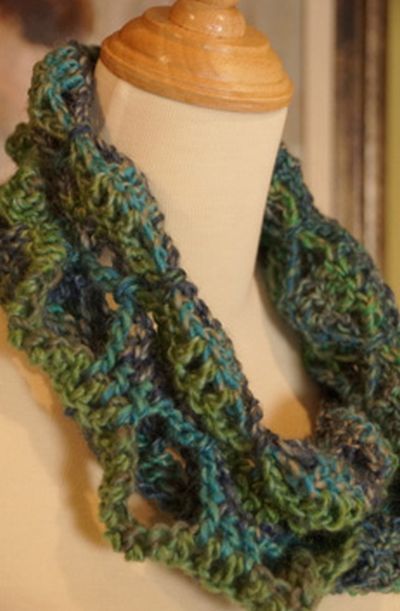 This butterfly stitch infinity cowl pattern is a modern-yet-classy accessory that you'll want to crochet in every color. This crochet pattern is such a simple idea, made using basic stitches. The butterfly stitch makes such a pleasing texture at the edges of this infinity cowl, and the double crochet border gives it extra substance and strength. Using the border stitch adds extra warmth and makes the cowl cozy around your neck.
Subdued Cowl Crochet Pattern:
This subdued cowl crochet pattern is the perfect accessory for the fall season. The cowl is constructed with a double-ended crochet hook so you can work it quickly and easily. It'sIt's designed to fit a variety of necklines and body types, making it an excellent project for beginners looking to advance their skills. This beautiful cowl crochet pattern is ideal for any season and is a great gift idea. The pattern will take about 3 hours to complete.
Beachcomber Cowl Crochet Pattern: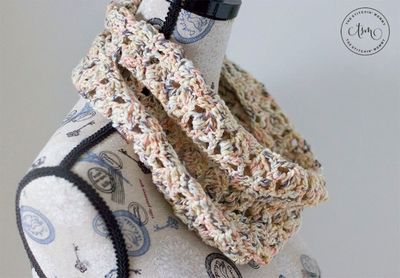 This cowl is perfect for those chilly days when you need something to keep you warm. It'sIt's also great for wearing in the summer, so you don't get sunburn on your neck! You can make it longer or shorter by adding or subtracting rows and changing them with different color schemes. This becomes a charming addition to your wardrobe this season; the Beachcomber Cowl Crochet Pattern is an easy crochet project that makes an impression wherever you go.
Crochet Ashland Lightweight Cowl Free Pattern:
Keep warm in this lovely cowl made from a soft, lightweight yarn. The straightforward design makes it easy to put on over your head and adjust as needed to keep yourself warm and cozy. You can Crochet this garter stitch cowl with a simple circle pattern. Perfect for rainy days or to keep your head warm indoors. This pattern is an easy one for beginner crocheters as well! The guide below will walk you through the complete procedure!
Crochet Aspen Tweed Cowl Pattern: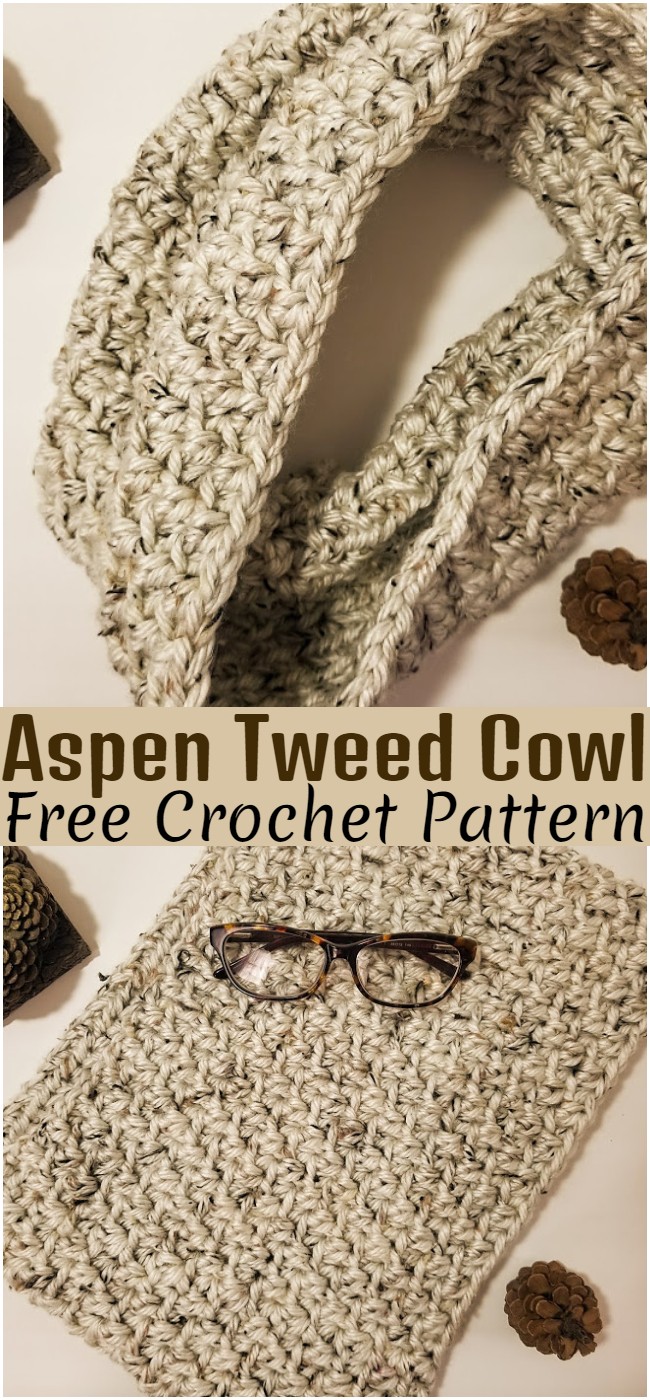 The Aspen Tweed Cowl is a classic, textured crochet cowl that will add warmth to your wardrobe. The simple but fun stitch pattern adds an interesting element that is enjoyable to work up, and the perfect pattern for beginners looking to try their hand at cables would make a great gift! This cowl wrap scarf pattern is easily adjustable in size, so you can customize it for different necklines or fit with varying fashion trends.
Crochet Cabernet Cowl Pattern:
Need a stylish accessory for the Fall? This crochet cabernet cowl is made in one piece with bulky yarn and includes ribbing at the top to make it perfect for keeping your neck warm. In this pattern, you will learn how to make this beautiful cowl with a rib pattern, beaded detail, and fringe at the end. You will also learn how to crochet into rows with a closing trick that keeps it from unraveling! Once you understand this one, you can use it for added warmth around your neck during the colder months!
Crochet Spice Hooded Cowl Pattern:
This hooded cowl is a sophisticated and beautiful addition to any outfit. Whether you're keeping warm by the fireside or heading out for a coffee, this crochet beauty will surely spark conversation wherever you go. This stylish cowl is constructed from fabric blocks, which give it extra flexibility, making it perfect for keeping warm around the house or out in the cold. No matter what age you are and what style you choose to go with, this cowl is bound to add a touch of magic to your every day.
Crochet Frosted Glass Cowl Pattern:
The Crochet Frosted Glass Cowl pattern is a great beginner project for those wanting to learn more about working with crochet thread. The dense stitch in this design makes it lightweight and provides an extra layer of warmth while still giving you the same classic look. Make this cowl in any color combination you like to match your favorite outfit, or stay warm when you need something cozy to wear on those cold days. This guide shows you the complete procedure!
Free Crochet Peacock Cowl Pattern:
This free crochet peacock cowl pattern is fun and easy to show crocheting skills. This is a fabulous place to start if you have difficulty picking up new stitches. The result is an easily customizable design you can make in as little as one evening. So, Start with a firm base for your cowl, then add one row of peacock tail feathers at the top and bottom to create a stylish look. This free crochet peacock cowl pattern is perfect for beginners as it requires only basic stitches like chains, single crochet, and double crochet.
Crochet Coco Cowl Lightweight Cowl Pattern:
This stylish and cozy cowl is the perfect project for beginning crocheters looking to try something new and intermediate crocheters looking for a fun weekend project. The pattern is also great for experienced crocheters who want to break their boredom of making scarves. Each step is broken down into easy-to-follow instructions, so you can learn how to create this beautiful piece of crochet wear that's perfect for spring!
Pam's Ombre Crochet Cowled Neckwarmer:
Pam'sPam's Ombre Crochet Cowled Neckwarmer is a crocheted version of a knitted cowl. Pam created this original free pattern for Lion Brand Yarn, and it's worked in three easy steps: the crochet cowl, the button band, and the optional fringe. This cowl is performed in the round from the center back outwards, so it'sit's seamless, and there are no ends to weave in when you're finished. Pam'sPam's Ombre Crochet Cowled Neckwarmer makes a great fashion statement and adds warmth to your chilly days!
Snow Day Chunky Crochet Cowl Pattern: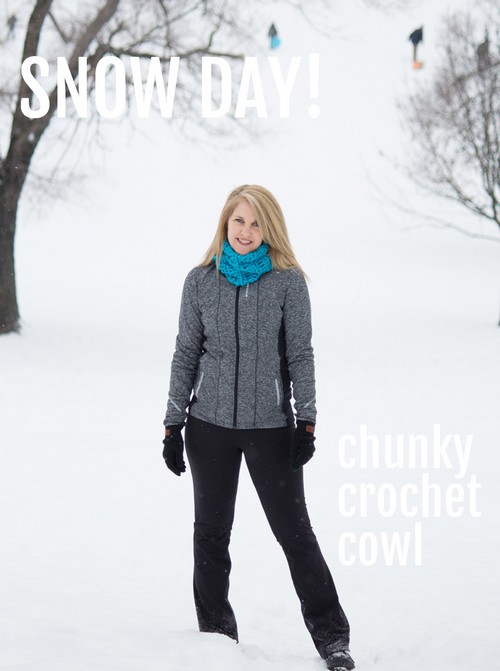 You're going to love this Snow Day Chunky Crochet Cowl Pattern. The snow is falling, the winds are high, and you need something warm to keep you cozy on this chilly day. This crocheted cowl pattern is it! It'sIt's perfect for beginners and is quick enough to make in under an hour. Grab your yarn and hooks today because you will start a new crochet pattern! This pattern includes easy-to-understand instructions and helpful photos to assist you during each step (and is excellent for beginners).
Free Mesh Crochet Cowl Scarf Pattern: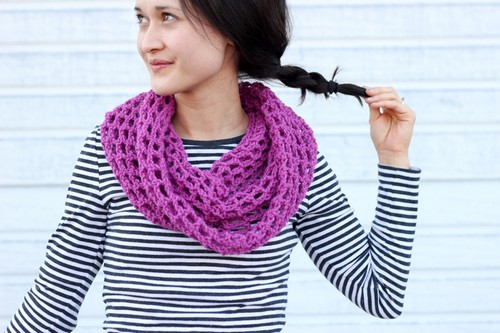 This free cowl crochet pattern is an excellent project for all skill levels. The fun slip stitch pattern makes this piece incredibly easy to make, even for beginners! It features an effortless crochet poncho style fit with a warm and cozy fabric that that's perfect for Fall! This Free crochet pattern makes this super easy and quick, lightweight scarf. Great for beginners and easy to work with, simple repeating chain loops to punch up the fabric.
Free Crochet Arcane Cowls Pattern:
Are you looking for a new crochet project to add to your repertoire? This pattern is a great way to get started in crochet! The Arcane Cowl has a simple yet beautiful design that you can use to make your unique piece. You will love how quickly this project works up and makes an excellent accessory for any season. This Free Crochet Arcane Cowls Pattern will suit your needs: the pattern is an easy-to-follow written pattern and instructions on how to make these cozy cowls.
Free Crochet Butterscotch Cowl Pattern: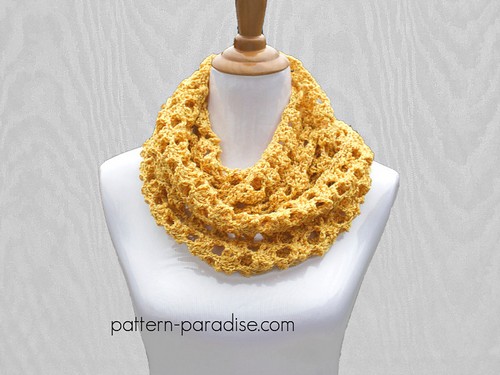 Crochet your way to a cozy, warm fall with this free crochet cowl pattern! The Butterscotch Cowl is a super simple yet stylish piece that can be considered an extra layer or a statement piece. This is such a warm, cozy cowl that you'll want to wear it all winter long. It'sIt's easy to crochet with bulky yarn and also suitable for beginners. You will enjoy this free crochet pattern!
Free Crochet Tartan Cowl Pattern:
This intermediate-level cowl pattern is a fun, fast project perfect for gift giving or keeping. Crocheted in a tartan plaid design, this cozy winter accessory can be worn with jeans or on your way to and from work. The large fabric flower button adds the perfect finishing touch. This craft has gained worldwide popularity because of its simple design and ease of making it on your own at home.
Samara Buttoned Crochet Cowl Pattern: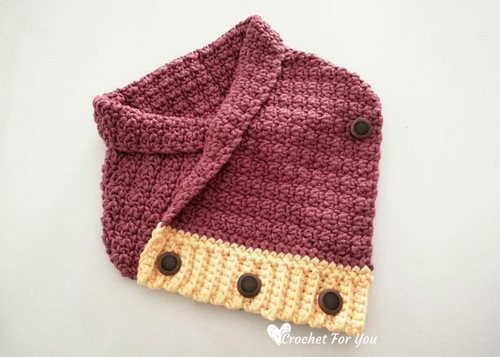 This quick and easy cowl will surely be your favorite layering piece for Fall! This one-skein cowl is worked in the round and uses simple stitches, double crochet, and single crochet stitches. It can be worn plain or buttoned up to create a fun textured design over the collarbone area. This knit cowl is warm, cozy, and perfect for all your fall adventures! Crochet it up in a few hours with this easy pattern.
Entrelac Free Crochet Cowl Pattern:
This free crochet cowl pattern is excellent for beginners, and it's so much fun to make! With this entrelac-free crochet cowl pattern, you can create a beautiful crocheted infinity scarf that you will love wearing during Fall and winter. This free crochet cowl pattern creates a more dynamic look with contrasting colors and edging! This quick and easy free crochet cowl pattern only takes about 3-4 hours to make. If you want to make this crochet cowl bigger, follow the same technique but make another entrelac repeating pattern in each row!
The Goodly Crochet Cowl Pattern:
The Goodly Crochet Cowl pattern is a double-layered crochet cowl. It'sIt's the perfect accessory for winter and Fall or if you're looking for a simple way to add some color to your wardrobe. This easy-to-knit cowl pattern has four different sizes so that you can use it in all seasons. The design features a textured pattern that is easy to follow, and the result is a finished piece that will make your eyes twinkle.
Checkered Crochet Cowl Pattern:
This simple cowl is perfect for beginner yarn crafters or anyone looking to add a unique crochet accessory to their wardrobe. The checkered pattern makes this easy-to-follow cowl extra special, allowing you to create a beautiful, functional accessory that you can wear all year long with just one skein of worsted-weight yarn. It is great for beginners learning to crochet in the round while trying to avoid slipping stitches.
Striped Free Crochet Cowl Pattern:
This striped cowl is a fun and stylish accessory in any color combination you want! With just one skein of each color, you can crochet up in no time. A cozy and chunky knit, this scarf will keep you feeling warm and toasty. You can change the size of your cowl by changing the needle size or yarn weight and colors used for the stripes. Go through this guide below to Start crocheting now and make this cowl for yourself or a loved one!
Eggnog Free Crochet Cowl Pattern:
This free crochet cowl pattern makes a cozy accessory perfect for keeping you warm as the weather cools down. You can wear it around your neck, as a wrist wrap, and even as an embellishment on a more significant piece. It features a textured stitch that's easy to memorize and work up quickly, which means you'll be able to get your hands on these cuffs in no time! You can make it in various colors or keep it simple with the one you love.
Crochet Calm Cowl Pattern:
The Calm Cowl is a cozy, chunky crochet cowl pattern that works quickly and makes the perfect accessory for chilly days. The stitch pattern is effortless to memorize, making this project a great beginner or quick gift for someone special. It'sIt's perfect for weekend snuggles on cold winter nights! This pattern is simple enough for beginners yet complex enough to keep you from getting bored. Make one for yourself or give it as a gift.
Chunky Crochet Cowl Pattern:
This chunky crochet cowl pattern is a great beginner project and looks fabulous in any color or combination of colors. This is a straightforward crochet stitch pattern that looks like it took a lot of effort to make! Create this cozy warm accessory in any long-lasting yarn of your choice. This fun, easy and quick crochet cowl will be a great addition to your wardrobe. It is suitable for beginners and experienced crocheters alike. Use your favorite bulky weight yarn!
Amazing Free Crochet Cowl Pattern To Try Out:
The crochet cowl is a soft accessory that gives warmth to winter nights. Its straightforward design allows crocheters to make it quickly and effortlessly. This infinity scarf pattern is equipped with a tutorial that anyone can follow, even beginners. It is a beautiful crochet project with high-quality materials that are needed to make it. You can even match the stitch patterns to your color preferences and create a look that's all your own.
Self-Striping Crochet Cowl Pattern: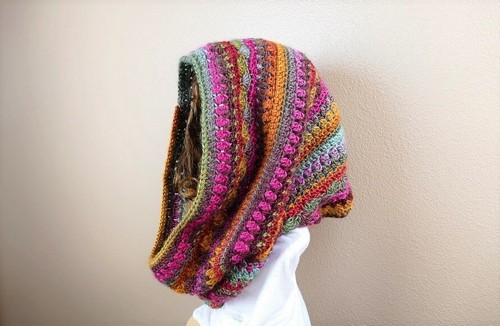 The Self-Striping Crochet Cowl is a fun way to practice your self-striping yarn skills. This beginner-friendly pattern has a simple scalloped edging and is excellent for wearing in cold weather or layered under sweaters during the fall and winter months. This is a great way to work on your first lace project while avoiding the fuss of carrying yarn. It uses only a few basic stitches, making it accessible even if you've never made lace.
Woven Crochet Cowl Pattern:
This Cowl crochet pattern is perfect for beginners. It shows you how to make a woven stitch straightforwardly. The beginner-level cowl crochet instructions are easy to follow and take only a few balls of yarn to complete. The pattern includes instructions to help you through the steps so you can make it in no time! This free pattern is perfect for beginners who want to learn how to crochet and make beautiful accessories.
More Crochet Collections