It is said that dogs are the most faithful companion of a human being in this world, and this not wrong too at all. And the other fact about dogs is that they can even see those creatures that a man cannot see. But it is not limited to the dogs but also human beings also love to keep dogs at his home, and it is one of the most favourite animals of humans. So, why do not celebrate this beautiful relationship and a strong bonding among the human and dogs by creating free crochet dog patterns?
It such an excellent way to see your favourite animal at your home all the time. Crochet dog patterns have been so much popular among the people in the world of crocheting art, and people are crazy for crochet dog patterns. Because by crocheting dog amigurumi and plushies you can play and cuddle with them at any time of the and even you can hug them and sleep with them all over the night. They also make an excellent gift for dog lovers who appreciate your crochet art too.
Free Crochet Dog Patterns – Amigurumi Patterns:
Plus, it is the best way to say thanks to your loyal companion just by crochet dog sweaters, hats, amigurumi, and many other accessories. And here you are going to find many interesting and useful free crochet dog patterns that will inspire you to make them with your crochet needles.  Plus, we have a selection of crochet puppies and how to crochet dogs and puppies with complete guidance and instructions.
You Can Also See:
Because I have made this list including links with each pattern to provide all necessary details about that pattern and stitches, so, move ahead and take a look t the dog pattern listed below. The best thing about all these patterns is that you would be able to crochet them without facing any trouble; even beginners could also try them happily.
Free Crochet Chihuahua Dog Amigurumi Pattern:
Textured Crochet Dog Coat Free Pattern:
Free Crochet Cartoon Hound Dog Amigurumi Pattern: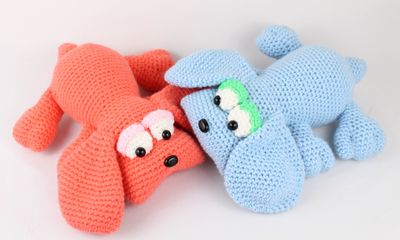 Puppy Amigurumi Crochet Pattern: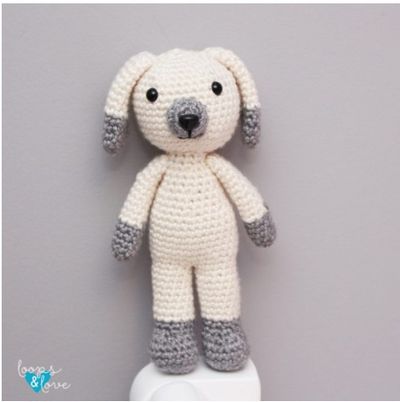 Free Crochet Dog Paws Christmas Stocking Pattern: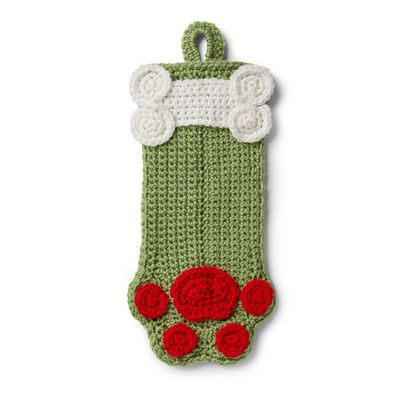 Puppy Love Crochet Pattern:
Jack's Small Crochet Dog Hoodie Sweater Free Pattern:
Crochet Dog Bandana Free Pattern:
Cabled Crochet Dog Sweater Free Pattern:
Crochet Puppy Dog Free Pattern:
Crochet Patchwork Dog Pillow Pattern:
Crochet Puppy Hat Pattern:
Crochet Corgi Dog Amigurumi Pattern:
Crochet Jack Russell Pattern:
Crochet Wuf Barry Pattern:
Crochet Poodle Pattern:
Poodle Crochet Pattern:
Basic Dog Free Crochet Pattern:
Scrappy the Happy Puppy:
Crochet Dog With Hat:
Plush Puppy Stuffed Animal:
Knitted Dog Doll Toy:
Crochet Dog:
Sleeping Dog Sonia Amigurumi – Free Crochet Pattern:
Cube Puppy Dog Free Crochet Pattern:
Chihuahua Dog Amigurumi – Free Crochet Pattern:
Pomp-a-Poodle Free Crochet Dog Pattern:
Keyring Puppy (Long Ears):
Amigurumi Sweet Dog Free Pattern:
Pug Dog Amigurumi Free Crochet Pattern:
Hot Dog Amigurumi Free Crochet Pattern:
How To Make Your Own Toy Dog:
Free Crochet Pattern Sweet Dog:
Free Crochet Cuddle Me Puppy:
Amigurumi Schnauzer Dog With Fur Free Crochet Pattern:
Free Crochet Cute Puppy:
Chinese New Year Dog:
Lucky Puppy Amigurumi Pattern:
Free Crochet Curious Puppy:
Free Crochet Puppy Dog:
Free Pattern Dog For Chinese New Year:
Amigurumi Plush Puppy Dog Toy Free Crochet Pattern:
Dog In Sweater Amigurumi:
Crochet Scottish Terrier Free Crochet Pattern: