There are many trends that live for a specific time and when it comes to crocheting the world's trend then free crochet fox patterns are really in nowadays. You can see them everywhere in the shape of crochet accessories, amigurumi, and stuffed toys. You can also see them in cheerful colors and adorable free crochet patterns. They are found in a variety of designs and styles that the reason we have rounded up a big list of free crochet fox patterns that will really blow your mind. They are so cool and stunning that you will not stop your hands without trying them out with your own hands.
Free Crochet Fox Patterns:
The people who think that the foxes are a kind of evil and cunning animals they will surely change their mind after watching these beautiful and cute crochet fox patterns. The amazing color combination of orange, white and black make them really popular among the world of crocheting especially their sharp features attract everyone to them. The possibilities are endless to make crochet fox patterns with your crochet hooks and get trendy. But the most amazing and popular way is fox amigurumi and stuff toys, but you can also make hats, purses, and even you can crochet fox baby diaper covers too. Crochet fox stuff toys look so gorgeous and snuggly that kids really love to play and cuddle with them especially before going to sleep.
Crochet Fox Free Patterns:
They also treat and serve them just like a new playing partner. So, you can not only crochet fox patterns top please your kids but also it will be a great way to make fun. And they will also make a great and beautiful display in the room of your kids.  Moreover, they will work great as a gift to your beloved ones and the children of the donation centers and the charities. And the best thing about free crochet fox patterns is that there is not any specific color combination limit while you are crocheting fox patterns. You can use any color of your choice or according to the weather.
You Can Also See:
So, guys, please scroll down and draw some inspiration. I hope you will love all of them and love to try them out with your own hands. Plus this list is contained links with each pattern that will provide you complete guidance and instructions.  So, move ahead and have so much fun!
Free Crochet Like A Fox Blanket Pattern
Free Crochet Fox Ornament Pattern
Free Crochet Fox In The Snow Mittens Pattern
Free Crochet Fox Baby Cardigan Pattern
Free Crochet Fox Sleep Mask Pattern
Free Crochet Fox Bookmark Pattern
Free Crochet Fox Gift Card Holder Pattern
Free Crochet Finley The Fox Bib Pattern
Free Crochet Fox Rattle Pattern
Free Crochet C2c Fox Square Pattern
Free Crochet Woodland Fox Hat Pattern
Free Crochet Fox Amigurumi Pattern
Free Crochet Fox Lovey Pattern
Free Crochet Fox Ear Saver Pattern
Free Crochet Filet Fox Blanket Pattern
Free Crochet Fox Lovey Pattern
Free Crochet Best Fox Hat Pattern
Free Crochet Lava Fox C2c Square Pattern
Free Crochet Fox Amigurumi Mr. Furu Pattern
Free Crochet Best Fox Amigurumi Pattern
Free Crochet Ferdi Fox & Walt Wolf Along Pattern
Free Crochet Fox Pumpkin Pattern
Free Crochet Heart Fox Applique Pattern:
Free Crochet Kitsune The Fox Girl Pattern:
Free Crochet Fox Amigurumi Pattern:
Free Crochet Rika The Fox Pattern:
Fox Mittens Crochet Pattern:
Francis The Fox Doll Crochet Pattern:
Ralph The Fox Crochet Pattern;
Clark The Crochet Fox Pattern: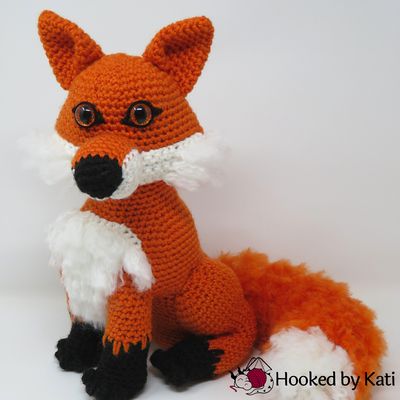 Crochet Woodland Fox Hooded Blanket Free Pattern:
Crochet The Friendly Fox Free Pattern:
Pocket Fox Free Crochet Pattern:
Ragdoll Fox Free Crochet Pattern:
Cube Foxy Fox Amigurumi Free Pattern:
Free Crochet Fox Ornament:
Fox Crochet Pattern:
Crochet Baby Hat And Diaper Cover Patterns:
Orange You A Cute Crochet Fox Purse:
Free Crochet Fox Hat:
Crochet Long Legged Fox Amigurumi Toys Free Pattern:
Sleeping Fox Amigurumi Pattern: