You've probably seen DIY water balloon launchers at parties and wondered, How hard it could be to make one? The truth is that it's a pretty straightforward process. Though they take up less space than you think, they're still bulky enough to require a bag or large shopping bag. There are many ways you can improve your water balloon game.
This post will show you some unique DIY water balloon launchers that will have everyone smiling instead of complaining about how many times they got hit. These launchers are just a few innovations that can make your next water fight a breeze. Whether you want to pelt your friends or improve your game, these DIY water balloon launcher ideas are a surefire way to set yourself apart from the competition. Try these DIY water balloon launchers and experiment with different shapes on your next water battle!
Homemade Water Balloon Launchers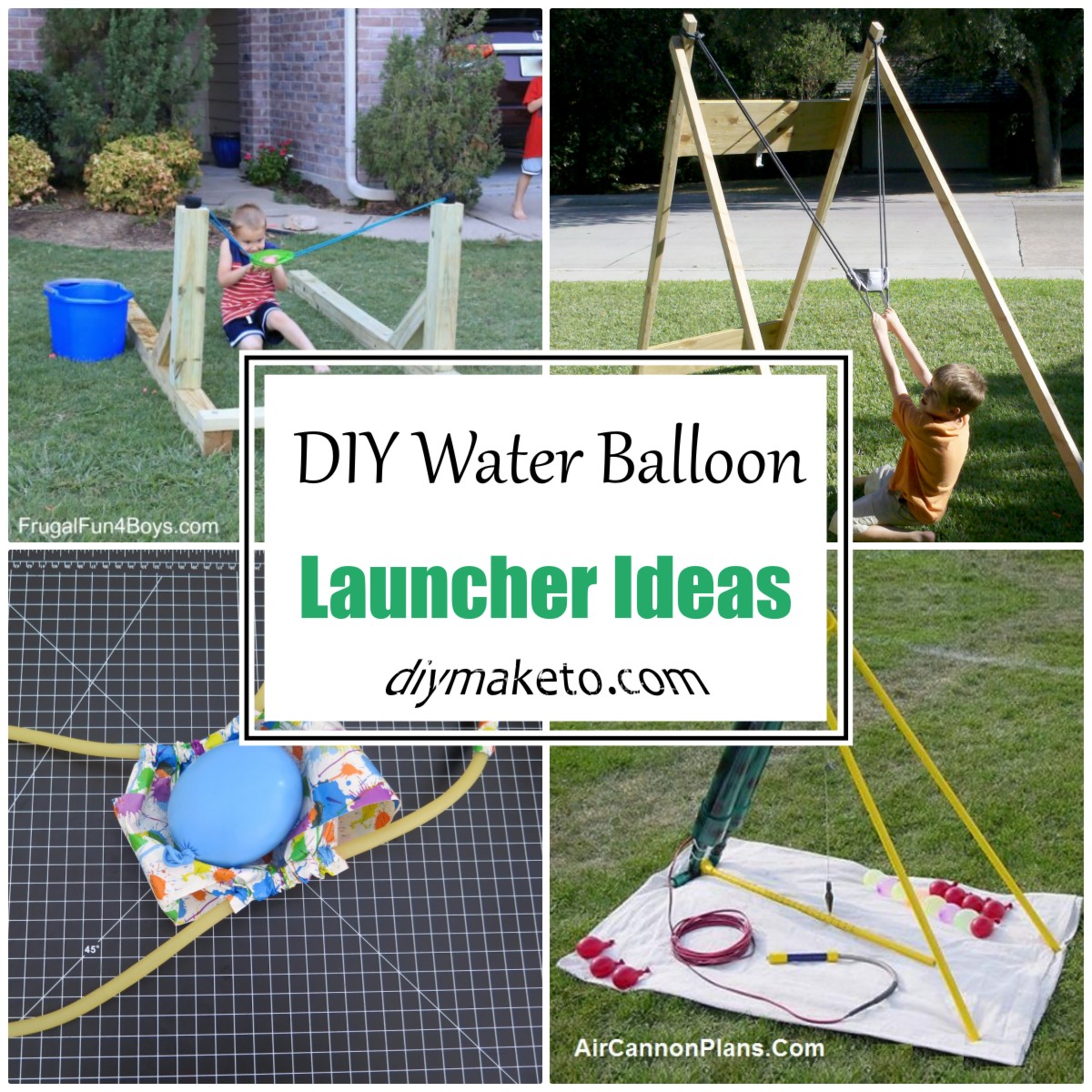 How To Make Water Balloon Launchers
Do you want to make a water balloon launcher? If you do, this is the best place to learn how to make DIY water balloon launchers in your own home. You will find many different DIY Ideas and designs here so you can decide which one to use for yourself or any children you might be looking after in your home.
With these cheap Water Balloon launchers, you can quickly fill and launch dozens of water balloons in a matter of minutes. Pick your favorite design and create a fantastic battle with plenty of ammunition!
How Do You Use A Water Balloon Launcher?
You can use your DIY Water Balloon Launcher ideas to create a water blast perfect for all outdoor fun. A water balloon launcher is a great way to have fun and calm things down on a hot summer day.
You can use them to cool kids in the pool, beach, or home. They need only three things: elastic bands, water balloons, and an object to launch them from, such as a doorway or tree branch. Whether you are having a party or want to have some fun with your children and friends, launching water balloons is an inexpensive way to entertain.
Best Water Balloon Launcher Tutorial:
This is the best water balloon launcher tutorial for kids! It's straightforward to make and uses only a few household items. You'll be able to shoot great, clean, accurate shots all summer. This water balloon launcher diy takes minimal supplies and less than 30 minutes from start to finish. Kids will love it because they can reload the launcher by themselves and keep repeatedly shooting without you needing to help them much!
One-Person Water Balloon Launcher: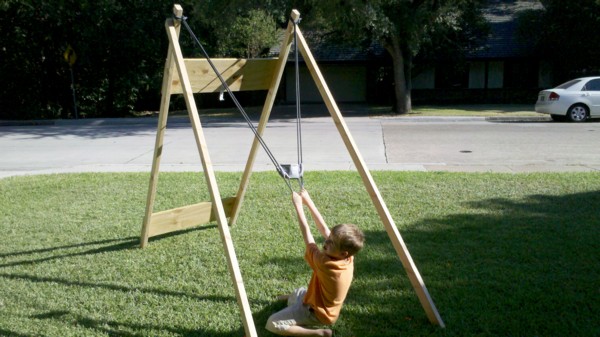 Make it a day of water balloon fun! This launcher can be used with 2 or 3 balloons, making it easy to fill up the tubes and launch as many balloons as you like. If you're ambitious, this launcher will fill 60 water balloons in a minute flat. This product is made from high-quality wood designed to be durable, easy to use, and safe. Enjoy launching water balloons with this one-person launcher.
Safe DIY Water Balloon Launcher For Kids:
This launcher is a safe, easy and fun way to launch water balloons. This DIY water balloon launcher for kids can be made at home using everyday household items. The best feature of this DIY water balloon launcher is that it reduces the risk of accidents. This water balloon launcher will provide hours of fun for your children during the summer. Fill each balloon with water and launch it over 50 feet in the air with this safe and easy-to-use launcher!
Build A Water Balloon Launcher:
Build this water balloon launcher for hours of backyard summer fun! This unique construction toy is easy to build and incredibly sturdy so that it can go anywhere your imagination leads you. The launcher uses an air compression system that creates a continuous stream of water balloons, but with a twist: there's no pressure on the fingers. Fill it with water and launch a barrage of your homemade ammo at will. It's easy to make, inexpensive, and tons of fun.
Water Balloon Slingshot Game:
The Water Balloon Slingshot Game is made for ages ten years old and up; you can have some backyard fun. This allows you to sharpen your accuracy by aiming for water balloons set up in a target. The game is suitable for kids big and small and allows you to compete with family or friends to see who gets the highest score! We also have games like this one that is fun for hours of playtime on those summer days.
Homemade Water Balloon Launcher:
Launch water balloons with this free printable water balloon launcher. This easy-to-make launcher uses rubber bands to boost the balloon's range and accuracy. A roll of rubber bands is all you'll need to make this fun backyard project perfect for summer days with friends. It's a fun and easy way to keep your kids entertained without breaking the bank. Kids can use it in the backyard, beach, or other places where water balloons are needed!
Skyblaster Slingshot For Water Balloon:
Skyblaster Slingshots are rigid, durable materials that stand up to the elements. These soft yet sturdy slingshots make it easy to target even the wildest water balloon battles. Use the hands-free device to launch a barrage of water balloons at your friends, or practice your aim by shooting solo. Its spring-loaded butt plate requires little effort to launch your water balloons - making it easy to use anytime!
PVC Water Balloon Launcher:
This One person water balloon launcher is made from high-quality materials to ensure a long-lasting product. This launcher holds up to 18 water balloons and can shoot them up to 100 feet. The 2-inch PVC pipes come with pieces you can glue or tape together easily. Take the fun of water balloons to new heights with this launcher. You can pump up and load water balloons in under one minute or launch water balloons with just the pull of a trigger. And it'll give you tons of amusing hours filled with laughter, family bonding, and memories that will last forever.
Water Balloon Launcher Pouch:
At the beginning of your water balloon fight, start by filling a bag with water balloons and placing it inside the pouch. Next, hook the pouch on your belt or around your neck. Pull out as many water balloons as you need to soak your brother or sister in cold water. With this Water Balloon Launcher Pouch, you can launch water balloons on your friends without missing them. The perfect accessory for day trips, pool parties, or a relaxing day at the beach.
KAOS Water Balloon Launcher:
The KAOS Water Balloon Launcher is the most excellent way to get your water balloon from here to there. It's also great fun for homeowners who don't want their walls pummeled or those without ample backyard space. This launcher makes it easy to launch water balloons up to 40 feet, whether you need to impress your friends or sap a bit more fun on a hot summer day. Just fill up the launcher, aim, and pull back to launch one or more of the included 100 latex balloons.
DIY Water Balloon Launcher Stand:
The Water Balloon Launcher Stand is the ultimate way to enjoy water fights. This launcher features a unique design that provides a better grip and allows you to load balloons quickly into the top of the base. It also has a convenient tray at the bottom that catches unwanted water or debris. Set-up is a breeze, and the launcher can be used repeatedly without wear and tear on your lawn or grass. The perfect gift for friends and family members who love water fights!
DIY Air-Powered Water Balloon Cannon:
The Air-Powered Water Balloon Cannon is more than just your primary water balloon shooter; it's a full-on adventure! Fill up the reservoir to get ready for launch, then load a few balloons. Once you blast off with blasts of air, there's no turning back—keep hoping that the cannon is pointing in the right direction before shattering your last balloon on someone's head. This awesome toy comes with 100 water balloons for your convenience and has a built-in disk launcher to launch water balloons from a distance!