There are plenty of ways available in the market to prop up your smartphone on your desk or nightstand so you can easily view notifications and use it for video calls—but many of the hardware solutions out there take up a lot of space, come in pricey kits or are just plain ugly. Here are 21 DIY Phone Holder Ideas that put the fun back into functionality. You don't need to be an expert woodworker to make any of these phone holders; they're all simple enough to knock out in an afternoon and will liven up every corner of your home.
DIY Phone Holder Plans For Videographers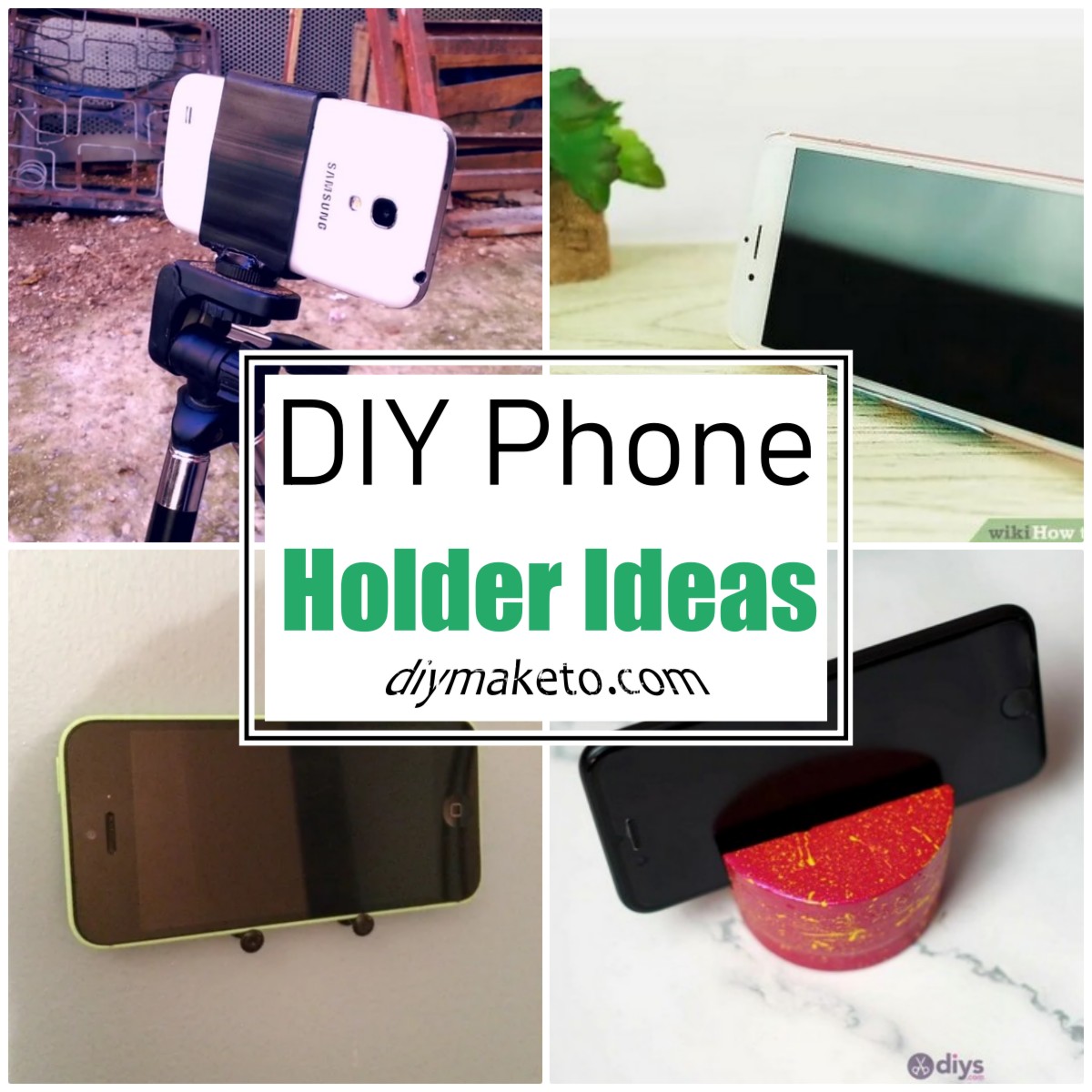 A DIY phone holder is a great way to spice up your desk and make it more comfortable to work in an office. From fun designs that match your room decor to ones made from materials you have lying around the house, there are many options for making a phone holder. We found 21 DIY solutions to save your phone from a cracked screen. While these ideas are all unique, some things about them are similar: they're nearly all easy to make, using materials that even the most novice crafter could afford; they're all customizable, so you can have them in a style that suits your tastes; and they're all cute!
Benefits Of DIY Phone Holders To Stick The Phone Where You Want
If you want something to make your life easier, then DIY phone holder ideas are the perfect solution. These simple and easy-to-follow instructions allow you to create a DIY phone holder that can be used for any number of reasons, including:
Holding your phone while you watch TV or read a book
Taking pictures with your camera
Using the GPS on your phone
Watching videos on your phone while driving or riding in the car
DIY Phone Holder For Wall: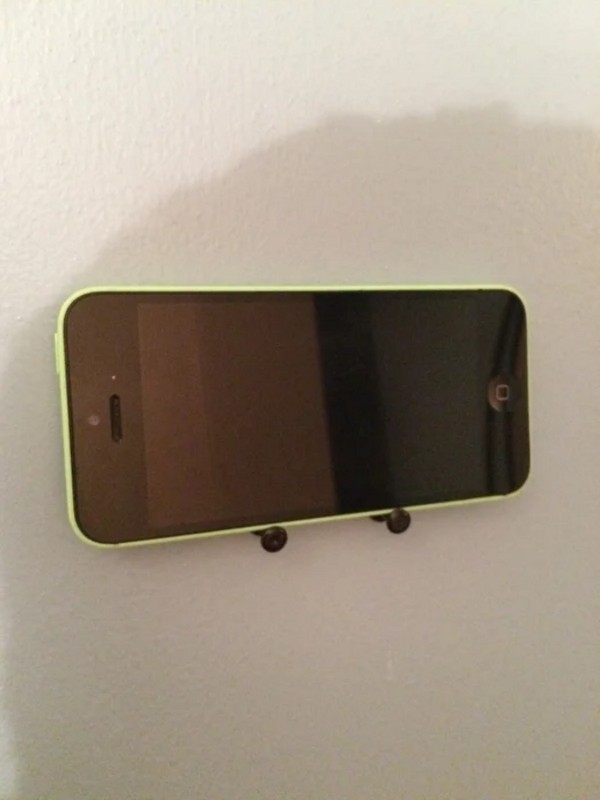 This DIY phone holder is a super creative solution to the problem of where to put your phone when you're cooking or cleaning. You can hang your phone on the wall in any way you want. You can choose from various materials and colors to enhance the look of your home. It is easy to install, gives an elegant look and can be done by anyone at home using simple materials.
DIY Phone Holder Toilet Paper Roll:
If you love crafting and are looking for a DIY phone holder idea, this Toilet Paper Roll Holder is for you. It's easy to make and costs nothing because you only need to take a few toilet paper rolls, wrap them with colorful paper, glue some cute decorations on top of it, and use binder clips as hooks. This phone holder fits any size of the phone. Learn how to make your DIY phone holder using toilet paper rolls. This is perfect for setting up in your home office, bedroom or kitchen.
Related:
Easy Origami Phone Stand:
When it comes to reading, watching videos and more, having a stand that adjusts to your needs is vital. But let's face it – they're not always convenient to lug around with you. So what can be done if you need one right now? With this origami phone holder idea, there's no need for a bulky phone stand or anything else. It works great for Apple and Android products alike! This DIY Origami Phone Stand is a simple project that takes just a few minutes, but it'll make your desk look better.
How To Make Mobile Stand With Hanger:
Making a mobile phone stand is not complicated at all. It's a straightforward process; you can make it for yourself in a few minutes. It would be best if you had essential tools like glue and a hammer to make one for your cell phone or tablet. Making your own is cheaper and allows you to customize it according to your need. Here is a fun video on how to make a phone holder with wire hangers. You can use any wire hanger to complete this project.
How To Make A Phone Holder:
This simple and easy DIY phone holder idea uses a plastic bottle and screws. It's great for the kitchen counter while cooking or working at the computer. This DIY phone holder idea works as a cell phone stand, tablet holder, or universal smartphone and tablet mount. This is also a fun way to give your decor a unique touch, and it's easy enough for anyone!
DIY Customized Phone Holder Wood:
Are you looking for a customized phone stand to match your room decor? This is the perfect DIY idea to help you achieve the same. You need a few items and your creativity. Instead, you can make your customized phone stand with just a few spare items and a little time! Let's take a look at how to make one for yourself.
DIY Phone Holder For Tripod: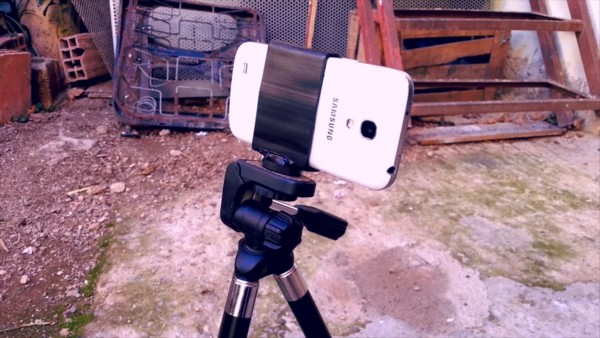 This DIY Phone Holder is a great way to make your phone stand and hold it in place. The project is excellent for holding a smartphone when trying to shoot photos or videos, mount the phone onto your tripod, and this holder will give you a steady base. The clever design fits any smartphone, and you can easily customize it to meet your needs. This guide will show you the complete procedure!
Homemade Phone Stand For Recording:
There are so many good reasons to film your screen. It can be a great way to store information, from making tutorials to reviewing something you need help understanding. But how do you take videos without getting yourself in the frame of the shot? Here's a DIY phone holder that lets you focus on what's essential while providing easy access to your camera. This DIY Phone Stand For Recording is the most straightforward project. And it will make your recording so much easier!
DIY Phone Holder For Recording: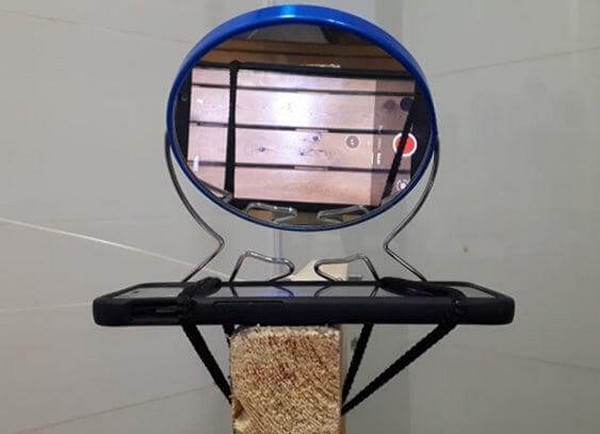 How often have you wished you could hold your phone while recording a video? Now you can! This is a DIY phone holder that you can make that will help hold your cell phone in a convenient spot to record yourself. It has a removable base to fit most phones; it's durable and easy to build. It is simple, functional, and only requires a little construction know-how.
DIY Cell Phone Holder For Car:
Here's a quick tip on how to make a cell phone stand. It's not hard, and it can be done quickly! A cell phone holder like this is perfect for the car. It allows you to keep your phone where it's easy to use while you drive without having to hold it. This handy cell phone holder will keep your phone or tablet in place and keep you safe. The hardness and flexibility of the material enable you to use your devices comfortably and safely.
DIY Phone Holder For Bike:
Get your phone with you during your ride by using this DIY Phone Holder For your Bike! Watch the video and make one of these yourself. It's an easy, quick project that saves you from holding your phone while biking around town. Perfect for commuters or those who love to ride their bike on the weekends. You can mount it to your handlebars or stem with just a few materials and screws; then, you are ready! Just slide your phone into the case, and it'll attach itself to the mount.
DIY Phone Holder For Bed:
Most people have their phones within reach while they sleep, so why not do something to make it look pretty and function's a phone holder? So here is how you can make a DIY phone holder for your bed. Keep your phone within arms reach with this DIY Phone Holder For Bed. This phone holder you can make at home is a perfect gift for your friends who need a phone holder. It is a must-have thing for people whose phone is their best friend. Perfect for nightstands, desks, or kitchen counters!
DIY Phone Stand For Desk:
Why spend on expensive phone stands when you can make one for free? DIY Phone Stand is a simple and easy way to prop up your phone while watching movies, browsing the web, or taking photos. This stand can also be used as a shaving mirror holder. This DIY Phone Stand For a Desk is so easy to make, and it's SO helpful! It's a great gift idea for people who love arts and crafts or kids who want something fun to do. You can make this phone holder in about 10 minutes, and it only uses 50 bricks.
You can also see: DIY Mirror Stand Ideas 
Make A Paper Phone Stand Without Glue:
Hands-on! Now it is your turn to change those plain and boring phone stands into something new and creative. A paper phone stand is a great way to protect your phone from scratches. This DIY phone stand is super easy and inexpensive, so let's start! DIY phone stand or holder to hold your phone up while you type, watch movies and more! This can be done without glue or tape; bend the paper into a triangle shape and then attach some pieces sideways.
How To Make A Phone Stand:
Take advantage of this DIY phone holder idea if you're sick of dropping your phone or struggling with an untidy charging cord. This DIY phone stand is the perfect gift for someone who spends a lot of time on their phone. Plus, it's super easy to make. You need a few materials and a little time to turn this gorgeous DIY phone holder idea into your own. It is functional and attractive, so if you have spare time, start making one immediately!
DIY Cell Phone Stand:
A cell phone stand is a handy item to have around the house. It can prop up your phone while you are cleaning, cooking or relaxing on the couch. Making your cell phone stand is easy and cost-effective. This DIY cell phone stand is fun and easy and will make you look like a pro. With the perfect place to hold your phone while using it hands-free, you can entertain yourself by surfing the internet or watching YouTube videos without having to hold your phone.
DIY Phone Pillow Stand Idea: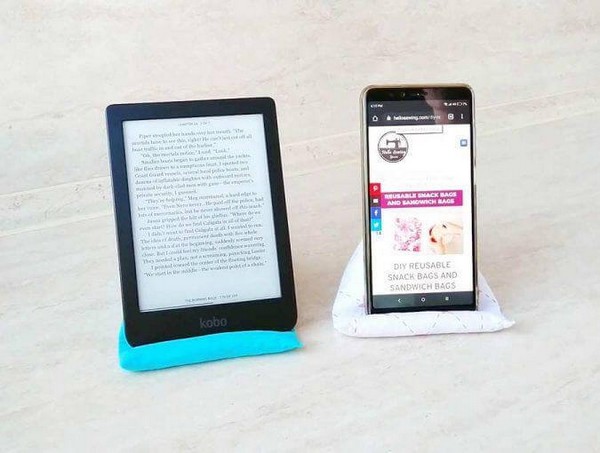 Hold your phone the right way with this cute DIY Phone Pillow Stand. It's simple to make, works on any surface and can be customized to match any decor. This DIY Phone Pillow Stand is a simple and quick project you can make and use anywhere in your home. It is perfect for watching videos, reading books, or even keeping your phone handy while taking work breaks. Make your phone holder by grabbing a few pillowcases and stuffing them with these cute little DIY phone stand steps.
DIY Tablet Stand Idea:
A tablet stand is a great decorative piece, but this DIY tablet stand has some added functionality. You can easily create the perfect place to pop your phone, so you can hold it upright while watching videos or playing games. You can make this table stand yourself in about 30 minutes using just a few hand tools. Featuring a rectangular shape, this stand is ideal for holding iPads and other tablets. Use two blocks of wood and a couple of other items from around the house to create this modern tablet stand that's perfect for any home or office.
DIY Portable Phone Stand:
A phone stand is an easy, inexpensive way to make your phone or tablet more comfortable and convenient to use at home or in the office. This design will fit snugly into most devices and doesn't require much time to assemble. Make a phone stylishly stand for your phone. Place it anywhere; it's portable and has a tiny fitting size that's easy access for most phones. Put it next to your bed, couch or wherever you like to read!
DIY Cardboard Phone Stand:
This DIY phone holder idea is a great way to hold your phone without having to wear out your arms. It's easy to make and much more inexpensive than buying one online. Follow this step-by-step video guide to making your own DIY Cardboard Phone Stand. And remember, you can build anything with cardboard! From photos to notes or even just the phone. This DIY phone holder is easy to make and a great gift idea. Grab some supplies and get started building yours today!
Wood Phone Stand Idea:
This Wood Phone Stand Idea is a simple and fun project if you want to help organize your smartphone. The tutorial illustrates how to make a phone stand using a piece of wood you can carve out of your spare wood or buy pre-fabricated it online. This wooden holder can also be shaped into any foldable design and then add it to the back of your smartphone case so that when you are not using your phone. This DIY Wood Phone Stand is perfect for any modern office space. Perfect for holding your phone, notebook and more! Get better at typing and navigate easier!