Do you love origami? Do you love to create amazing bags with your own hands? Then let's start the DIY Origami Bag Patterns. Their detailed sewing and crocheting patterns will help you make a bag that is just as unique as you are. From carrying around your things to being a fashion statement in and of itself, each bag has instructions on how to create more and what supplies it needs.
These simple origami bag patterns feature a pouch-like shape and can be made in various sizes. The slouchy style is trendy for bags, as it uses pretty fabric without any tricky corners or solid shapes. The easy construction also means these bags can be completed quickly and make great gifts when needed.
Origami Bag Patterns To Help You Make A Foldable Gift Bag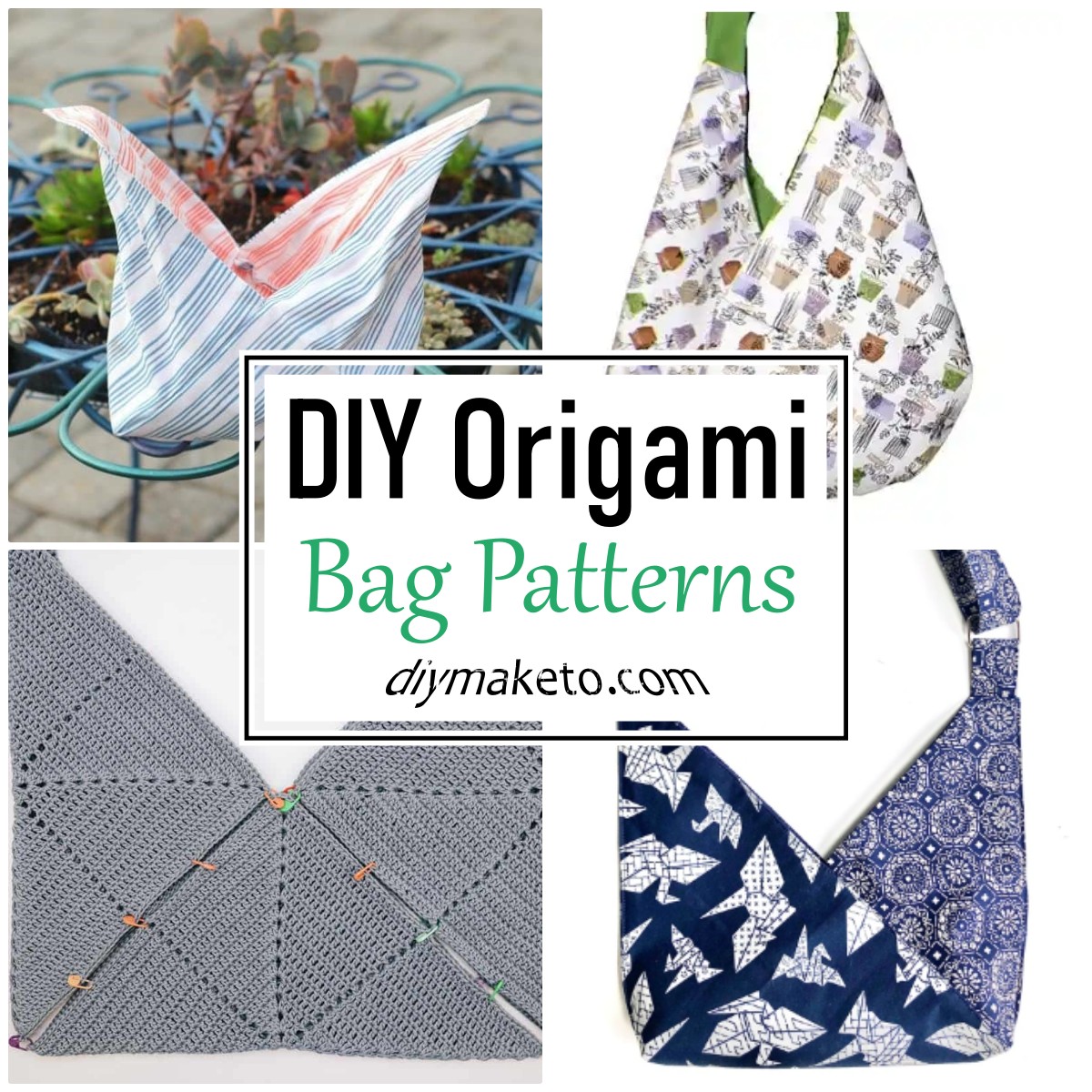 Try these free reusable origami bag patterns when you need something extra to take with you at events. Not only does it make a great gift, but it's also a beautiful accessory for yourself. It shows you how to create an attractive and functional accessory that is eco-friendly as it incorporates upcycled material into the design. You don't have to be an origami expert to use these instructions for creating the perfect origami paper bag. The best part is there's no cutting involved!
Make the perfect project bag for yourself or a gift with these DIY Origami Bag Patterns. You can create a unique and fun origami bag pattern with detailed measurements. These patterns include different sewing and crocheting projects that are great for any purse size.
See Also
Origami Bag Tutorial With Lining:
Discover how to make an origami bag with this detailed tutorial. This tutorial will show you how to make an origami bag with lining. Step-by-step instructions will guide you through all the folding steps and teach you how to make a bag that can be reused in many different ways. This bag can have many uses, from storing your knitting or crochet supplies to holding paper or cosmetics. The lining makes it even more attractive and helps the bag last longer too!
Origami Bag Pattern Free:
This easy-to-follow pattern for an origami bag is excellent for beginners who want to move on from traditional paper models. This origami bag will last for years thanks to its sturdy design, perfect for storing knitting accessories and other essentials. Whether you're a beginner making your first bag, or an experienced folder crafting your next masterpiece, this origami bag design has something for everyone. You can also use it as a makeup bag, small handbag, or carry-all pouch.
Related:
Yarn keeper bento bag pattern: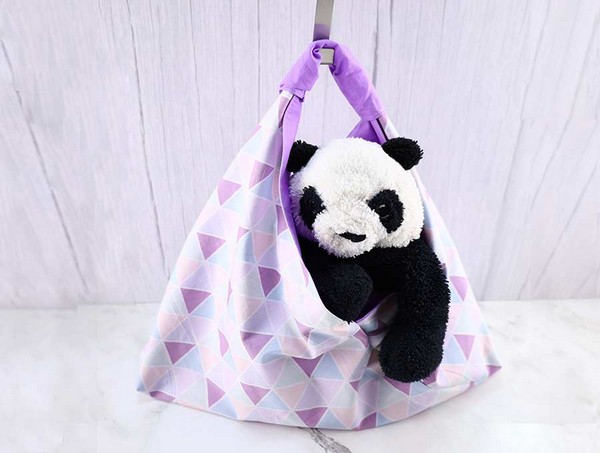 With this adorable yarn keeper bento bag pattern, you'll never lose your yarn again. Just the right size for your project, yet roomy enough to hold everything else you need. The inside is lined with durable fabric and has elastic inserts to keep everything in place. There are also lots of different ways to use this bag. You can make one for keeping your yarn and tools organized or in case you need a cute bag for any other project. This bag is also perfect for beginners who want to try their hand at designing their crochet patterns.
Origami Bag Free Sewing Pattern:
This free sewing pattern is a designer's dream. The origami bag is rectangular and folds to a pouch, providing extra space when needed. The unique design and versatility make this bag great for travel or everyday use. This free sewing pattern includes instructions for five sizes of origami bags, with many variations so you can customize your own. This project is a great way to use fabric scraps and make a beautiful gift too!
Japanese Origami Bag Pattern:
The Origami Bag Step By Step tutorial is a simple, traditional design that's easy to make with just a few folds. If you've never made paper before, or if it has been a while since you last did so, this perfect project for beginners can be completed in thirty minutes or less. You may use any colour fabric for your bag as it will be folded loosely. You can also get bags of different sizes. It's fun to collect different shapes and sizes of origami bags; you can use them in many ways.
Origami Shoulder Bag Pattern:
The Origami shoulder bag is an easy beginner project that makes a beautiful and functional bag. The pattern includes instructions for four sizes, so you can make one to fit your daily needs. Or take up the challenge of making all 4 in a rainbow of colours. This pattern is compatible with small and large spools of thread and thread cones. It is ideal for any fiber lover or fiber-based business, including magnetic solid, too: quilters, stitchers, knitters, crocheters, and embroiderers who sell or trade their work.
Crossbody Triangle Bag Pattern:
This handmade origami bag is perfect for beginners and includes detailed instructions and a handy quick-step guide. You'll learn to draft the triangle bag pattern and sew it up quickly. We've included a few variations to encourage creativity in your creations. The wide shoulder strap and magnetic solid snap closure are comfortable, while the roomy interior will fit all your essentials. Make one in a bold print to add a pop of colour!
Reversible Origami Bag With Pockets:
Tired of your purse not having enough room for all of your essentials? This reversible origami purse is perfect for someone who needs to bring everything. Both sides feature a zipper and interior pockets to carry all your accessories, lipstick, and even your phone without taking up too much space. The colour is fresh, bright, and unlike any other bag in your wardrobe - so you can always find it when you need it most. This bag is designed for safety, as it features a soft inner lining to protect your belongings from scratches and dust.
Fat Quarter Origami Bag:
This origami bag fat quarters is excellent for the beginner. You can start your bag with two colours, giving it an exciting look. The instructions are easy to follow, with step-by-step instructions plus photos of the process. The pattern uses fat quarters or ½ yards of fabric. The bag folds flat and can fit in your purse or as an extra bag to quickly carry what you need. Great gift for anyone who loves origami, especially if someone is a mom!
Origami Tote Bag Crochet Pattern:
This Crochet Origami Bag is so fun and easy to make. It's perfect for carrying your wallet, cell phone, keys, and other small items at the market or anywhere else you need a little bag. Don't worry about getting dirty because it's super easy to clean! You can throw it in the wash with a bit of soap or wipe off any dirt with a damp cloth when you're done. This crochet bag has beautiful details, including crocheted embellishments and an origami-inspired folding technique that gives it an eye-catching shape.