Mandalas are very popular these days and can be seen everywhere. The round shape of mandalas makes the specific and famous among the people. Crochet mandala patterns are a great project for all the skill levels and these are not new in the world of crocheting. You can make them for home décor to little crochet accessories. They are wonderful projects to learn basic to advance stitches while the most experienced crocheters can try them out to experiment with different colors and amazing stitch combinations.
Crochet mandala patterns work great for home décor and you can use them as a round rug, wall hangings, coasters, doilies, buntings and so much other fun projects can be crocheted in mandala patterns. The best thing about crochet mandala patterns is that as you can add a lot of pop of colors so it will be great as stash busting. So, we decide to bring to you some amazing and fabulous free crochet mandala patterns that you will love a lot and you can add them to your home décor in various styles and designs. You can even crochet them in color combination according to the weather such as use fall colors or spring colors to make your home season ready.
You can even make seat cover or plow case from mandala patterns and free crochet totes bag can also be crocheted by them. As the crochet mandala patterns work out from the center, so you can customize their sizes according to your needs and desires.  So, check out this beautiful list that we have prepared for your inspiration. So, add some warmth and colors to your home décor by crocheting these mandala patterns.
You Can Also See:
I hope you will love all of these patterns a lot and would love to try them out with your own hands. You will also find all of these patterns with links which will provide you complete guidance and instructions. So, look at this list and see what amazing and stunning patterns are waiting for you. Have fun!
Free Crochet Polar Mandala Pattern:
Mandala Crochet Pattern Review:
Free Crochet King Protea Mandala:
Free Crochet Magic Spike Mandala: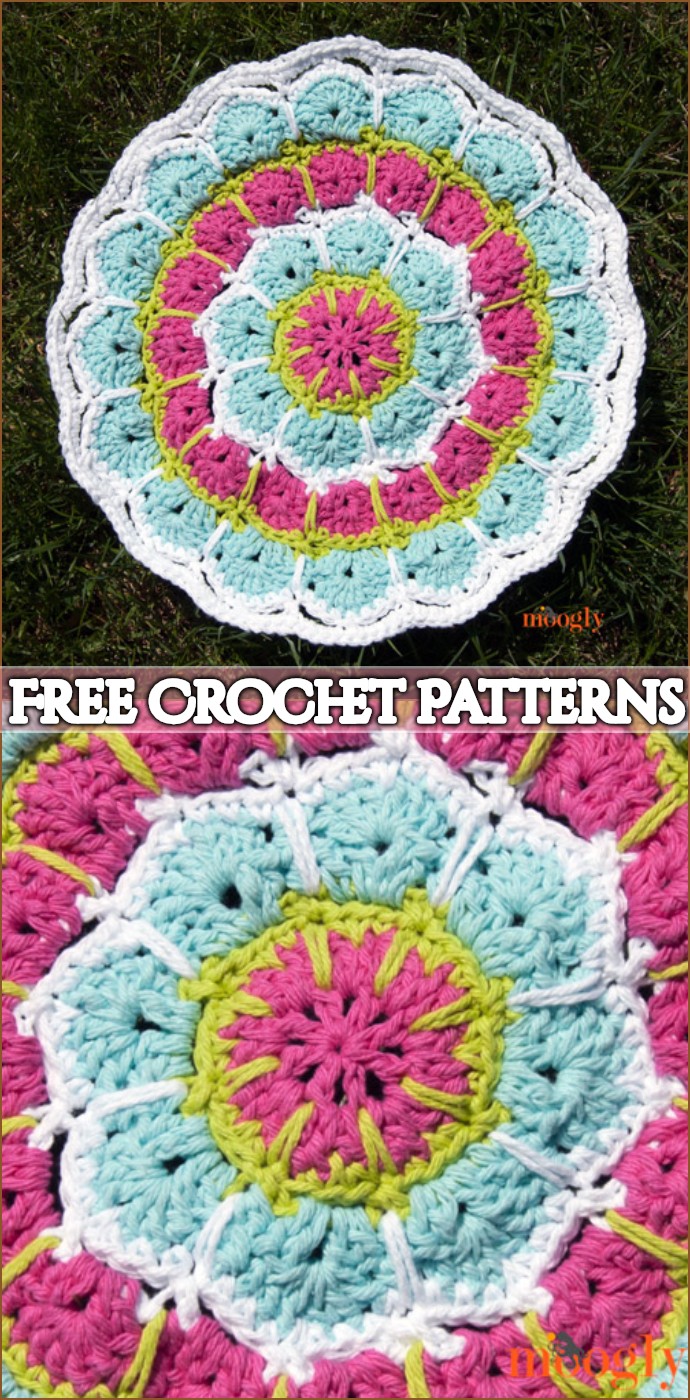 Shocking Mandala Rug Free Crochet:
Free Crochet Dahlia Mandala Pattern:
Revisiting The Granny Mandala Free Crochet:
crochethealingandraymond.wordpress.com
Free Crochet Starflower Mandala Pattern:
Make A Crochet Mandala For Your Home:
Free Crochet Attic24 Mandala Wheel: