Clutch or purse define a woman's personality; it not only performs as an essential carrier but also completes the look of any woman for a party or outgoing purpose. But find the perfect clutch or purse seems quite difficult in the present era because the costs and the rates of this like of women accessories touch the sky. And by chance, if you find the clutch under your budget, then that does not suit your personality. But today, our list of free crochet clutch bag patterns will solve all your problems, and it will really inspire you to make these crochet clutch bags with your own hands.
Crochet Clutch Bag Free Patterns:
This will really prove a hearty collection for you, and you will amaze to see how simply and easily you can crochet clutch bag patterns according to your own choice and taste. Whether you are a newbie in the crochet world or an expert, these free crochet clutch bag patterns are really going to surprise you. All of these are so stunning that they will give you a very soft and luxurious feel. We all know that summer and spring are the right and the perfect times for parties, outgoing gatherings, and a perfect match. So, crochet clutch bag patterns more than one to complete your all outfits. So, crochet your very own clutch bag or handbag that will perfectly suit your personality and enhance your dressing.
You Can Also See:
Plus, you can also crochet them to give your beloved ones a perfect women's gift, and I am sure your friend will admire and appreciate you for making this hearty handmade gift. So, please now scroll down and take a look at the following list. I am sure you will find all of them so lovely and incredible. For further details and information, all of these patterns are mentioned with links to click and get the complete tutorial and instructions. Scroll down and have so much fun!
Crochet X Pantone Clutch Pattern
Free Crochet Clutch Purse Pattern
Crochet Best Clutch Bag Pattern
Free Crochet Perfect Summer Clutch Pattern
Free Crochet Easy Clutch Bag Pattern
Crochet Clutch Bag Basic Pattern
Free Crochet Clutch Black And White Pattern
Crochet Clutch Arlequín Pattern
Free Crochet Clutch Cat Lover Pattern
Crochet Clutch Louisiana Pattern
Free Crochet The Iris Clutch Bag Pattern
Free Crochet Floral Clutch Bag Pattern
Crochet Marlet Clutch Bag Pattern
Free Crochet Flower Clutch Bag Pattern
Crochet Chevron Wristlet Clutch Bag Pattern
Free Crochet Rosali Clutch Bag Pattern
Crochet Best Clutch Bag Pattern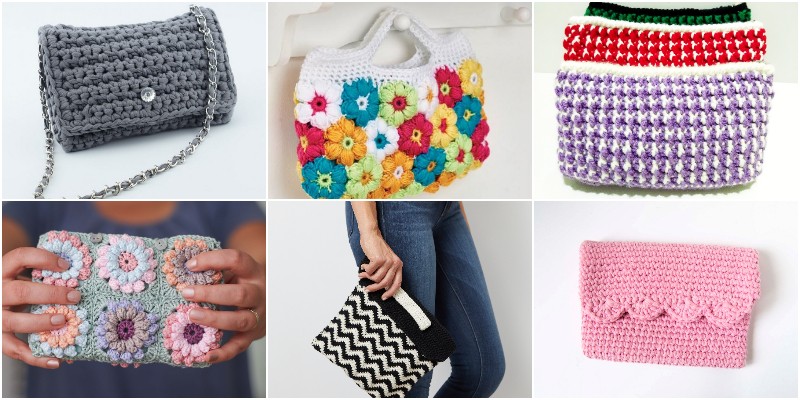 Free Crochet Mermaid Games Clutch Bag Pattern
Free Crochet Circle Clutch Pattern
Crochet Larksfoot Clutch Pattern
Free Crochet A Touch Of Colour Clutch Pattern
Crochet Rica Colorful Clutch Pattern
Free Crochet The Cloud Clutch Pattern
Geometric Clutch Free
 

Crochet Pattern:
Rica Colorful Crochet Clutch Free Pattern:
Crochet Fringe Clutch Purse Free Pattern:
Crochet Mini Clutch Purse Free Pattern:
Free Crochet Pattern Graphic Chevron Clutch:
Free Crochet Clutch Purse:
josiecalvertbriggs.wordpress.com
Free Crochet Granny Square Clutch: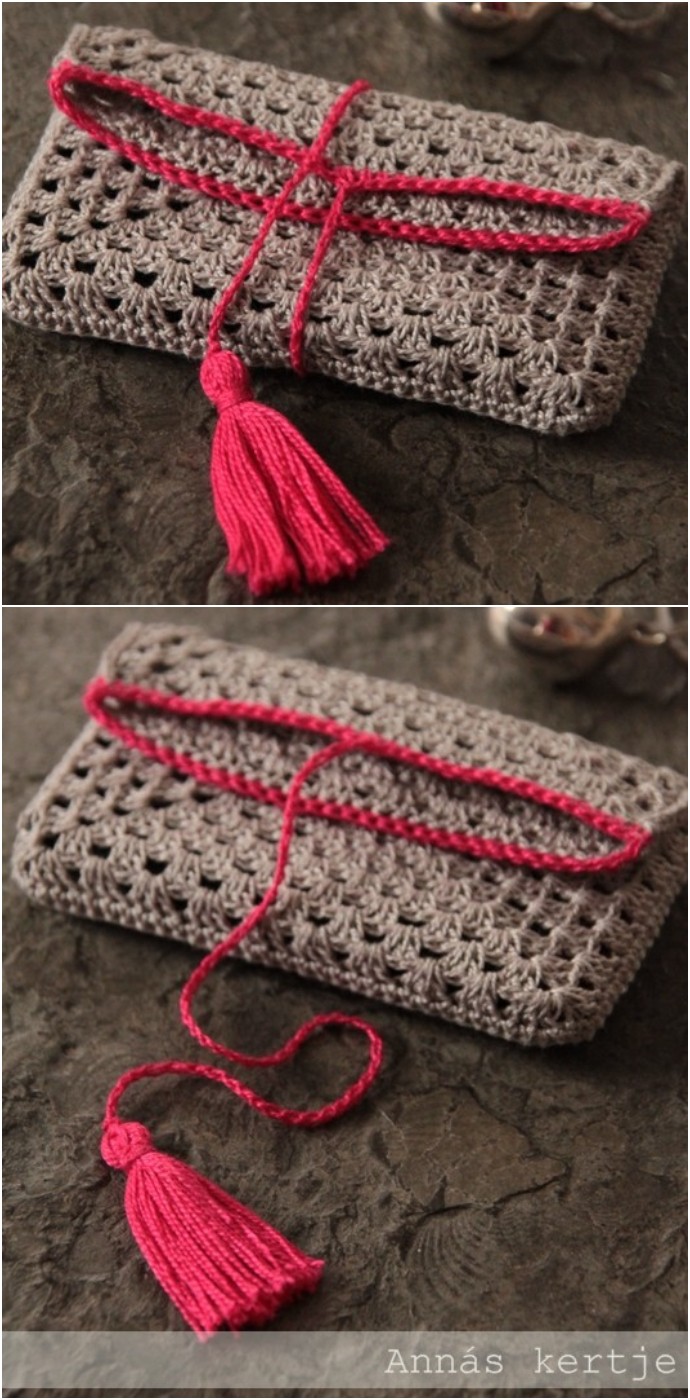 Easy Boho Crochet Clutch:
Free Crochet Puff Clutch:
Free Crochet Sc Summer Clutch: