Are you a newbie in the crochet world and you think that crochet blanket patterns are the daunting project? If yes then our list of 10 free crochet blanket patterns will totally change your mind. Because I have rounded up a big list of free crochet blanket patterns that are easy enough that beginners can try them without any resistance. It might seem difficult to crochet a blanket but actually, it is not, infect this is one of the easiest projects. Yes, it is time-consuming but not very difficult to crochet. But if you are an expert in the crochet world then you Definitely love to crochet blanket patterns for yourself and for your family too. There are plenty of crochet blanket projects that are really beginners-friendly and quick to work up. These crochet blanket patterns really incorporate all of your favorite colors and motifs.
10 Free Crochet Blanket Patterns:
So, learn how to crochet blanket patterns by clicking the links given below under each pattern and crochet them for yourself and for your beloved ones. Here you will also find some crochet baby blanket patterns that will inspire you a lot to crochet them for your upcoming new family member. It will be a great welcome for him/her. Plus, you could crochet them for your friend's baby shower. So, pick up your crochet hooks and get started crochet blanket patterns according to your own taste and choice.
You Can Also See:
The best thing about free crochet blanket patterns is that you can bulky and heavy crochet blankets for winters while the light and airy blankets for summers to sleep in the AC. You can crochet them in different and various sizes from baby blanket to blanket big enough to cover the California king size bed. Now, check out this stunning and interesting list and draw some inspiration. I hope you will love all of these patterns and really change your mind about the difficulty of free crochet blanket patterns. From experts to beginners, you will find something amazing for everyone.  Have so much fun!
Quick And Easy Baby Blanket Free Crochet Pattern:
Free Crochet Boho Color Block Blanket:
Raspberry Ridges Free Crochet Blanket Pattern: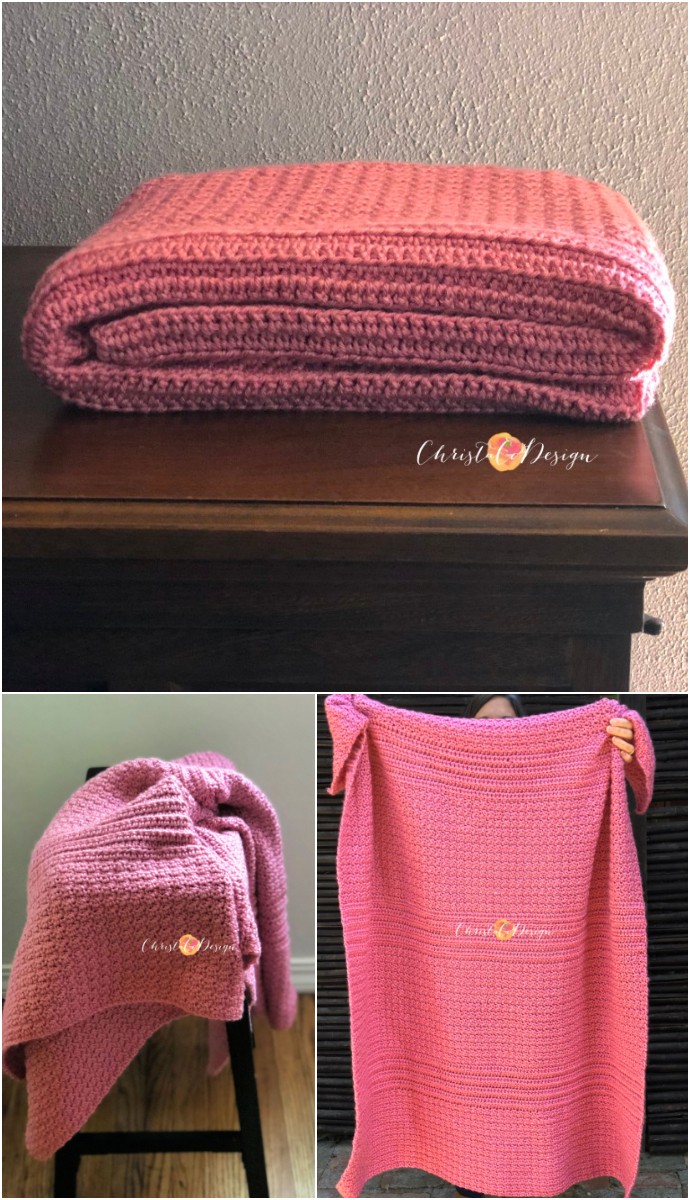 Free Crochet Christmas Lights Blanket:
Wonders Chevron Free Crochet Blanket Pattern:
Fall Pumpkin Blanket Crochet Pattern:
The Mabel Blanket Free Crochet Pattern:
Granny Stripe Crochet Afghan Throw Blanket:
Free Crochet Blanket Pattern:
Easy Crochet Shell Stitch Blanket Pattern: