Crochet poncho patterns are a great way to gain a cozy as well as a stylish look even in heavy snowfall. Believe or not nothing can be trendy and cozier than a crochet poncho pattern on a cool fall evening and outgoings. It not only gives you an elegant look but also it makes a complete alternative to a jacket or cardigan on a special occasion. That's the reason we have got a big list of free crochet poncho patterns that will completely provide you about all the basics and basic stitches. Because we have made this list with links where you can click and get complete instructions. So, crochet your own comfy and stylish free crochet poncho patterns that will change the look of your outfit. No doubt, crochet poncho patterns are a lovely and light-weight piece of winter accessory that can be worn to gain a little bit extra warmth and fabulous look.
Free Crochet Poncho Patterns:
They also make a big fashion statement among the people and make you prominent even in a heavy crowd. The best thing about crochet poncho patterns is that they are not specific only for winters but also you can wear them during summer and spring days with light and airy patterns.  Women really like to wear them whenever they go on the beach or for a picnic in summer days. It is really loved by women really popular among them. So, pick up your crochet hooks and get started to crochet something special for yourself as well as for your beloved ones as a wonderful handmade gift. Scroll down our page and get inspired by this gorgeous list of free crochet poncho patterns. There are wonderful free crochet poncho patterns and ideas for all seasons from summers to winters and there is the best option for everyone.
YOU CAN ALSO SEE:
Perfect Gift Poncho Free CROCHET Pattern:
Fire And Ice Poncho Free Crochet Pattern:
Daisy Chain Poncho And Bag Free crochet Pattern:
Spring Breeze Free Crochet Poncho:
Merletto Crochet Lace Poncho Free Pattern:
Free Crochet Silver Drop Poncho:
Driftwood Oversized Crochet Hooded Poncho Pattern:
Free Crochet Pumpkin Spice Fall Poncho:
Free Crochet Perfect Poncho:
Alpine Poncho Sweater Crochet Free Pattern:
The Aspen Poncho Free Crochet Pattern: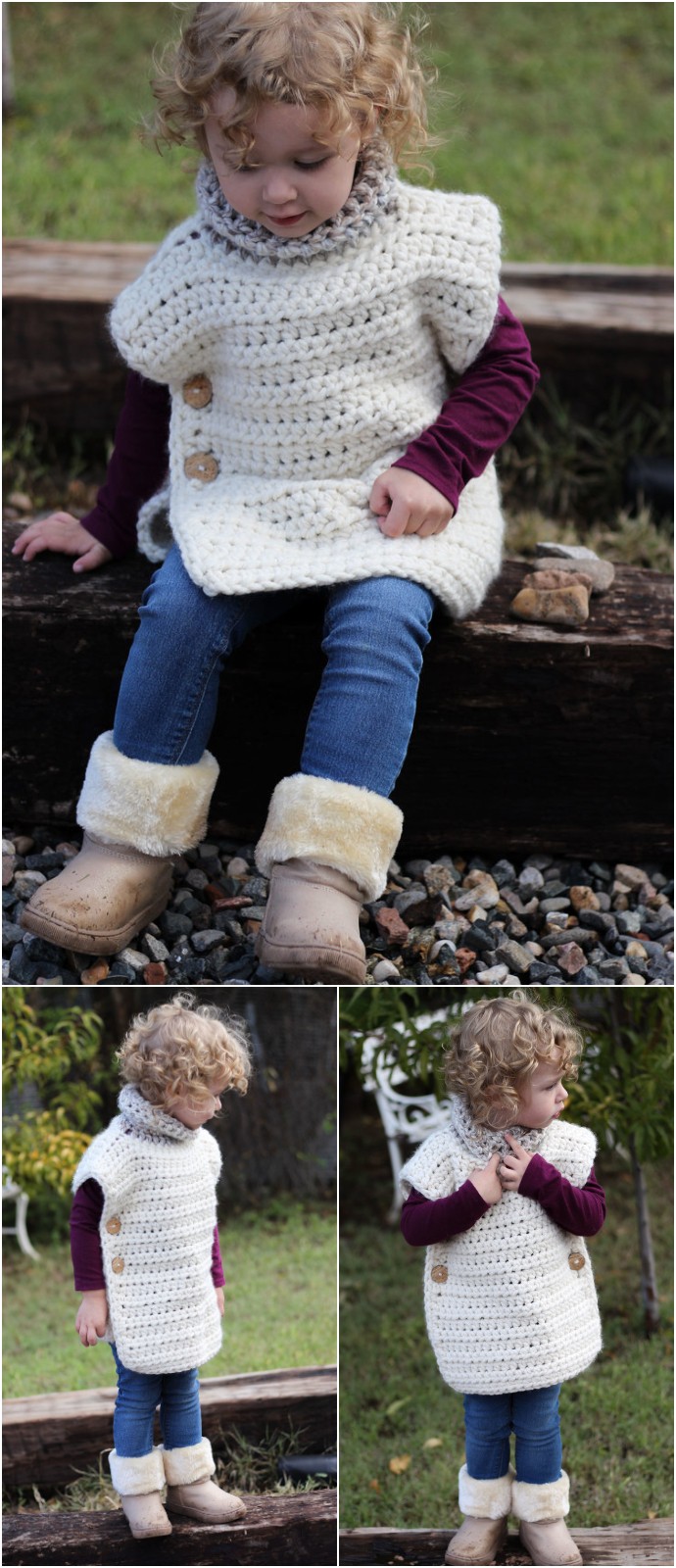 The Beginner Poncho Free Crochet Pattern:
Casablanca Summer Poncho Crochet Pattern: