You've heard of boho chic. It's a popular style with plenty of fashion bloggers and Pinterest users. The look is very bohemian—it's perfect for someone who loves the vintage look but is into more modern styling. To get that boho-inspired vibe in your home, you'll want to check out these free crochet Boho patterns! Some of them are much simpler than others; if you need something with a little more detail, you can find them here. But they're all so beautiful that they'll add a touch of whimsy to any room. Hang them on your wall as tapestries or use them as table runners or placemats. They're easy enough to make with basic crocheting skills and some yarn. You can use these patterns to make extra accessories for your wardrobe or home décor!
Crochet is one of the most popular crafts in the world. It is easy, portable, and a relaxing way to spend time at home or on vacation. Crochet can also be surprisingly modern, particularly with its fusion with boho chic style. The best part? It's free! These 20 Boho crochet patterns will work quickly and make drapey, flowing garments that bring you back to summertime. These patterns feature multiple dress styles, including maxi dresses and tunics. Also, check out the other free crochet patterns in our collection in case you love these and want more! These boho crochet patterns are perfect for anyone who loves feeling free, relaxed, and cute. They're also easy to follow so that you can have a new piece of clothing or home decor in no time!
Get ready to crochet the most adorable and unique boho-style hats, bags, collars, and more with this charming collection of 20  free crochet boho patterns.
Tips For Boho Crochet Patterns
Boho crochet patterns are all the rage now, and it's easy to see why.
The style is characterized by its eclectic mix of patterns and colors, quirky accessories, statement jewelry, and fringe.
If you're looking for a way to add some bohemian flair to your wardrobe, here are some tips on how to do it with crochet patterns:
Keep it simple: Boho pieces shouldn't be too busy or complicated. If you want to make a dress or top, keep it simple with just one or two colors and no more than three pattern stitches.
Pick a few colors: If you're going for an eye-catching look with your outfit, choose three or four colors at most — no more than five if you're making an entire outfit from scratch!
Go bold: Boho styles are usually quite bold in color choices, but there are ways to tone things down without losing that 'boho' feel. For example, try using pale shades like cream or tan instead of bright white for your base color choice. You could also use pastels like mint green or lavender instead of bright neon colors for accents like scarves and necklaces.
1. Crochet Boho Tank Top Pattern
If you love bohemian style and crochet, this is the right pattern. It's easy to make and comfortable to wear on hot summer days. Here's a fun, open, and free pattern to get your creativity flowing. A beautiful tank top that's perfect for those summer days. You can wear it while you go out with friends, hang out in the park or do some general outdoor activities on this sunny day. It is going to be a masterpiece! The chunky yarn makes it even cuter. You can wear it with your jeans or any shorts and feel fabulous!
2. How to Crochet Boho Vibe Shawl
This crocheted shawl is perfect for any occasion and makes a great gift idea. Crochet this boho vibe shawl with a chunky weight yarn and oversized hooks for a chunky boho look. Wear a shawl or scarf; you can easily give your everyday look a chic boho-chic style. The crochet bohemian vibe pattern is a great addition to your wardrobe and can be worn as a lightweight wrap during the warmer months. The simple but unique design will bring sophistication and sophistication to any outfit, casual or stylish.
3. Boho Duster Cardigan Crochet Pattern
Is it fall, or is it spring? You can wear this cardigan all year long. It isn't too thick to wear in the summer, nor is it too thin to wear in the winter. It will take you wherever your dreams lead. With this free crochet pattern, you'll never want to return to traditional sweaters again. This cardigan has a boho style and is perfect for your fall fashion wardrobe. The best part is that it's not just a great look, but it's easy enough to make this a go-to project if you are new to crocheting or want something quick and simple.
4. Crochet Boho Tassel Bag Pattern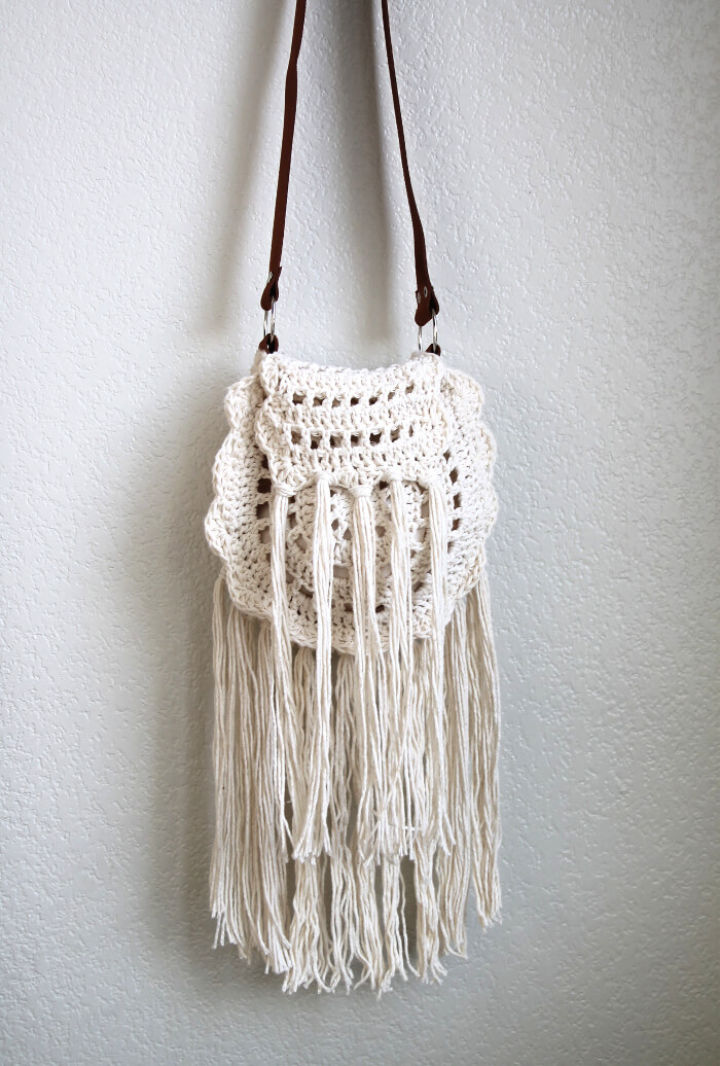 Here is a free pattern for making your own crochet boho tassel bag. It's the perfect accessory to bring out your bohemian style! The crochet boho tassel bag pattern is a simple and quick project. You can make this with your favorite yarn. The other unique thing about this bag is the tassels hanging on both sides of the bag. This adaptable crochet pattern will delight craft lovers of every level! This beautiful crocheted boho tassel bag is a must-have to satisfy your bohemian fashion. Half treble crochet is the special stitch used in this pattern.
5. Boho Crochet Bracelet Pattern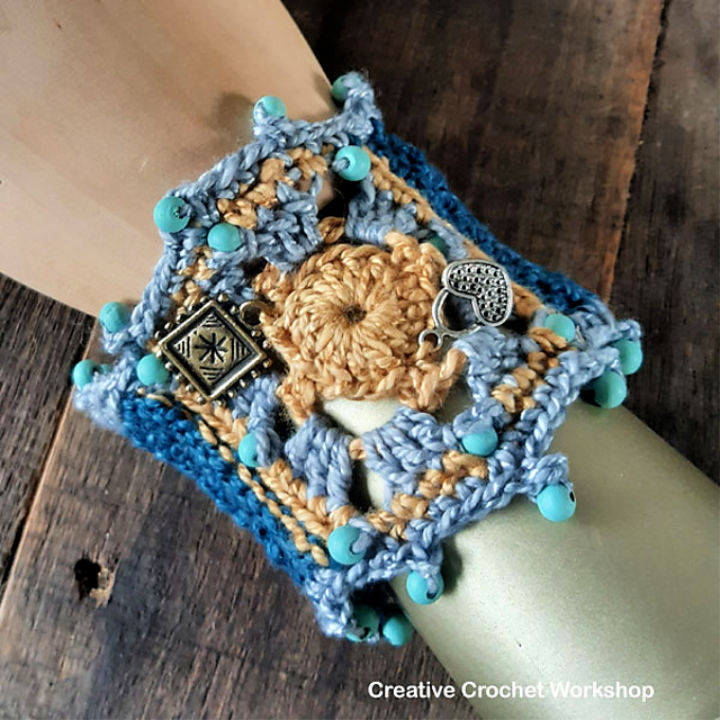 This pattern is a great way to use up your scrap yarn. Each bracelet takes less than 15 minutes to create, so that you can make plenty in no time. Make this beautiful boho crochet bracelet with just a few basic crochet stitches. The pattern uses a simple chain, which creates a very sturdy foundation for the piece, and then it is built upon when working the chains and treble crochet stitches. Because the design stretches naturally, it will fit comfortably on your wrist. The center of the bracelet features a double-chain stitch that adds depth and dimension to the piece.
6. Boho Chic Crop-top Crochet Pattern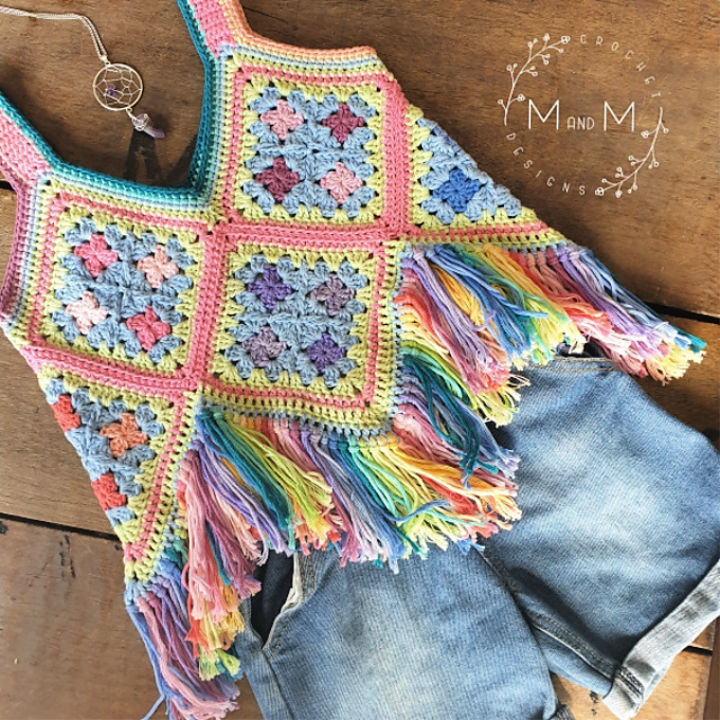 A timeless and stylish crop-top crochet pattern, this crochet top is perfect for wearing on any casual occasion. It features an off-shoulder cut, which makes it more flattering. The body is a simple, easy-to-wear design perfected to show off your figure in its best light. This versatile style makes it the perfect piece to add to your wardrobe collection. This crochet crop top is easy to make with a simple crochet stitch. Wear it over any top, bikini, or even to sleep in!
7. Boho Crochet Bracelet Pattern Free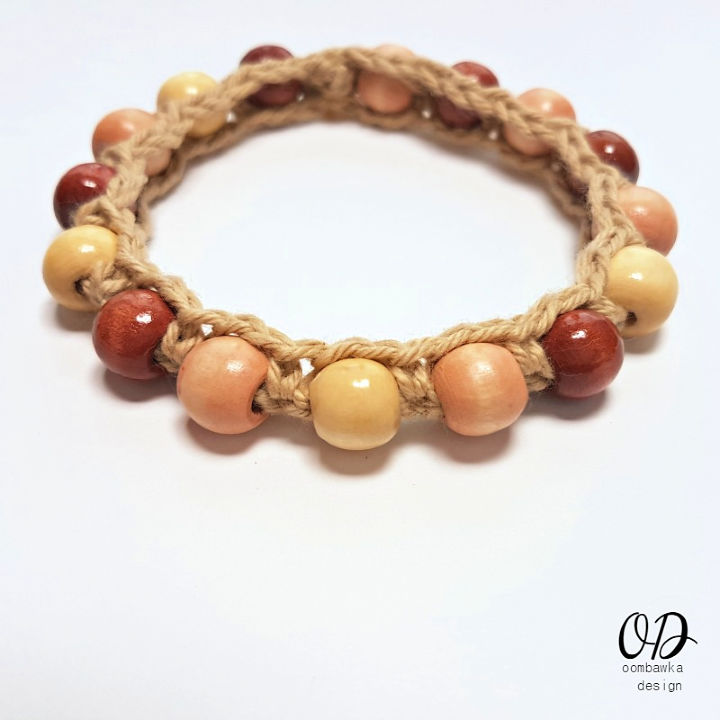 Boho is a dreamy, earthy style that has taken hold in fashion. This boho-inspired crochet bracelet uses simple stitches to create a delicate and elegant piece. Make this Boho Crochet Bracelet, and enjoy wearing it as your statement piece. This is a perfect gift for Mother's Day because you can make it yourself, and if done right, it would be expensive if you were going to buy it at any local store! This is just what this crochet bracelet pattern will do for you. The tutorial explains every step in detail and will ensure that you create a treasure of your own, with flowing beads and polished threads that create an ethereal effect on the wrist.
8. Free Crochet Boho Rainbow Pattern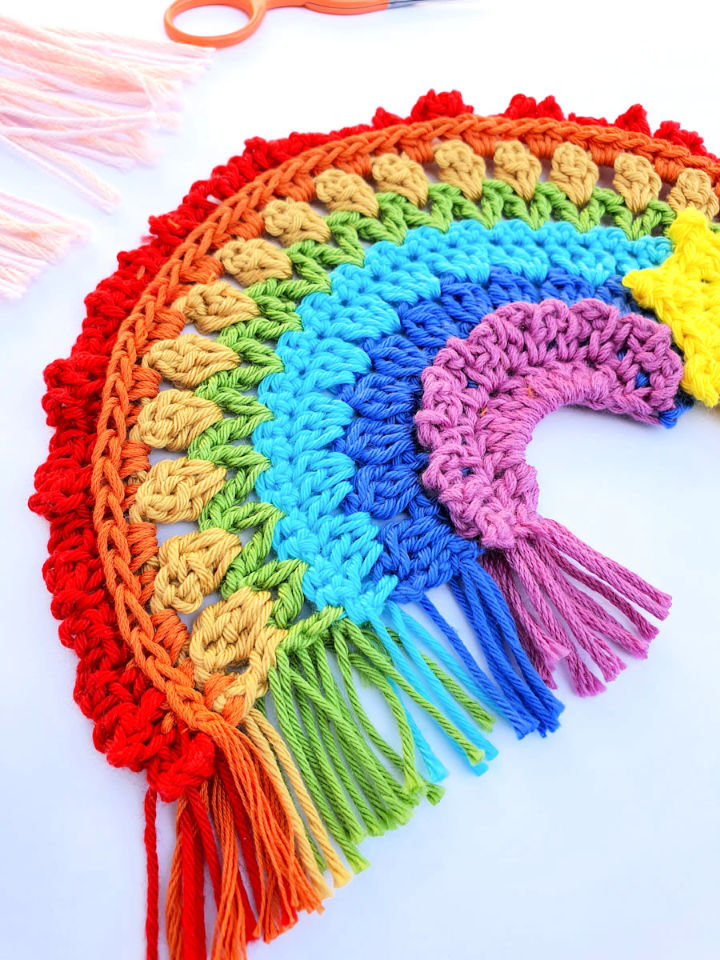 The sweetest crochet boho rainbow. Hang it over your bed, window, and any part of your home for instant grace. The hanging rainbow is crocheted in a simple pattern just like a triangle and then embellished with colorful tassels to add some punch to the design. Add a boho decor touch to your room with this crochet rainbow pattern. Hang this amazing rainbow over the window; it will instantly make you feel more relaxed and free! The gauge is not necessary when crocheting hair-tasseled yarn. This is a perfect project to send as a gift to anyone to brighten up their day!
9. Street Fair Crochet Boho Purse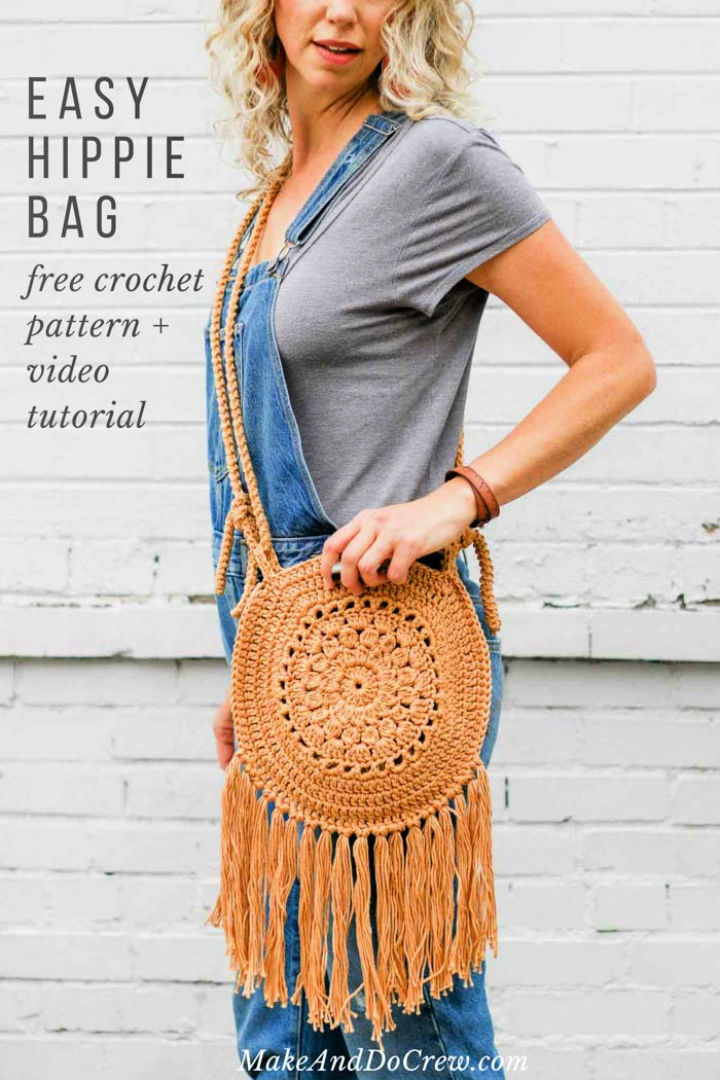 A wearable purse designed with boho fashion in mind, the Street Fair Crochet Boho Purse is ultra-stylish and distinctive. Crocheting the best circles is a technique, but once you master it, you'll have no problem crocheting this easy-to-make bag that's ideal for summer picnics and street fairs. This pattern will teach you all about circular crochet and how to add beads to your finished piece. This beautiful crochet boho purse is the perfect accessory to add to your outfit.
10. Boho Wall Hanging Crochet Pattern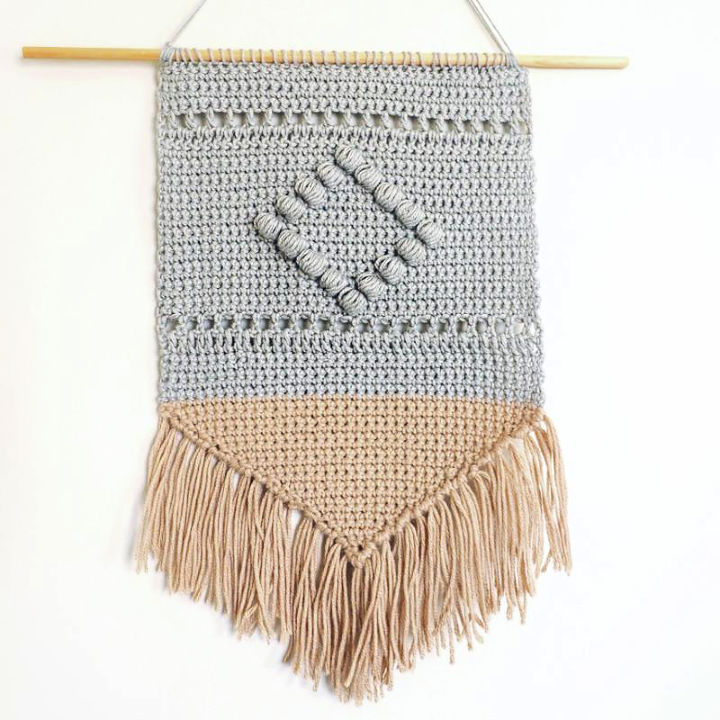 This boho crochet pattern is excellent for easy and intermediate skill levels. Make a beautiful wall hanging that will bring charm to your bedroom, or make it a gift for someone special. This beautiful boho wall hanging crochet pattern is excellent for easy and intermediate skill levels and will surely grace your bedroom. Hang it above a bed, sofa, or anywhere else you like. This is perfect for giving as a gift, too! The pattern is simple, easy to follow, and ideal for beginners or advanced crocheters. It mentions how to read a crochet chart and gives full instructions on creating mesh-like squares in different varieties.
11. Free Bohemian Crochet Coasters Pattern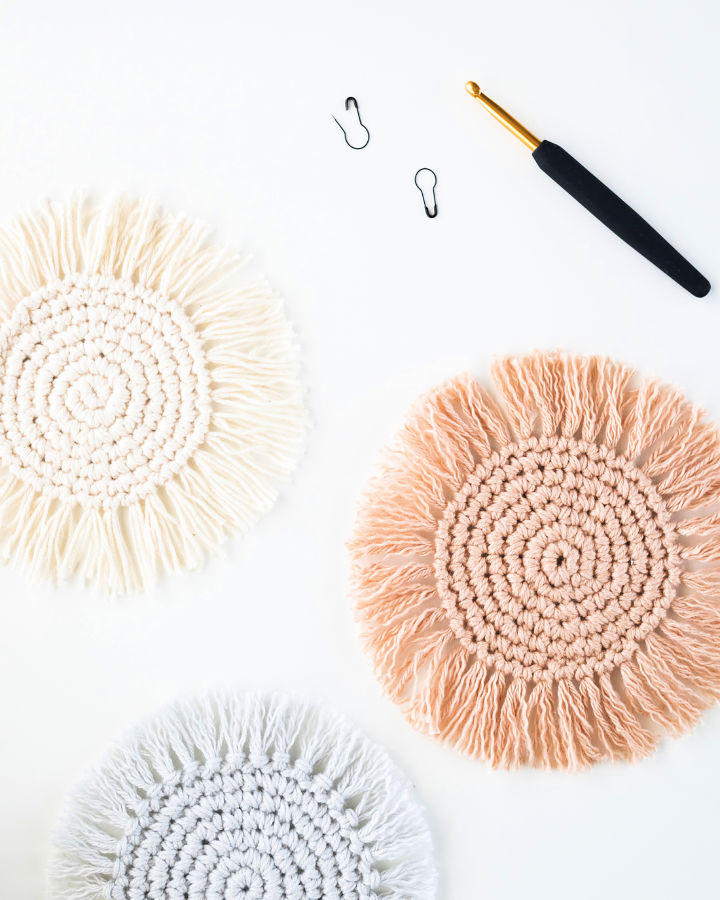 Why not make these fabulous boho coasters for your home? They are so easy to make, and the best part is that you can choose whichever colors you like. It makes a great gift for any occasion. Boho crochet is a trend that's not going anywhere. There are many ways to bring the boho vibe into your home, but one easy and unique idea is to crochet these beautiful coasters. They make a statement at the end of your bed or on a table in your living room. Crochet the beautiful boho coasters at home. The coasters are designed smart and stylishly, looking great under beverage mugs and coffee cups.
12. Crochet Urban Nomad Boho Bag – Free Pattern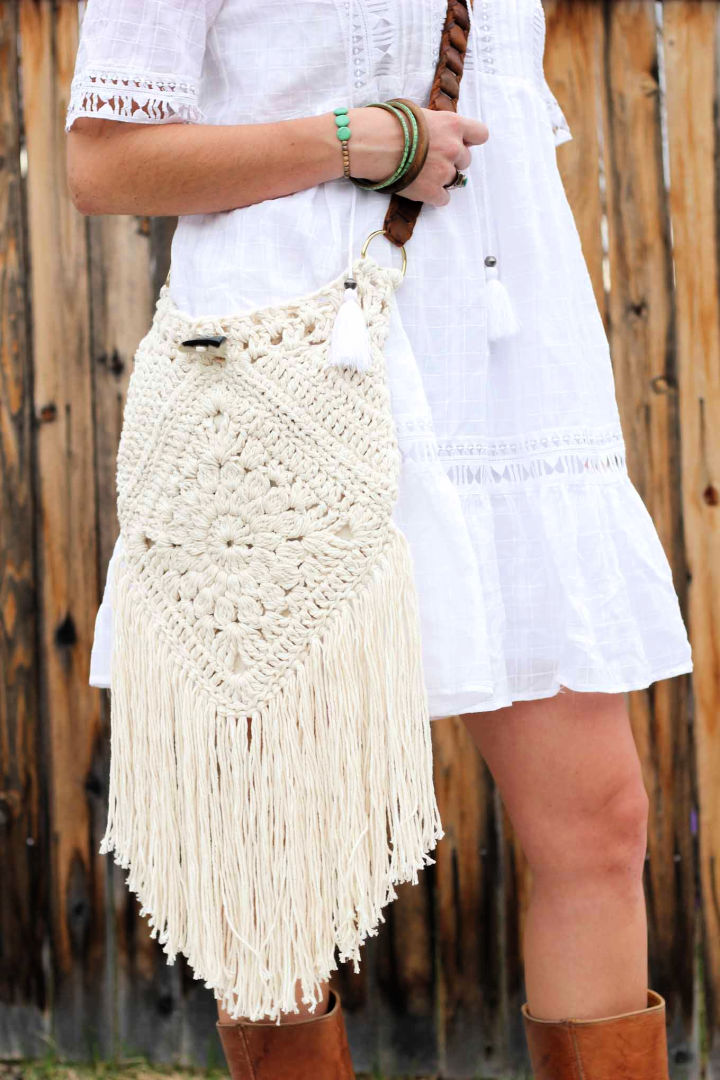 If you love bohemian styles, this crochet urban nomad boho bag is what you've been looking for. It's a perfect choice for anyone who wants to stand out among the crowd. Get ready to rock the world with this urban nomad boho bag. It's the perfect bag for a night out in the city or a short getaway. This is a great gift for any individual who likes to have fun and unique accessories. This handcrafted crochet pouch features a comfortable shoulder strap and comes in various colors to match any outfit. It's perfect for carrying the essentials: makeup, keys, and more!
13. Free Boho Crochet Headscarf Pattern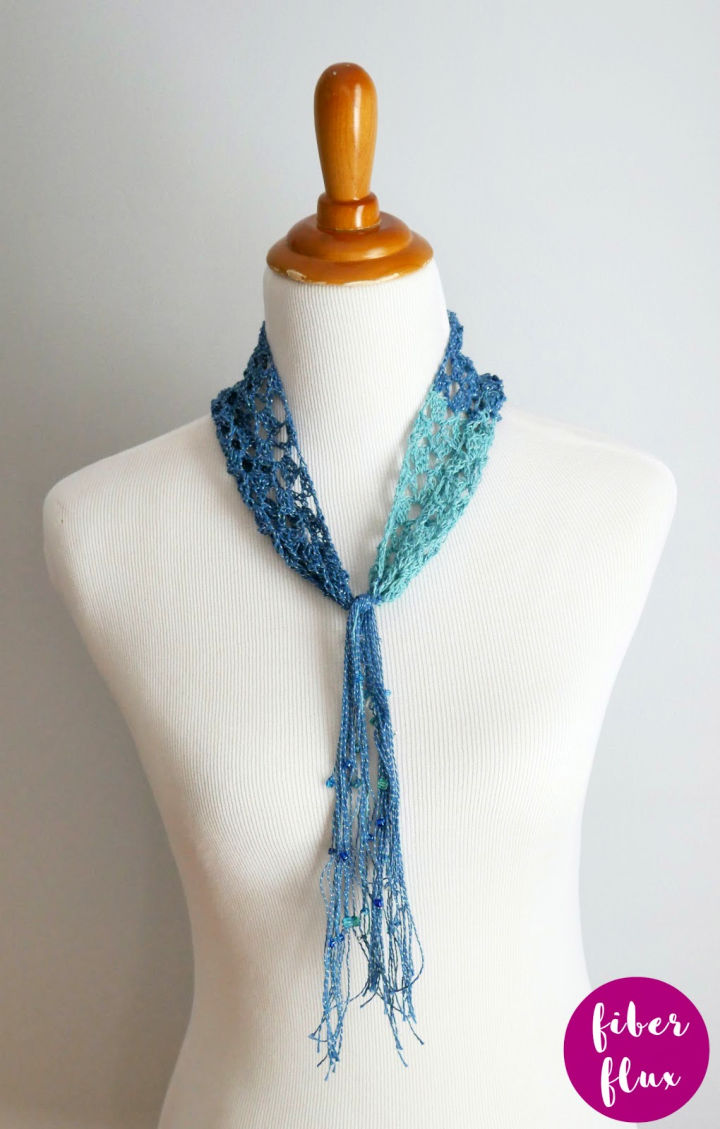 This crochet headscarf is great for casual spring and summer wear or a more formal occasion. This contemporary head scarf keeps your hair out of the wind and style. The boho crochet pattern is perfect for keeping warm on breezy days or when you are heading to a picnic with friends. Add a boho chic to your look with our simple and stylish crochet headscarf. Wear it around the neck or over your hair, as you please! Available in three different colors, you can pick a shade that works best for both your outfit and the occasion.
14. Heartland Boho Crochet Wrap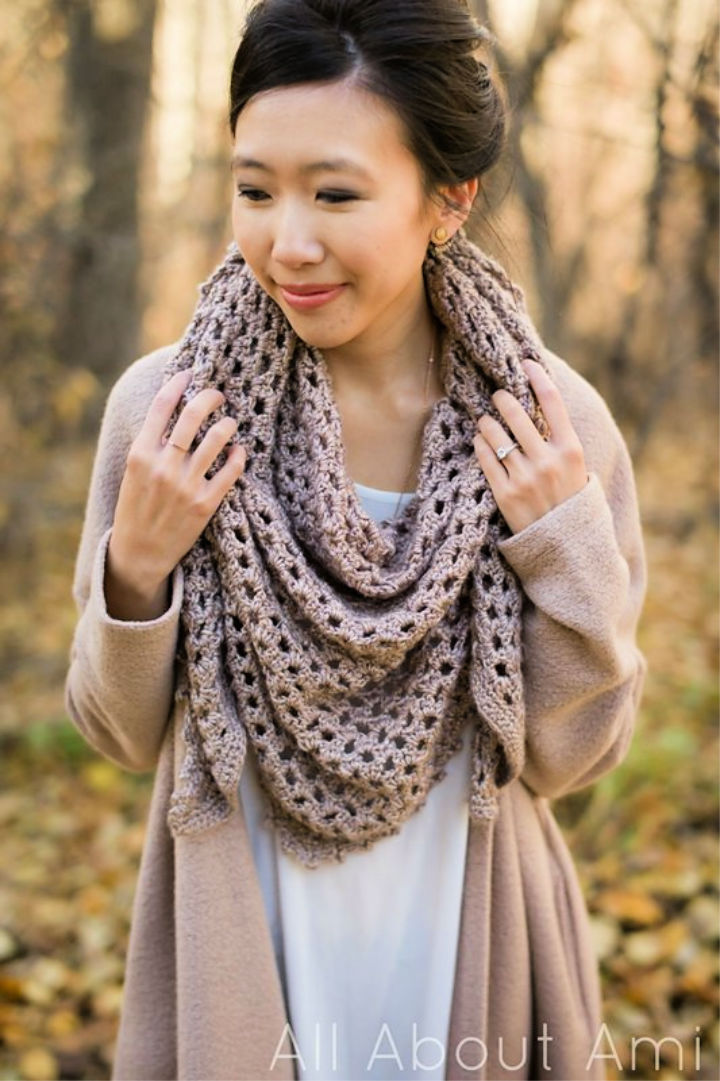 This is the perfect crochet wrap if you love soft textures combined with an elegant look. The mesh style openwork is the reason behind its raised elegance, while the basic stitches and shell and picot stitches are added to make it more interesting. The Heartland Boho Crochet Wrap features mesh style openwork that is the whole reason behind its so raised elegance. Along with the basic stitches, you have to work in the shell and picot stitches also to whip up this interesting model of crochet boho wrap.
15. Boho Crochet Baby Booties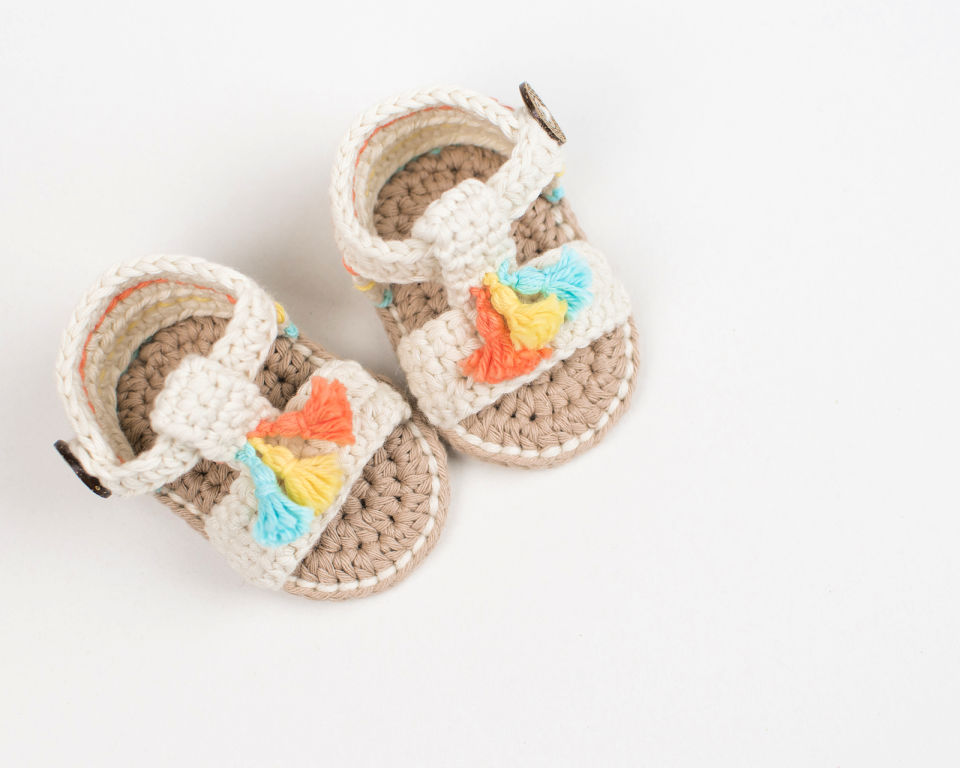 These baby booties create the perfect addition to any outfit and help keep those little feet warm and cozy. The crochet pattern is designed so that the bootie is easily sewable. A crochet baby bootie is just what your baby needs to stay warm. These Boho crochet baby booties are made from a simple pattern that is easy to make and adds that special bohemian charm to any little feet. A great craft for a new mom at her baby shower or for that special baby in your life!
16. Free Hippie Crochet Bag Pattern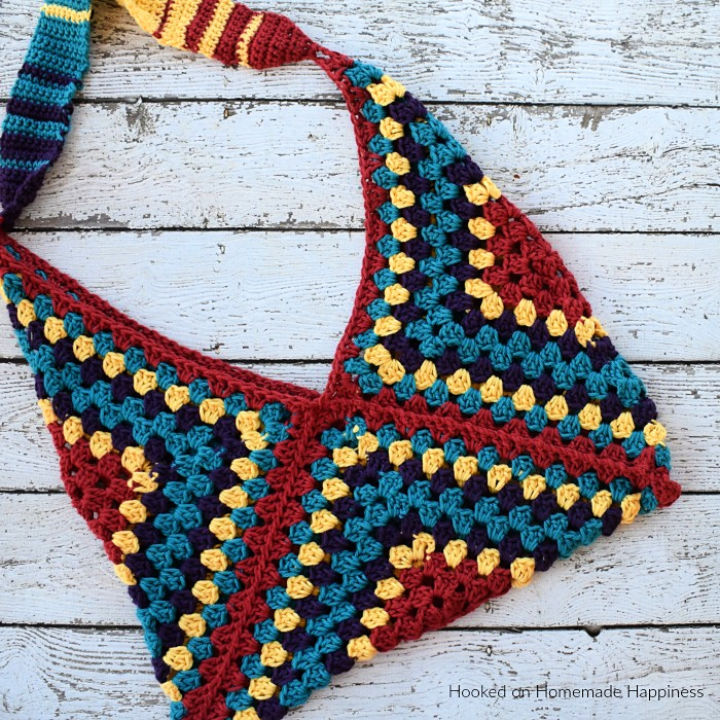 Crocheting the granny squares for this hippie crochet bag is not a tough task. The instructions are detailed and easy to understand. It seems like an easy craft project, but it takes time because you have to crochet a few granny squares. Once the squares are done, there is no sewing involved whatsoever as every stitch of this bag is hooked together with single crochet stitches only. This bohemian sling bag is a trendy accessory that is so roomy and sturdy that it will carry everything from your notebooks to your tablet and mobile phone. Once you have learned how to crochet a granny square, you can mix and match colors for hours of fun.
17. Bohemian Vest Crochet Pattern Free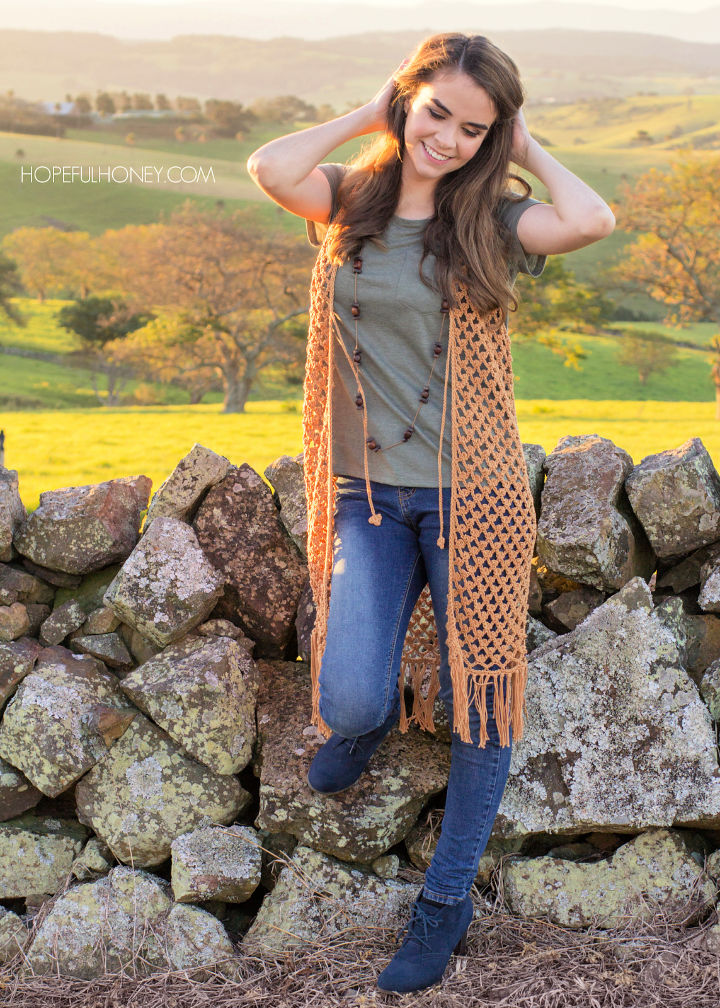 If you love bohemian fashion, this Crochet Vest Pattern is a perfect addition to your wardrobe. Easy and stylish, this crochet vest will be your new favorite thing. This beautiful bohemian vest crochet pattern is perfect for you if you're a passionate lover of bohemian fashion. You can make it as an accent piece on a summer dress or use one similar to make a whole ensemble. The flowers, leaves, and other small details will create an elegant look and bring out your personality.
18. Crochet Boho Vest Pattern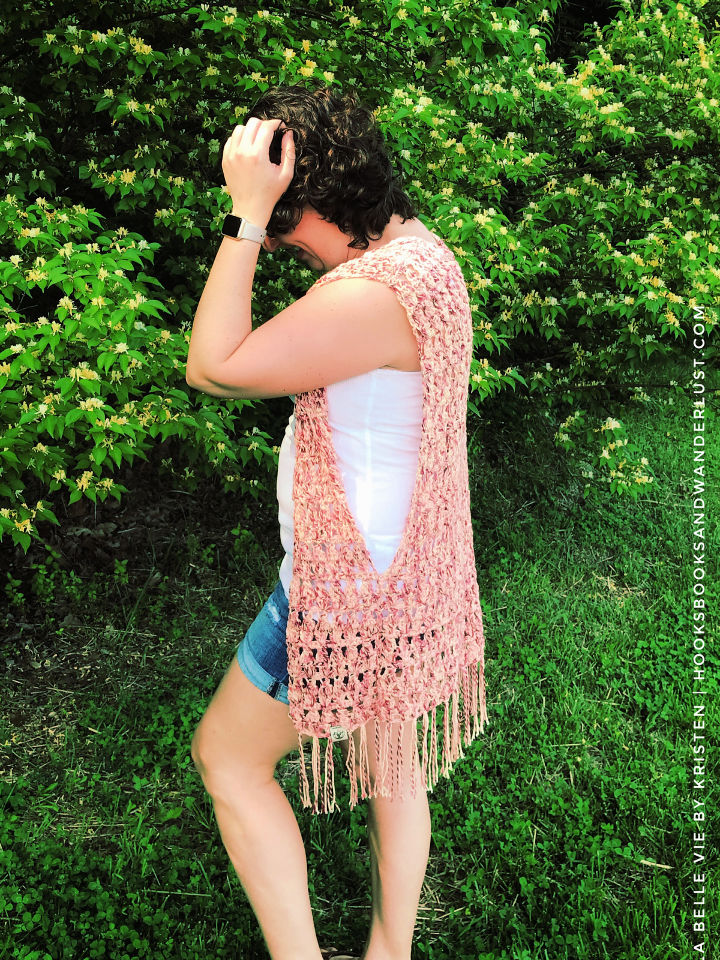 Discover the joy of summer nights by wearing this precious crochet vest, which will provide a comfortable layer of warmth to your shoulders. Don't forget to add the final embellishments, as they'll give your vest a nice finish. One of the most beautiful crochet boho vests ever made at home! This fun, trendy piece features a wide collar, cross-back straps, and a versatile length. It's the hip length at the front and slightly longer in the back. The crochet design makes this vest perfect for any occasion, whether you're lounging poolside or hanging out by the campfire.
19. Boho Bohemian Crochet Vest Free Pattern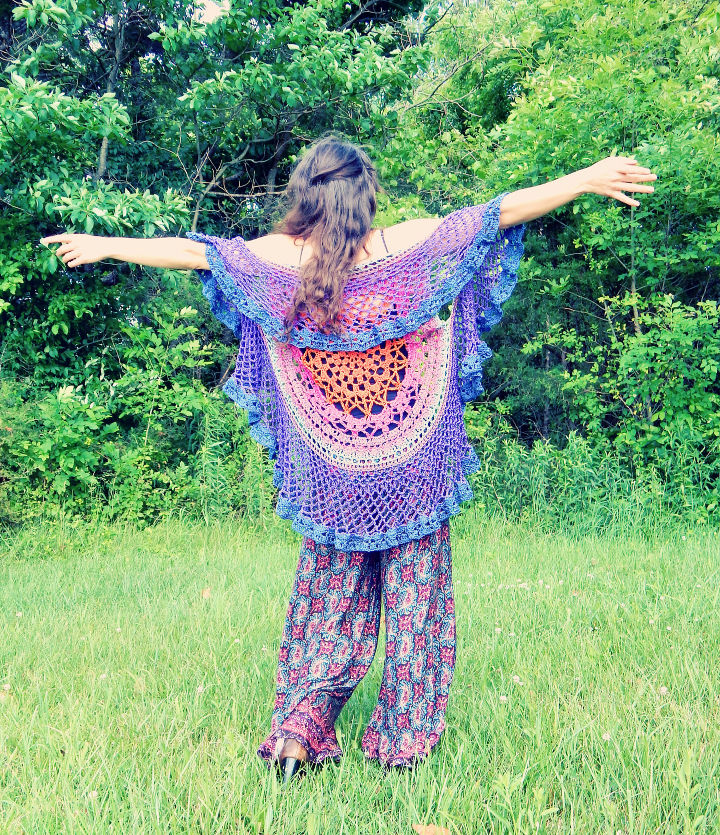 This Crochet Vest is a unique and simple crochet project perfect for stashing away in your backpack while hiking, camping, or traveling. The vest can be unzipped in case of warmer weather or zipped up to keep you warm during cooler days. The lotus flower is an important symbol for the earth goddesses because of its association with fertility and rebirth. The beauty of this vest is that it can be adapted to be worn as a top or waistcoat. It's perfect for spring/summer and would go so well with a pair of shorts or jeans. The lotus mandala design is very forgiving, easy to follow, and can easily be made bigger or smaller depending on your measurements.
20. Boho Picot Stitch Neckerchief Pattern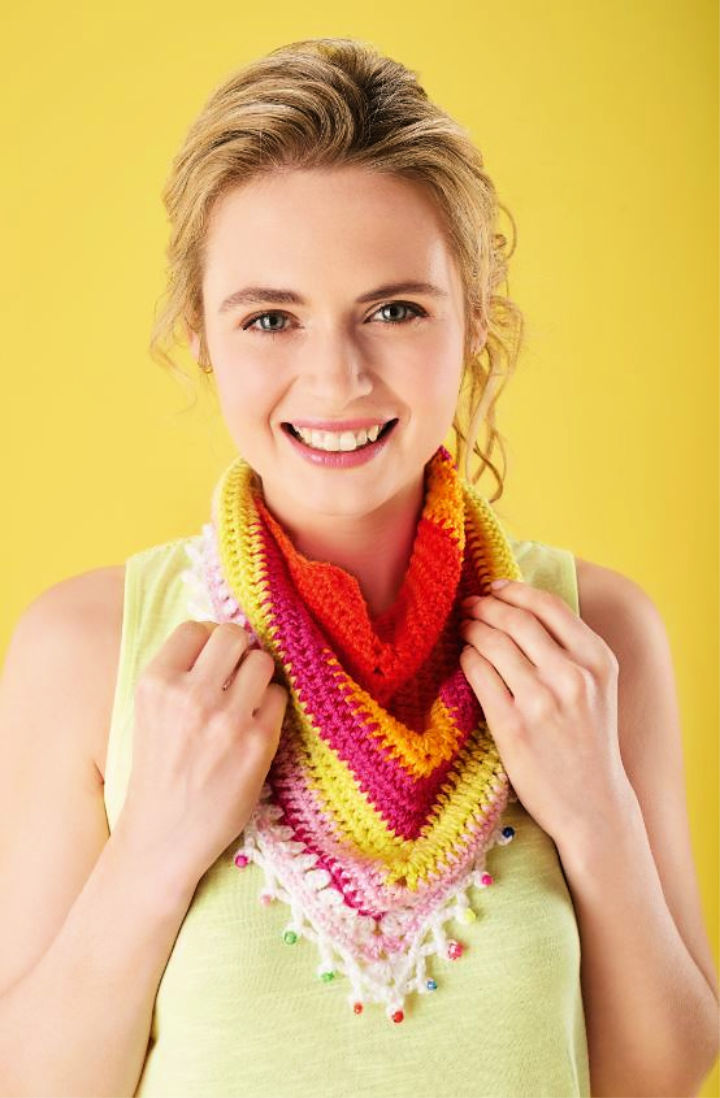 This Boho-inspired crochet neckerchief pattern is just what you need to spice up your wardrobe during the warm days of summer. It's quick and easy to make, so you'll have one ready in no time. This beautiful and easy-to-crochet boho pattern can be made into a necklace or neckerchief. It is worked in the round with worsted weight yarn. The pattern includes written instructions and pictures to help you with every step! A great project for beginners who are ready to learn how to read patterns.