When you are thinking bout to add a quick but an amazing decor to your space that must be functional too then crochet coaster patterns play an important role in fulfilling your desire to make your home outstandingly beautiful. Crochet coaster patterns are one of those crochet projects that are not only functional and easy to make but also perfect beginners-friendly projects too.
They spruce up your dining tables, keep stain-free the surfaces of your tables, protect the table sheet from stubborn spots or stains as well as enhance the way of your serving style and bring creativity in it. It is also a great way to impress your guests with your crocheting talent and to gain appreciation from them.
Learn How To Create Easy And Amazing Free Crochet Coaster Patterns:
As they are quick to make so they use very little yarn to complete your project and it is also a perfect way to make your yarn bin empty because for free crochet coaster patterns you can also use all of your leftover yarn especially if you have yarn in different colors then you will be able to create really fun and superb crochet coasters.
Use these following free crochet coaster patterns to make your own mind-blowing and very useful coasters to decorate your home. Moreover, these free crochet coaster patterns can also be given to your friends, family, and colleagues as great housewarming gift ideas for Christmas or seasonal decor. You will find here very interesting and fun ideas with a huge variety of different coaster designs.
You Can Also See:
Crochet Granny Square Coaster Pattern:
Crochet Coaster In Bloom Pattern:
Crochet Vintage Coasters Pattern:
Crochet Drink Coaster Pattern:
Crochet Flower Coasters Pattern: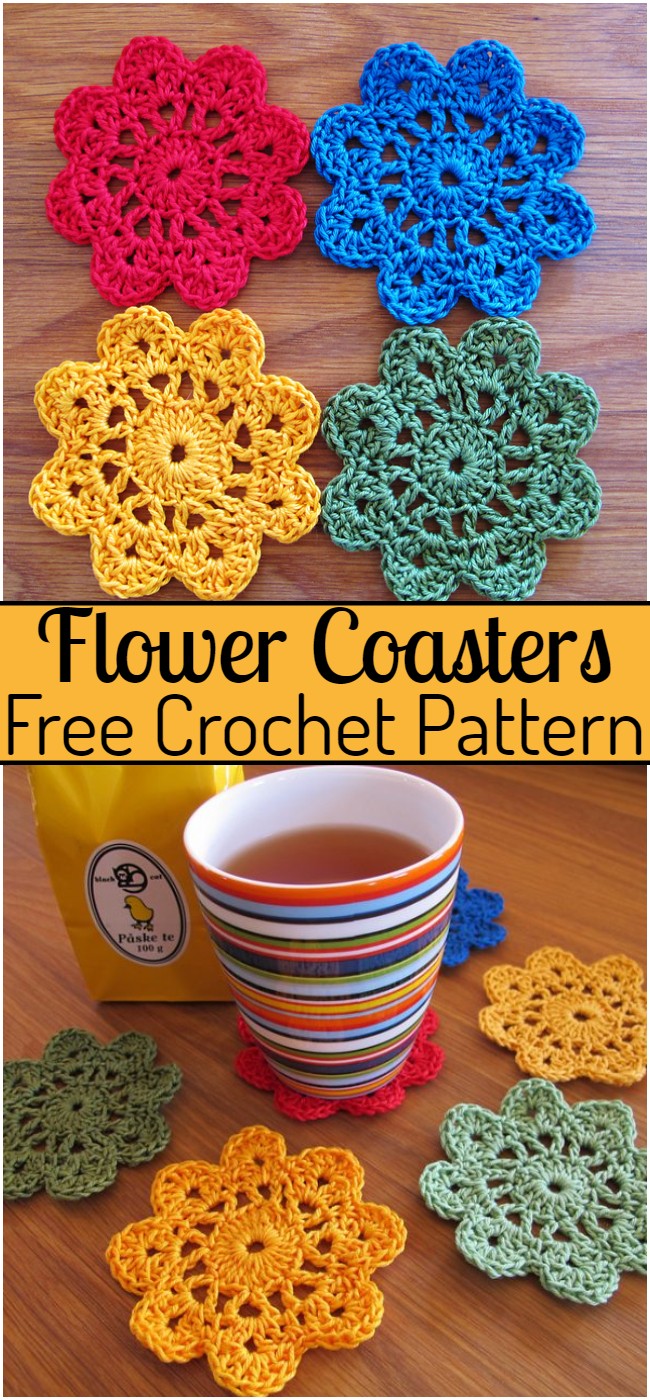 Crochet Candy Swirl Coasters Pattern: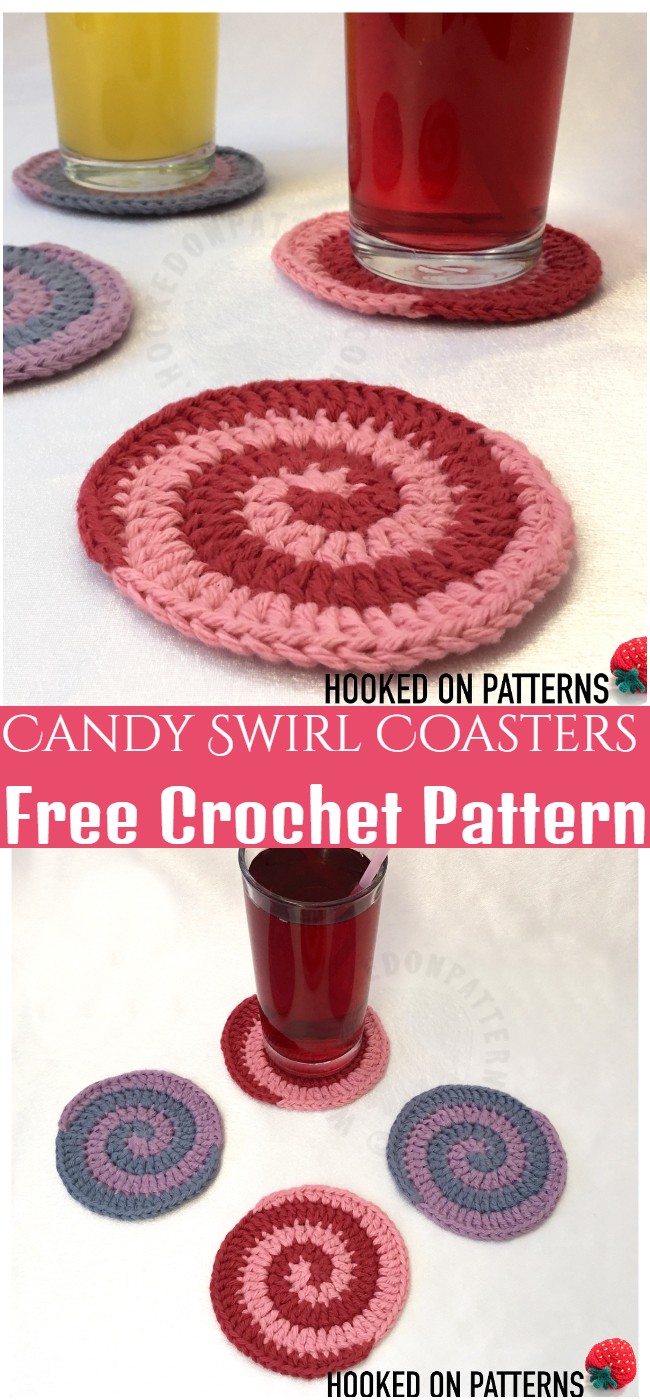 Crochet Simple Heart Coasters Pattern:
Crochet Sunflower Coasters Pattern:
Crochet Happy Scrappy Coasters Pattern:
Crochet Happy Cooking Coasters Pattern: