Do you love bunnies as much as I love them? Bunnies are so cute and have really innocent face features. Their innocence and cute face make a cute smile on everyone's face and there is not any better way to keep bunnies in front of your eyes than crochet your own bunnies. And as the longer days have been started which means you have a lot of time to spend in crocheting and create something new and gorgeous. Plus, it is also the best time to crochet bunny patterns because Easter is just around the corner which is the big festival of summers as well as the season of bunnies.
Free Crochet Bunny Patterns:
So, make your own bunny in beautiful and different ways with the help of this amazing round-up of free crochet bunny patterns and share them with your friends and family members as cute gift ideas. There are endless possibilities to crochet bunny patterns and you will see here many interesting and beautiful bunnies and rabbits. There is also not any limit of color combination, so you can choose any color to male them and surprise your friends and family members with your great creations. So, find your favorite ones and get started to crochet them with your own hands.
You Can Also See:
Crochet Fluffy Bunny Pillow Pattern:
Crochet Bunny Rabbit Blanket Pattern:
Crochet Baby Bunny Toy Pattern:
Crochet Bunny Pillows Pattern:
Crochet Classic Stuffed Bunny Pattern:
Little Crochet Bunny Pattern:
Cute Bunny Amigurumi Pattern:
Adorable Bunny Amigurumi Pattern With Hat:
Amigurumi Bunny In Pajamas Free Crochet Pattern:
Gentleman Bunny Amigurumi Pattern:
Lalyla Easter Bunny Egg Free Crochet Pattern:
Crochet Big Flappy Ear Bunny Amigurumi Free Pattern:
Pretty Bunny Amigurumi In Pink Dress: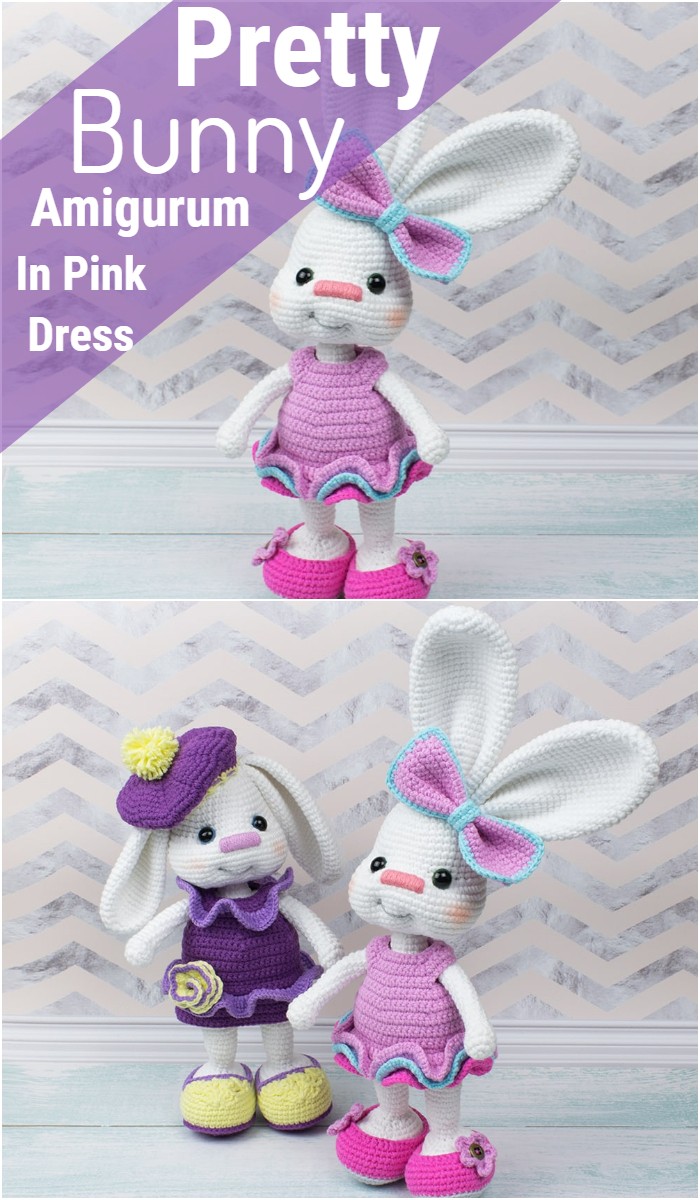 Easter Bunny With Egg Crochet Pattern:
Sunny Bunny Crochet Pattern:
Amigurumi Rabbit Free Crochet Pattern:
Simple Bunny Toy Free Crochet Pattern:
Bernat Crochet Velvet Bunny:
Retro Crochet Bunny Pattern:
White Rabbit Amigurumi Pattern Free: