Notebooks are known as the best friends of students, artists, writers and all those people who need to keep their scribbles and thoughts together. It's hard to imagine life without notebooks: they are practical and easy to carry around. It's a pity when their covers are dull. While trying to find the right notebook cover, I've noticed many creative ideas that make it possible to create a unique notebook cover with your own hands. Whether you need to whip up a quick gift for a coworker or spruce up an old notebook, these 15 cute DIY notebook cover ideas inspire you. Take a look at these 15 DIY Notebook Cover Ideas and get inspired!
Aesthetic DIY Notebook Cover Ideas
DIY notebook covers are easy to make, especially if you're crafty and have a bit of patience. You can choose any fabric and design, so it's up to you to decide. Notebooks are a great way to keep notes, take down inspiration and even write stories, ideas or lists. The thing is, notebooks can be pretty dull, but with a bit of creativity and some unique notebook covers, your old and plain journals can be transformed into something extraordinary. With these 15 DIY notebook covers ideas, you will have more than enough design ideas for your next notebook cover project. Have fun!
Benefits Of Cool Notebook Cover Ideas
DIY notebook covers are a great way to personalize your notebooks and make them fun. Whether you're just looking to spruce up your note-taking or create a gift, it's a simple project that can be done in less than an hour. Here are some of the benefits of making your notebook covers:
It was cheap! The materials needed for this project are easy to find and affordable, so you can make as many notebooks as you want without breaking the bank.
You can customize them however you like! It's so much fun to choose your colors, patterns, and designs for these notebooks because it makes them feel like they're yours.
They're easy to make! This project doesn't require special skills or tools; anyone can do it!
Scrapbook Paper Book Cover: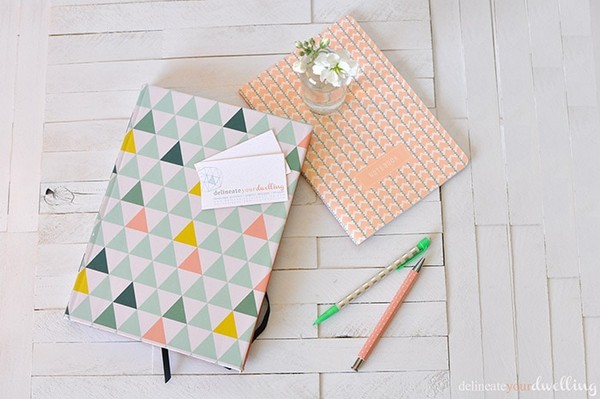 Go back to school in style with this fun craft idea. The DIY Notebook Cover is a great way to make something personal yet sustainable! Create your unique DIY notebook design with scrapbook papers and bookbinding pages. This tutorial is for those who want to do something different by decorating their book covers with scrapbook papers and funky papers. This would also be the perfect project for school children, who can learn how to use paper crafts to make everyday things beautiful.
Related:
How To Make A Notebook Cover With Fabric:
This is a quick and easy DIY notebook cover. The supplies needed for this craft are minimal, and the result is stunning! You can do many things with these covers, from journaling to scrapbooking projects, personal planners and more! Add some style to your notes with these stylish DIY Fabric Notebook Covers. They're a quick and easy project - perfect for gifts, stocking stuffers, or just because! All you need is fabric, an old notebook cover or two and a few simple tools.
DIY Notebook Cover Washi Tape:
This DIY project is a fun way to customize your notebook covers and make them stand out. This DIY notebook cover lets you use your favorite washi tape as a design element. Make a personal DIY Washi Tape Notebook to record thoughts, ideas and other important reminders. There are five different designs for you to choose from, so you should make one that reminds you of something special! Or decorate the cover with your favorite design.
DIY Vintage Inspired Notebook Cover: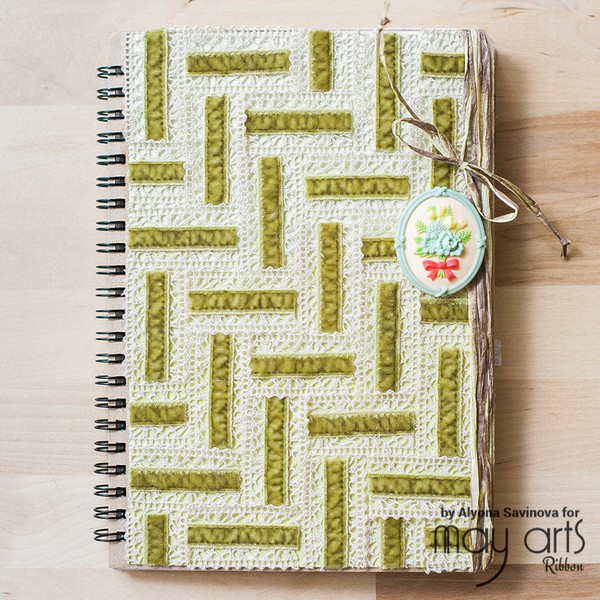 This DIY notebook cover will be a unique way to protect your notebooks, pens, and doodles. Perfect for students and artists alike! This easy-to-make DIY project is perfect for any notebook, especially ones with vintage or antique-style covers. With just a little bit of fabric, some embroidery floss and buttons, you'll be able to make a cover perfect for keeping your notebooks safe while offering an extra dose of style.
Related:
Handmade DIY Notebook Cover Design:
This cover is made to fit your traveler's notebook, whether a Midori, Moleskine or letterpress. It has an elastic strap to hold the journal closed and a pocket for cards and little extras! Stay organized and stylish with this DIY Travelers Notebook Cover. Featuring a printable pattern and instructions, this DIY is perfect for planning your next adventure. It's an easy way to keep track of your travel itinerary and ensure that you always have a journal on hand for those critical moments that happen by chance.
DIY Customizable Notebooks Cover:
This notebook cover is your canvas to create and personalize your stunning notebook. The front of the cover is printed with a gorgeous design, while the back has a white background to allow you to add text, photos or illustrations. The notebook is made of high-quality synthetic leather creating a durable and long-lasting product that will protect your notebook from damage. Make your customizable notebooks cover. This is a straightforward and quick-to-make notebook cover you can use for school and college. You can also give this as a gift to your family/ friends.
DIY Fabric Covered Notebook:
This cover is simple and a great way to use up some fabric scraps. Once covered, you can use your notebook as a journal or store special notes. Make your notebook cover with this easy tutorial. With just a few materials and supplies, you can make your personalized notebook cover that fits any size of notebook or composition book. This DIY notebook is a great gift for friends and family, especially the ones who are always writing down recipes and crafting ideas.
DIY Book Cover Printable:
Learn how to make your DIY Notebook Cover. This is a quick, easy, and fun way to decorate your notebooks for school or wherever you want to take them. Perfect for those who love crafting and doodling; who doesn't? You can have stylish, fashionable, and custom notebook covers. DIY notebook covers are straightforward to make using ready-made papers and personalizing with some prints by yourself. Why not grab a white or black notebook cover and make it look unique?
Make Printable Boss Lady Notebook Covers:
Tired of boring notebooks? Create a unique and personalized notebook that is just for you! This craft kit includes everything you need to make your notebook cover. This DIY Notebook will be such a fun addition to your desk! It's perfect for keeping all your notes, lists, and other documents in one place. A perfect gift for the boss lady in your life! This printable cover is perfect for you to make yourself. There are various cover designs and ideas that you can choose from, whether you are looking for a simple cover or one with a more intricate design.
DIY Eyelet Bound Notebooks Cover:
The Eyelet Bound Notebook is a DIY stationery project that requires only a few supplies and is easy to make. It's perfect for notebooks, sketchbooks, planners and more! Add a classy touch to any notebook with this Eyelet Bound Notebooks Cover! Made of durable genuine leather, it features an eyelet closure and decorative stitching and is designed to fit a standard B5 notebook. The cover also has an elastic strap that keeps your book securely closed on the go.
DIY Notebook Cover For College:
This notebook cover is a great way to turn old notebooks into something new. This DIY Collage Notebook Cover is a fun and easy project to try on your own or with friends and family. Whether you're in school or out, you need a notebook to be able to get stuff done. Why not make it your own? Whether this is your first time working with a notebook or just looking for a new look (and a new pen), this DIY collage cover is sure to help keep your writing organized and fun.
DIY Notebook Cover Sewn:
It's time to ditch the store-bought notebooks and make your cloth notebook cover. This DIY notebook cover will be your new favorite fashion accessory; it's as helpful as it is stylish and will help organize your daily life. Make a DIY notebook cover to fit your favorite notebook or journal. Use any fabric and decorate it with buttons, beads, ribbons, or other embellishments. This fun sewing project is easy enough for anyone to do!
Simple DIY Duct Tape Book Cover: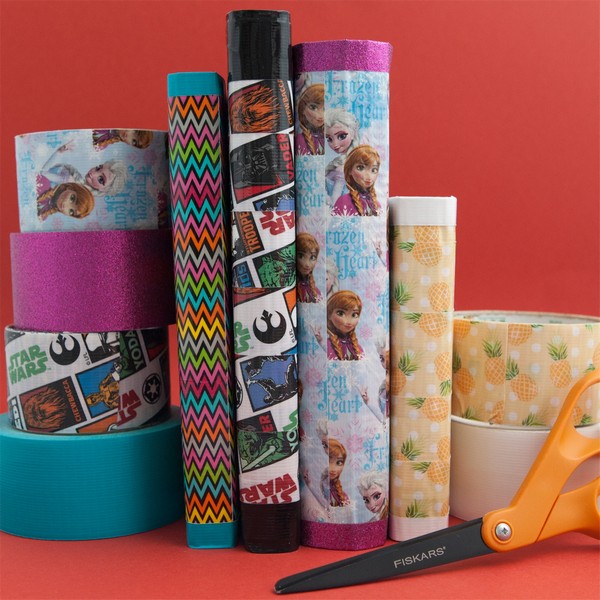 This duct tape book cover is made from a single sheet of duct tape. It's super easy to make, and you can use any duct tape to create it. Great for adding your own personal style and creativity, it'll keep your books looking great longer! Make a geeky duct tape book cover using this easy tutorial! All you need is basic craft supplies, duct tape, and 10 minutes of your time. This is the perfect present to make for yourself or a friend! Grab some duct tape and create an adorable book cover. It's simple, fun, and customizable.
Gift Wrap DIY Notebook Cover:
This is the perfect project for you if you have an old or unwanted notebook. Wrap a plain notebook in your favorite piece of wrapping paper, then use Mod Podge to seal it to make it waterproof and washable. It makes an easy gift idea too! Use this fun craft project as a gift wrapping for your child's school supplies, or make it yourself to add some flair to your notebooks. Use as many or as few sheets as you like – the most important thing is that you enjoy creating it!
DIY Marble Notebook Cover: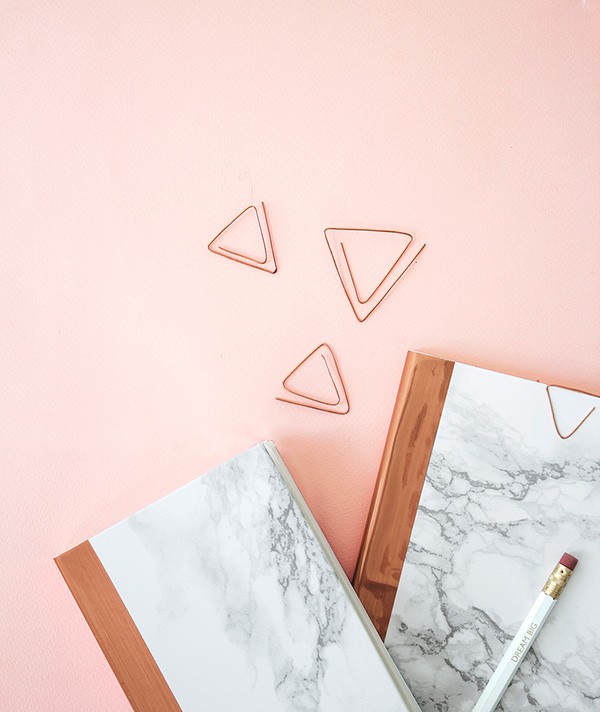 Do you have an old notebook that needs a makeover? Here's a great DIY project from MarthaStewart.com that will make your notebook feel new again! This marble notebook cover is the perfect way to jazz up your notebook and make it unique. With fun, simple instructions that anyone can follow and a step-by-step photo guide, you'll be able to whip up this project in less than an hour! This marble DIY is so fun and easy that you'll want to do it repeatedly!