There are not any words to express the importance of flowers in our life. They not only beautify our spaces, occasions and seasons but also help to settle out our fights and misunderstandings. But only one thing in them which is bad is that they wilt after a few times and even lost their beautiful and calm fragrance. So, what about to crochet your own flowers that will live long lasting? No doubt it is such a wonderful idea to use crochet hooks to create your favorite flowers with your own hands.
And we have rounded up a great collection of crochet flowers free patterns for your ease. This list is going to really inspire you that why you should crochet flowers and you will realize very soon that why you did not try these flowers patterns before.  They are such wonderful, beautiful and versatile too.
Crochet Flowers Free Crochet Patterns:
You can even use them for wedding bouquets, just to add a pretty décor to any celebration time, to decorate your home, to beautify your accessories and even clothing or you just want to crochet flowers to have some fun, there is not any limit to crochet flower patterns. It is also a great way to use up all of your stash yarn and bring them in the right use. As they are quick to make and less time-consuming projects, so they work great as beginners-friendly projects.
You can even crochet them for your beloved ones to give them a very special your own handmade gift. In short, you can use your crochet hooks to make crochet flowers for any purpose and believe me you will not go wrong with any of above-mentioned purposes. So, grab the yarn of your favorite colors and scroll this list down.
You Can Also See:
Here are many impressive and gorgeous ideas to crochet flowers free patterns. A lot of ideas, a lot of designs, a lot of colors and ways to use these beautifully crocheted flowers are mentioned in the list below. So, watch this list and have so much fun!
Free Crochet Flower Easter Lily:
Daffodils Of Spring Crochet Flowers:
Free Crochet Triple Layer Flower:
Free Crochet Flowers And Leaves:
Free Crochet Flowers Patterns:
Free Crochet Flowers Pattern:
Free Crochet Flower Pattern With Bonus Headband:
Dainty Crochet Flower Free Pattern:
little-miss-stitcher.blogspot.com
Layered Ruffle Flower Crochet Pattern: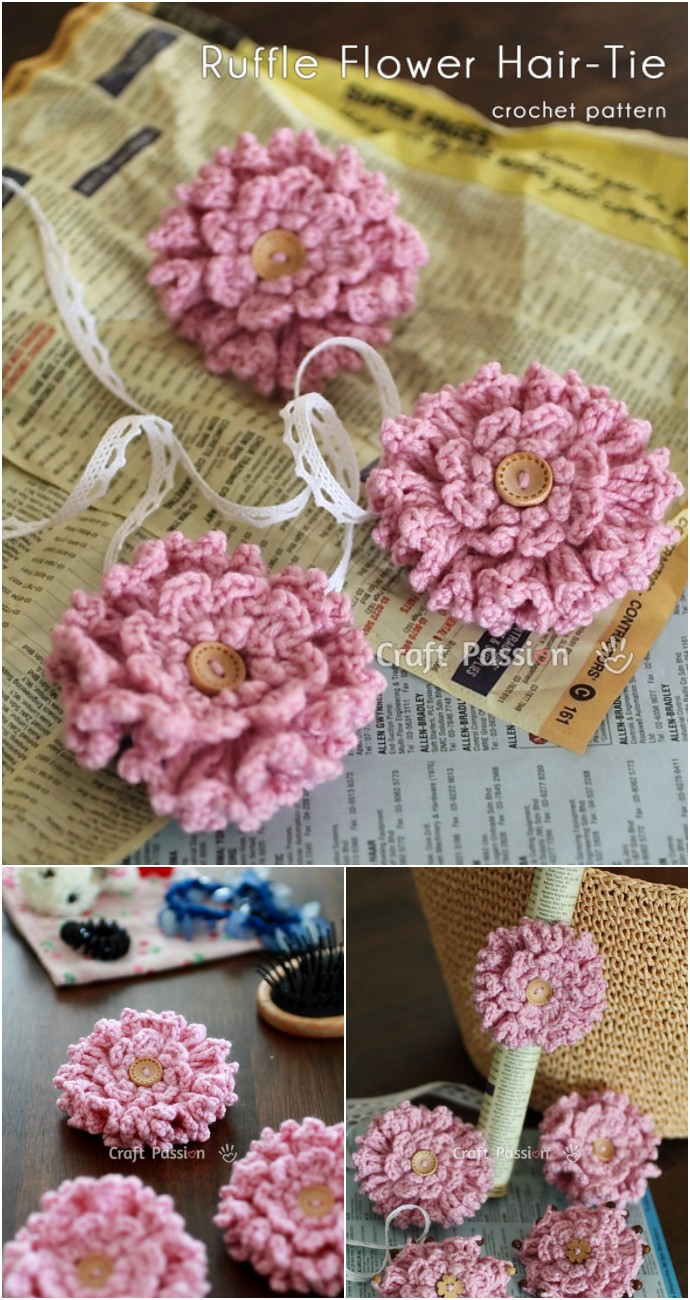 Free Crochet Tiny Daisies Flower: