Are you a big fan of coffee as much as I am? If yes then you will definitely love all of these free crochet cup cozy patterns that I have brought for you. Because your cups really want a bit décor, as well as your hands, want protection from the hot cup. So, if you already crochet then you will not find this post difficult anymore. But if you are beginner then don't worry because this list will provide you all basic instructions and information that you will have to need to crochet these free crochet cup cozy patterns.
Crochet Cup Cozy Patterns – Free Patterns:
I have Made this list after watching and searching the web so they are tested and proven so amazing. Crochet cup cozy patterns do not only beautify your cup but also it beautifies the look and décor of your coffee table and dining table. Plus, it leaves a very good impression on the visitors and guests who visited your home. Moreover, it's also a great way to bring in use all stash and leftover yarn that you in your stash bin.
Whatever the reason is, crochet cup cozy patterns are so much fun and interesting crochet project that you can crochet not only for yourself but also, they work great as a quick and last-minute gift. So, make every event of the year more personalize by crocheting and gifting these free crochet cup cozy in just a few minutes. If you are thinking about a budget-friendly gift idea then you will not go wrong with these cup cozy patterns.
You Can Also See:
All of them so adorable that you would not stop your hands without trying anyone of this list. Some of them will make you smile w the others will prove so cute and fascinating for gifting to your very special person. To get to the pattern's information and all details, please click the links given below under each pattern.
Free Crochet Pattern Coaster Mug Cosy:
JJJ
Basketweave Cup Cozy Crochet Pattern:
Free Crochet Mug Cozy Pattern:
bubblegirlknitandcrochet.wordpress.com
Free Crochet Sock Monkey Cup Cozy:
Free Crochet Mug Cozies:
Red Bow Cup Cozy Free Crochet Pattern:
Quick & Cute Crochet Cup Cozy: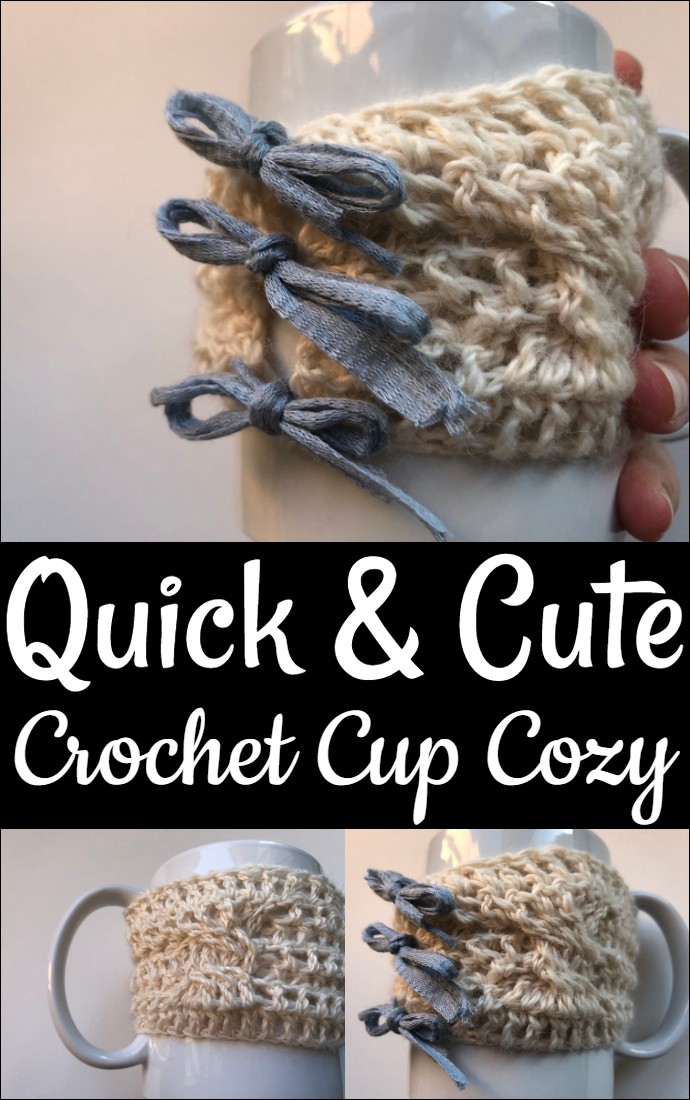 Free Crochet Chunky Cuddle Mug Cosy:
Free Crochet Cup Cozy Tutorial:
Chunky Crochet Mug Cosy: