Is there a time of the year when you want to enjoy your evenings under a crochet afghan or throw having a cup of tea in your hands and reading the book? If yes then this is the right time to pick up your crochet hooks and crochet something amazing and cozy with a little variation. Today we are talking about crochet afghan patterns that can be crochet in small to big enough to wrap around you. There are many interesting and beautiful designs of crochet afghans that really catch your eyes but today we are going to show you some of the best modern crochet afghan patterns that will blow your mind.
Modern Crochet Afghan Patterns – Free Patterns:
Due to the modernization of crocheting, every crocheted thing is being more and more modern.  The crocheters and crafters are trying to bring modernizing in every crocheted item. Similarly, there have been very versatility and variations in crochet stitches, colors, and patterns afghans. So, check out these 10 modern crochet afghan patterns that are really interesting and gorgeous. Modern crochet afghan patterns can be in cool colors, with tassels, the combination of different stitches done with a little bit differently. This collection of modern crochet afghan patterns is sure to provide you a lot of inspirations for your next project.
You Can Also See:
Whether you are planning to crochet a throw blanket, a baby afghan blanket or large enough to cover your king size bed. All of these are super simple, unique and easy to crochet even if beginners want to get a start by them then they can without any hesitation. Many of them have a single crochet stitch concept, many have double crochet while the others have super easy and simple stitch patterns. So, it would not be difficult for anyone to create modern crochet afghan patterns. So. Please scroll down and check out this interesting list and see what amazing patterns are waiting for you. Have fun!
Modern Ripple Baby Blanket:
Sedona Fringed Free Crochet Throw:
Free Intermediate Crochet Afghan Pattern:
How To Make Circle Granny Squares:
Simply Striped Baby Blanket:
Bernat Mighty Ridge Crochet Afghan:
Nya Mosaic Blanket Free Crochet Pattern: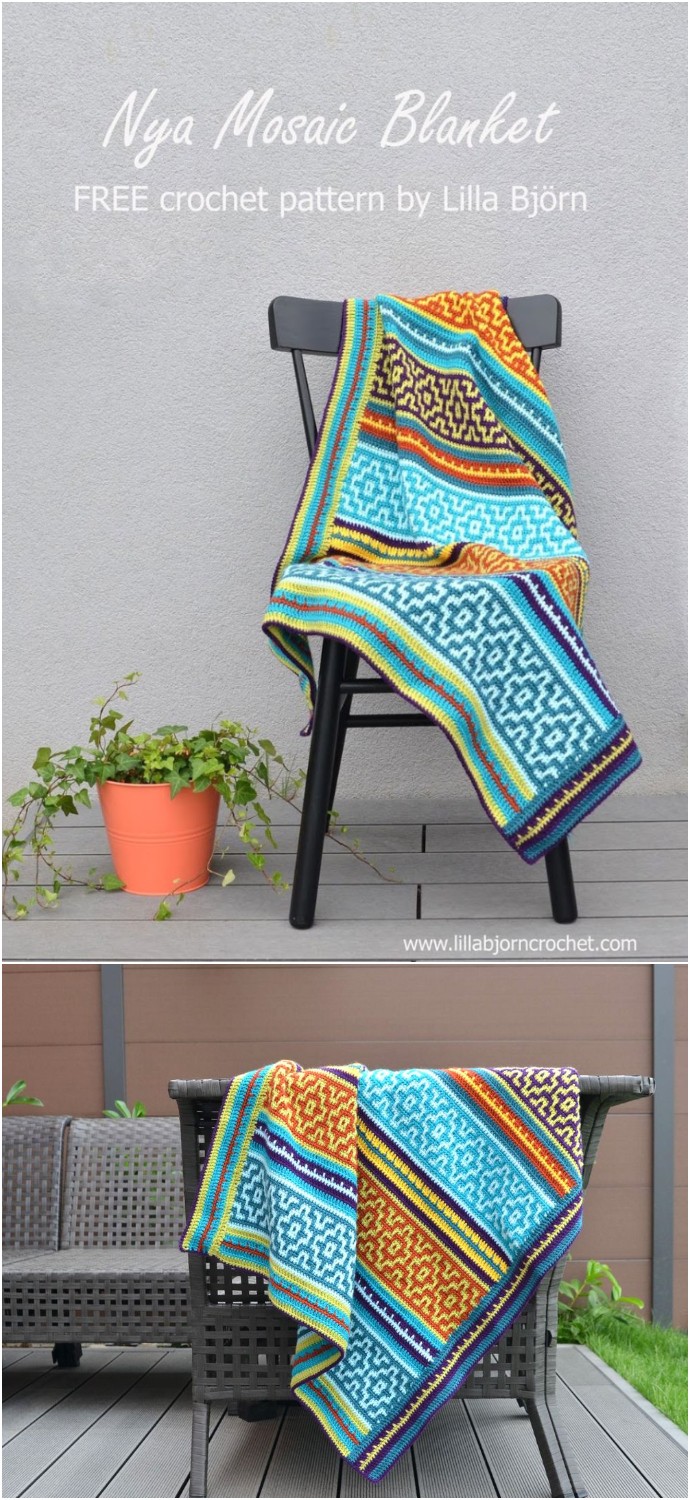 Caron Diamond Crochet Granny Afghan:
Free Crochet Tribal Chevron Blanket:
Coco Crochet Throw Hdc And V Stitch Crochet Blanket:
Free Crochet Bernat Patchwork Blanket: