DIY vanity table ideas have a huge range of designs and free plans that you can try with your own hands without applying any extra effort and here we have gathered an interesting and mind-blowing roundup of cheap and fabulous DIY vanity table ideas and free plans to build up right now. We all agree with it that makeup is the must-have and an essential thing for women and any of their functions cannot be completed without sitting in front of their vanity table or dressing table to enhance and beautify their beauty and personality.
That's why the vanity table and its organization keep much importance for any woman to keep her room well organized and well-managed. Makeup is not contained on one cosmetic item but also it has a huge list of things and items that complete the word ''makeup''. So, it becomes more important to set all the cosmetic items in a well-manner and in the right way. And for this purpose, the vanity table plays an important and interesting role.
But the bad reality is that when you go to buy vanity tables from the market, there are very high costs of reliable and beautiful vanity tables. That's why make a table with your own hands becomes the cheaper and fun way to build up your own beautiful and gorgeous DIY vanity table within a few hours. Here you will see the DIY vanity table ideas from simple designing to embellished with lights and different DIY ways.
Plus, some of them are made from scratch or recycled material which will make it easier and cheaper to find out the material for your DIY vanity table. So, don't move here and there to search interesting and functional ideas and plans to build up your own vanity table because this list is loaded with a treasure of information and guidelines to make different and unique designs of vanities. So, the choice will be yours to select the perfect one according to your taste!
Hairpin Make-up Vanity Table:
DIY GLASS TOP MAKEUP VANITY:
Diy Apartment-sized Vanity On A Budget: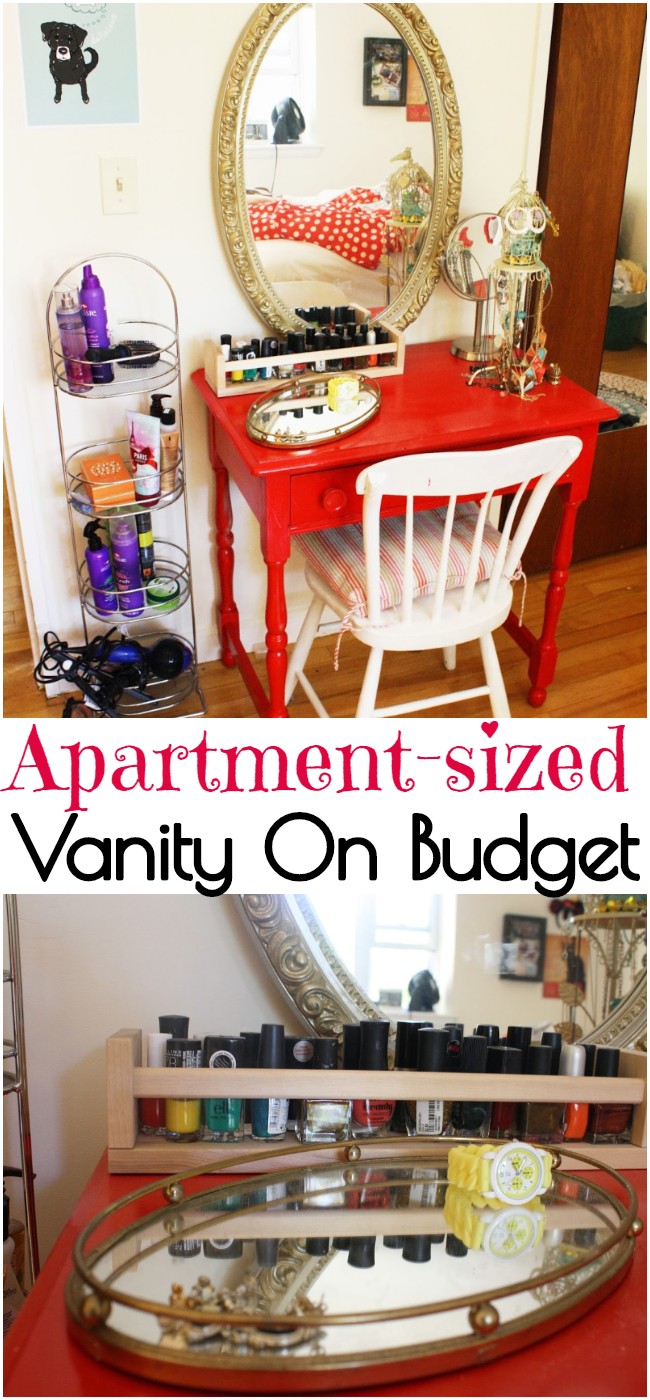 Three Compartment Desk Vanity Table:
A Small Space Beauty Vanity Table:
Teen Attic Bedroom + An Easy Vanity:
Diy Desk Vanity Table:
DIY Thrift Store Desk Makeove:
DIY Vanity Table Tutorial:
Diy Makeup Vanity Table: