You can create such wonderful items and projects by your crochet needles. From home décor to wearing accessories and gorgeous gifting items can be crocheted with them. And when there is a new baby on the way or you are also with a bun in the oven then nothing can be better than a baby crochet blanket for yourself as we as for gifting to your beloved ones. And if you were wandering for some amazing and wonderful free crochet baby blanket patterns then don't waste your time by wandering here and there. Because we have rounded up some of the best and easiest baby crochet baby blanket patterns for both baby boys and girls. Plus these are so wonderful and stunning that will cover every style from modern to traditional. Moreover, many of these are crocheted from scrap yarn so that you would not have to break your bank for an entire yarn project.
Baby Crochet Blanket Free Patterns:
Whether you are a newbie to crocheting or have been crocheting for years, these baby crochet blanket free patterns will be perfect for all purposes from gifting to your beloved ones on a baby shower gift, for your own little cute one, for donation to the charities or just for fun or to learning basic stitches. Just keep in mind one thing that always uses softer than a baby's skin so your cute little one feels more comfortable. So, check out these beautiful and gorgeous baby crochet blanket free patterns that will really blow your mind. The best thing about this list is that all of the patterns included in this list contained links of each pattern so you may click here and get complete tutorial and guidance. So, guys please scroll down and draw some inspiration.
You Can Also See:
Crochet Heart Baby Blanket Pattern: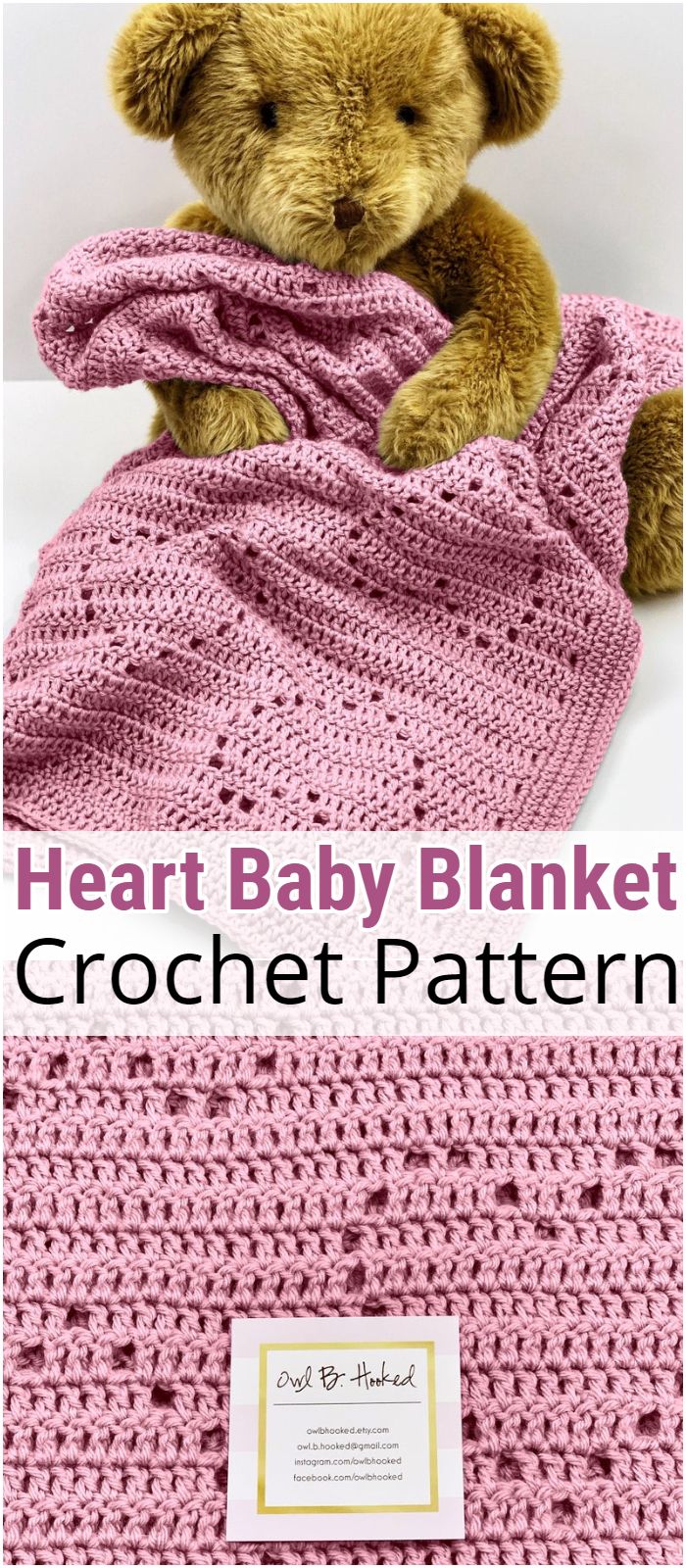 Bernat Textured Crochet Baby Blanket:
Crochet Pink Gingham Blanket:
Modern Crochet Granny Stitch Blanket – Free Pattern!
Tributary Free Beginner Crochet Baby Blanket Pattern:
Gender Neutral Crochet Baby Blanket:
Crochet Modern Boho Granny Blanket:
Crochet Block Diamond Blanket:
Diamonds and Purls Baby Blanket Knitting Pattern:
Simply Sweet Crochet Baby Blanket Pattern:
Crochet Teal Stripes Baby Blanket: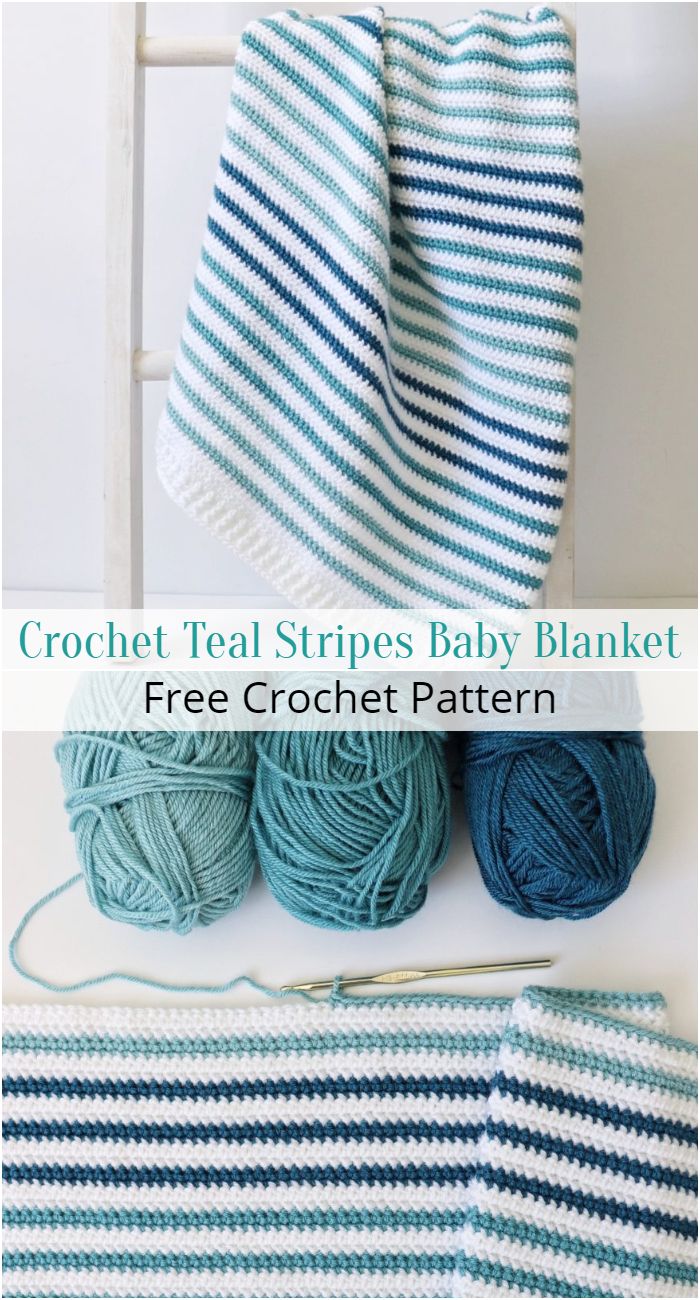 Crochet Pink Dots Baby Blanket:
Calm Dreams Baby Blanket by Malloo:
Sweet Stratus Tunisian Baby Blanket:
Crochet Chevron Baby Blanket:
Bernat Log Cabin Free Crochet Baby Blanket:
Bernat Ripple Effect Crochet Baby Blanket:
Bernat Starlight Free Crochet Baby Blanket:
Free Crochet V Stitch Rainbow  Baby Blanket:
Free Crochet Leaping Stripes Baby Blanket:
Free Pattern Rippled Security Baby Blanket:
Crochet Baby Bean Baby Blanket Free Pattern:
Free Crochet Pattern Essentials Baby Blanket:
Free Crochet Unicorn Stripes Baby Blanket:
Free Crochet Pattern Blue Hawaiian Baby Blanket:
Blocks Knit Blanket Free Crochet Pattern:
Herringbone Knit Crochet Throw:
Crochet Bunny Blanket – Free Pattern:
Corner-to-Corner Crochet Baby Blanket – Free Pattern:
Corner To Corner Crochet Afghan Baby Blanket – Free C2C Pattern: